Chasing Wild Cats: Great India Drive ft. Hyundai Venue: A Photologue
---
We drove across Gujarat and Rajasthan searching for India's biggest cats. Here's how the journey unfolded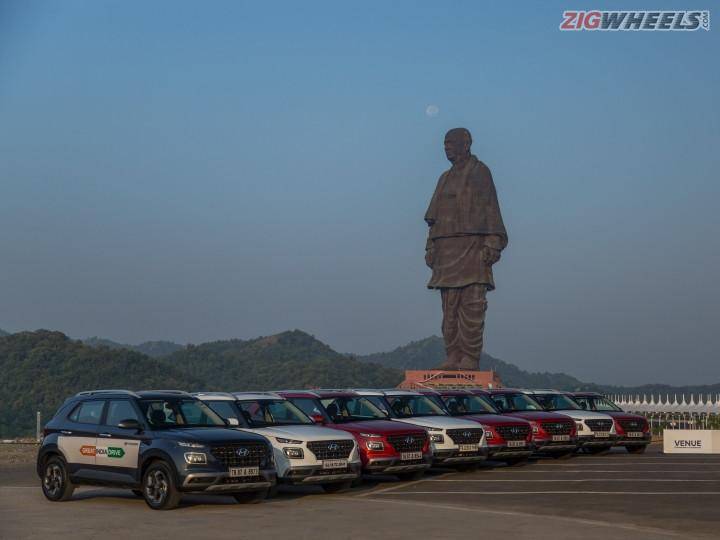 We started off at the Statue Of Unity, paying our respects to the Iron Man of India.

...and that's our little steed. A 'Fiery Red' Venue, in the top-spec SX+ DCT trim.

Measuring over 182 metres in height, the Statue Of Unity is the tallest statue in the world! It's over twice the size of the Statue of Liberty.

We quickly scampered on towards Bhavnagar for a pit stop...

The usual sights and sounds of the highway kept us entertained..

….and so did faces who had a thousand stories to tell.

The Venue won a few admirers…

….it happily tore through the vistas…

….and got us closer to the Land of the Lion.

It was time for the Venue to catch up on some well-deserved rest, as we tried to spot royalty.

We 'spotted' a few deers…

...were shocked at the sheer size of a Nilgai…

….and entertained by the numerous langurs.

Then we saw her highness, happily chomping down on her kill...

...and later, catching forty winks.

Her young one, however, was in a mood to amble about..

...as we plunged deeper into the reserve, this couple said hello!

We then saw another couple. Ahem, the first couple.

His majesty was in no mood to indulge us…

...but since we asked kindly…

Mrs. Jackal made a quick cameo…

...and then our jaws dropped.

A few tribal kids came to say goodbye…

...as we made our way out of the forest, and out of Sasan, Gir.

The Venue meandered through the bylanes of Junagadh…

...and blasted down the national highways towards Udaipur for the evening...

We were back on the road early next morning..

...with copious amounts of chai in our system, we made it just before sundown.

The forest welcomed us with her usual enchanting beauty...

...as an Hoopoe cautiously looked around,

….and so did this particular spotted deer…

The Shikra didn't mind the attention though..

….and neither did the croc.

And as a Chinkara calmly walked past us with her calf…

….we got our first reminder of where we were..

Two safaris bore no fruit, but the forest was mystical nonetheless

...the cackling Rufus Treepies seemed to be mocking us, for not spotting the stripes

We ventured in for the final time…

….and were rewarded instantly! Meet Arrowhead a.k.a Machhli junior!

And her two little mini-mes!

They quickly huddled up with Mumma Tigress.

...and vanished into the thickets.

It was time to bid Ranthambore an unwilling goodbye. And also wrap up the Great India Drive. It was great in a lot of ways. Including allowing us time to be off social media, get lost in the tranquility of the forest and experience India's best wild life. As for the Venue, it needed nothing more than fuel, and was a friendly companion throughout, working silently in the background.
Photography: Vikrant Date
Hyundai Venue Video Review
Add Your Comments

More on Hyundai Venue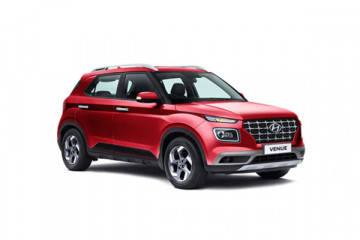 Rs. 6.7 Lakh Onwards
Ex-showroom, Delhi
View July Offers
View On Road Price
Hyundai Venue Alternatives