TVS Young Media Racer Program 2020: Race Reports
---
The culmination of a tumultuous and heavily condensed championship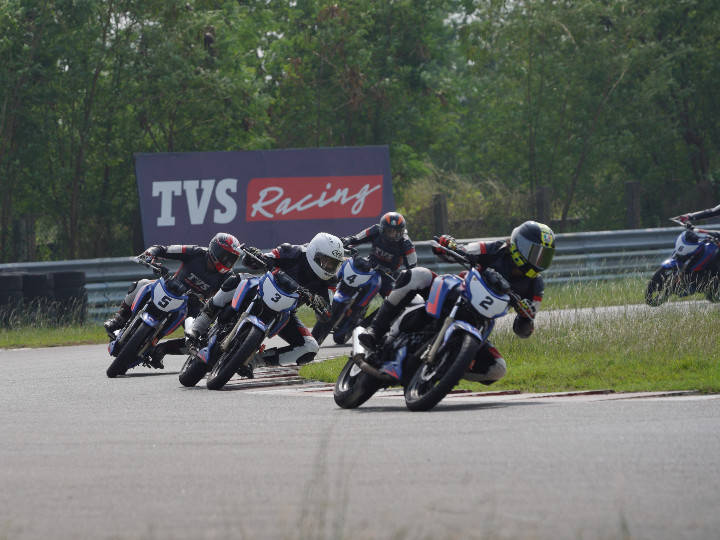 If you haven't yet checked out part 1 of this series describing my preparation for these races, you should do that first by clicking here. No, this isn't a self-promotion; it's to help you give context to what you'll be reading in this article.
Saturday morning, practice session for Round 1 of the TVS Young Media Racer Program. First time back on track since the selection round 3 weeks ago, and work to be done. I go out, I come in, job done. I've bagged first place and am over 3 seconds clear of everyone else, with a 9 second lap time improvement since the selection round. Then, once again, my bubble is burst. I learn that my nemesis, The Thorn, crashed out early on in the session before being able to put in a quick lap. In the qualifying session later that day, he dishes out the same crushing treatment as three weeks ago - pushing me down to 2nd place and putting himself 3 seconds ahead of the pack. Damn it!
The Plan
"No worries, tomorrow is when it gets serious." I tell myself. Everything so far has been inconsequential. Nobody scores any points for practice and qualifying; but tomorrow we go racing, with points to be scored and a championship to be won. I need a plan. Physics. I have the build of someone you'd see on WHO's world hunger awareness posters. My nemesis has a build that allows him to bench press me. There's a pretty long run from our starting spots to turn 1 so if I nail my start on my RTR 200, I should be leading the pack going into the first corner. From there, it's a matter of defence. Making myself as difficult to overtake as possible. Let's see how the cookie crumbles.

The Execution
As is usually the case when trying to break a cookie, one little piece shot off into the distance. And that little piece was me - I'd nailed my start. "That's half the job done," I thought to myself as I tipped into turn 1 with nobody ahead of me. I stuck to the game plan and took a defensive line into turn 2, even glancing across the track in the braking zone to make sure nobody was trying a sneaky dive up the inside. Over the next half a lap, I tried to make myself as wide as possible while still being as quick as possible. As it turned out, I needn't have bothered.
The Curveball
A quick look back revealed nobody in my vicinity. "Hmm, he must've really buggered his start. But he'll catch up soon enough. Keep your head down and keep ploughing on". This was uncharted territory. Never had I expected to be leading the race with nobody close behind. What do I do? Shall I push harder and make sure I'm not caught by anyone? Can I afford to back off and manage my lead to the finish? This being an amateur race, there were no pit boards, so I had no idea. No idea about my gap to the next rider or who the next rider was, no idea about where my nemesis was and how he was faring. So I decided to just keep pushing. So hard, in fact, that I put in a couple of laps that were even quicker than my qualifying lap the previous day. Maintaining focus was incredibly hard, and every lap felt like the longest of my life. But upon crossing the chequered flag and returning to pit-lane, my bubble was burst once again - much more positively this time. I'd won the race by over 18 seconds!

Rinse & Repeat
Confident in the knowledge that if I'd won once, I could do it again, I went into the following race weekend with far less pressure. Maybe I shouldn't have. The practice session was nearly identical to the previous one - 1st place and 3.2 seconds ahead of everyone. But in qualifying, I was followed out of pit-lane by another rival who latched onto the back of me quite closely. Almost everyone who's ridden on track can attest to how helpful following a quicker rider can be. Try as I might, I couldn't quite shake the fellow competitor off my tail, and with only 15 minutes of track time available, I had to eventually put my head down and fire in a quick lap. And so I did, achieving my personal best lap-time of the championship - good enough for pole position on Sunday. But Nemesis 2.0 managed to shave a significant 3 seconds off his lap-time following me around, and ended up just 1.7 seconds behind me at the end of the session. This meant a grid spot of 2nd, just a few feet behind me. Damn it once again!
The Final Showdown
Similar gameplan. Try and get a great start and sail off into the sunset. Execution was not quite as smooth this time around, though. Sure, the start was good and I led the pack into turn 1. And turn 2 and the next handful of corners as well. But a glance across the track on the back straight revealed Nemesis 2.0 right alongside me.
"Looks like I'm going to have to work for this one!"
A brilliant effort at the following corner saw him steal the lead from me. I knew I had to retaliate immediately or face the possibility of him sailing off into the sunset. A couple of corners later, I dived up the inside of him and seized back the lead of the race. The euphoria was short-lived. Coming around the final corner to finish the first lap, I ran a little too wide in my desperation to stay ahead, and found myself on the grass. In the cut-throat world of motor racing, mistakes are seldom easily forgiven. As I rejoined the track after a few seconds of unintended off-roading, he was back past me again.

For a brief moment, I pondered the possibility of settling for 2nd place in the race (which would still be good enough for me to win the overall championship). Before I could entertain the thought too much, turn 1 was upon me at a ferocious pace, and I had to refocus my energies on the job at hand. This renewed concentration was a much-needed shot in the arm, and just a few corners later, I was close enough to mount an attack on the leader once again.
"Should I pass him right away and try to sail off once again? Should I stick behind him for a lap or two and observe his strengths and weaknesses? If I try to run away at the front, I risk making another mistake. If I stay behind him for too long, maybe I won't be able to get past him before the finish."
This entire decision-making exercise occurred in the couple of seconds of relaxation that I could afford on the back straight, and by the end of it, I decided to make the overtake and try to pull away. A glance over my shoulder a couple of laps later bore testimony to the success of my plan, and I rushed past the chequered flag 6 seconds clear of the pack.

What Could Have Been
The brief dogfight with my rival in the opening couple of laps had given me a tiny taste of 'the battle' that so many racers thrive on and live for. Riding a motorcycle quickly around a racetrack is hugely entertaining, but having a sparring partner takes things up a notch and forces you to develop different skill sets. Having the courage to venture off the racing line and brake later than usual as you try to make a pass, the risk-management as you take yours and your competitor's safety into your own hands, and the unbridled glee after successfully completing an overtake.

Unfortunately, on lap 3, the Nemesis' footpeg broke off, forcing him to slow down and gifting me the win (sort of). Strange as it may sound, I wish that hadn't happened. The two lap 'battle' that I had against him were the most fun laps of my entire championship.
But every single lap of track riding was a whole lot better than the monotony of being stuck at home. So a massive thank you to TVS, MRF, MMSC and FMSCI for making a championship possible even in these challenging circumstances, and ensuring that it was run to the highest safety standards. Roll on next year!
TVS Apache RTR 200 4V Video Review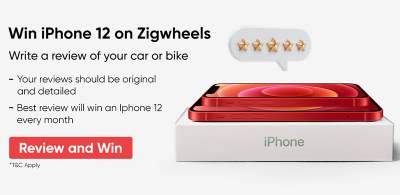 Bikes Similar to Apache RTR 200 4V
See what our community has to say!
NEW
India's largest automotive community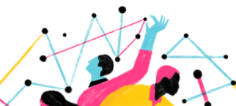 5 Other Things You Might Want To Do