Hero Electric Photon Questions and Answers
Filter by :

Specifications (11)

Features (3)

Performance (3)

Comfort (2)

Safety (2)

Comparison (2)

Mileage (2)

Fuel Type (1)

Maintenance (1)

Price (1)
More Questions
More Questions
More Questions
More Questions
Q. Where do I charge the battery - Photon?
Q. Which battery is better among lead acid & lithium ion - Photon?
Q. What is the battery performance warranty and price - Photon?
Q. How much unit of current takes while charging for an hour - Photon?
Q. Hero electric photon vs Okinawa praise?
More Questions
More Questions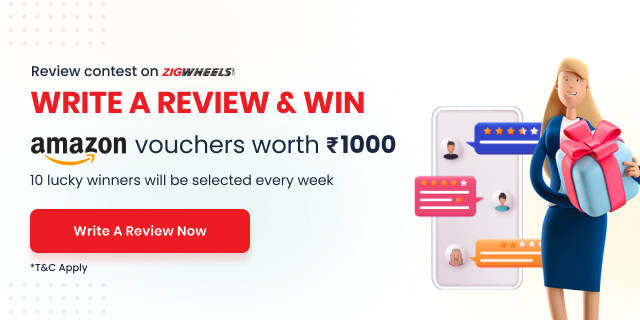 Hero Electric Photon User Reviews
3.2/5
Based on 51 rating & 37 reviews
Review your vehicle & win ₹ 1000
All

Performance (6)

Service (4)

Experience (4)

Comfort (3)

Maintenance (3)

Lights (2)

Speed (2)

Price (2)

Seat (2)

Dealer (2)

Looks (2)
Design and Look is Good,

Design and look is good, When you drive it feels good and comfortable.Build quality is not good.Also after driving 20 thousand km the maintenance is very high every month you have to spent rs 1000 in maintainace.The biggest problem with this scooty is that in 2 to 3 year engine start giving problem.

0

Share

Spare parts

Scooty is good but service is very poor no spare parts available on the time and service facility is not available all.Stand scooty 4 days to after service again and check to call to service center.

1

Share

1.0

Bad service

Don't purchase hero electric scooter very bad service dealer is cheating every time of services.Charger and motor replacement time are 6 months in warranty please choose another one.

1

Share

Bakwas modal & service bekar

Bakwas modal & service bekar i request all user's pahle test drive le.Phir aap nahi lene ke.

0

Share

1.0

Vandana motors

Vehicle sold has manufacturing defect i have purchased photon matt black from m/s.Vandana motors on 22/10/2022 by paying 100000 rs.Whose chassis no.Is me******90 and motor no.Is hemi2203r1380.Stopped starting with in 2 hours of buying the scooty which is still not working.Numerous complaints were filled continuously even then it was not rectified.I want my money @100000 rs.Back immediately.

0

Share

1.0

The problems are: 1.6 lead

The problems are: 1.6 lead acid batteries make it heavier 2.Batteries needs rotation.Service center never rotate3.Poor support from show room and service center4.Applying breaks discharge batteries5.Turning on headlight discharges batteries6.Bumper hits road dividers7.Battery charging indicator is worst8.No technical support9.No customer care support10.Savings on petrol and zero maintenance is a shot.

0

Share

4.2

The front side looks

The front side looks dashing and aggressively designed giving too much knee room to the rider which allows maneuverability very easy and height also adds a point to this feature.The only demerit i found was the pillion footrest which is not adjustable.Best low-price electric scooter designed for every middle-class people.

0

Share

1.4

Proper response

hi i purchased hero electric photon 72 v 9 months ago at first i enjoy the ride after 7 months its battery discharges very rapidly it may not give at least 15 k m mileage i took my bike for service and they told me for replacement battery under warranty but till now. it was about 3 months my bike in service center i complained so many times but there is no proper response from dealer and the company they deleted my comments on their website so guys my request dint buy hero electric bikes they harassing me about 3 moths giving their feed back about battery replacement

0

Share

More Customer Reviews of Photon
More Bikes in Same Budget