Ather 450X: Warping Your Perceptions Of Electrics
Jan 1, 2021
Views : 22103
5 min read
---
Follow us
This electric scooter truly has got the better of a lot of petrol-powered scooters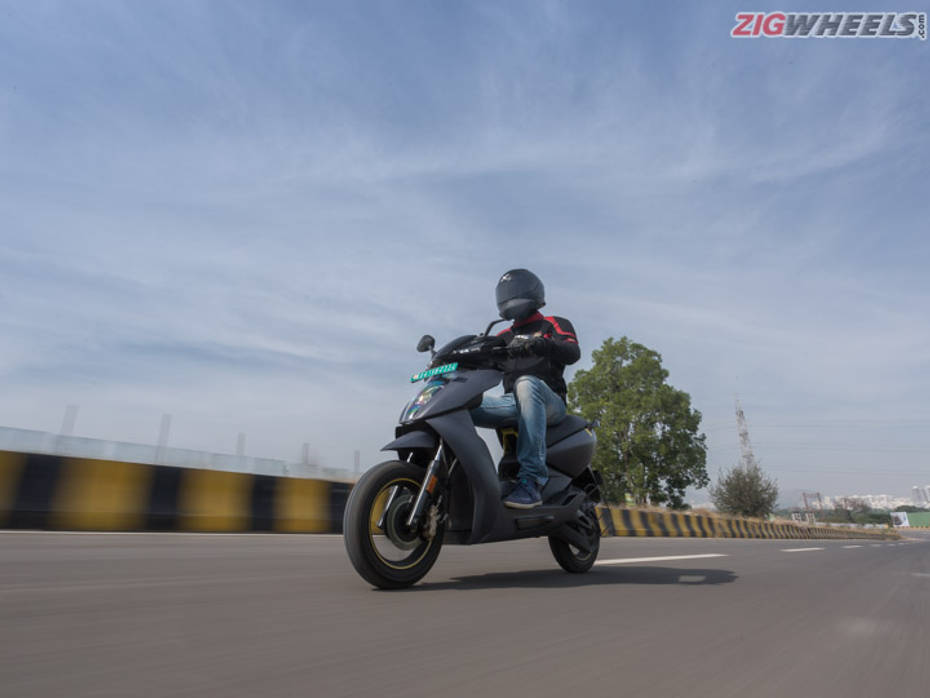 As freakishly expensive as it is to buy one, there is no disputing the fact that the Ather 450X is the sportiest electric scooter on sale in the country. It builds on the racy ethos that its predecessor, the 450, was built on. And while the 450 was right on the coattails of many petrol powered scooters, Ather claims that the X adds that X-factor to breeze past the gas guzzlers. Having experienced the scooter first hand right at the start of 2020, we were itching to actually put it through our thorough test cycle. The results were quite ecstatic, to say the least. Here's how much of a step up the 450X is over the 450 and also how it now fares against its BS6 competition: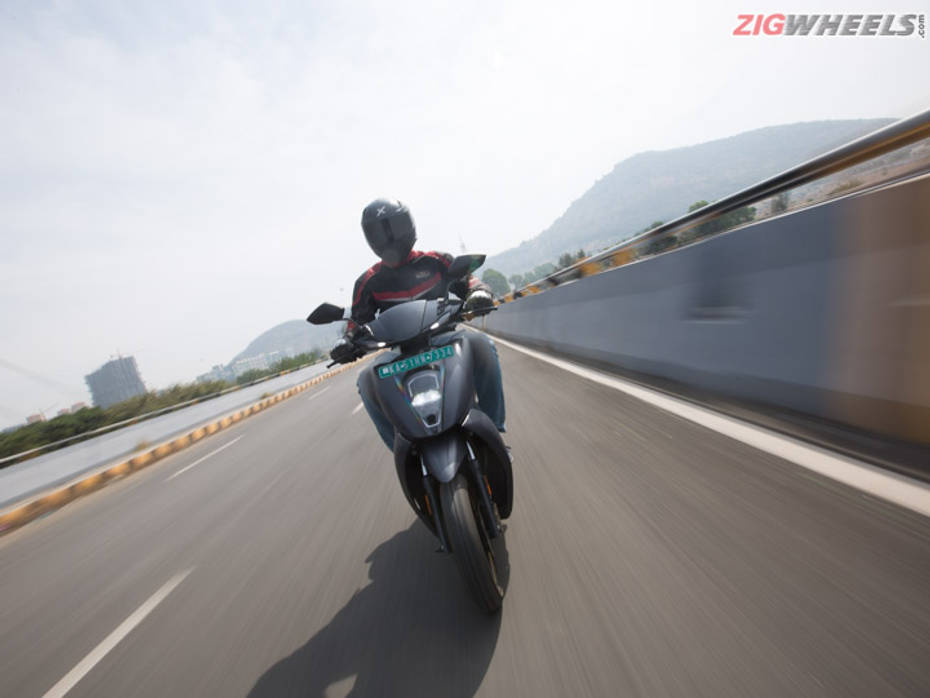 Outright acceleration

| | | | | |
| --- | --- | --- | --- | --- |
| | Ather 450X | Ather 450 | TVS NTorq 125 BS6 | Suzuki Access 125 BS6 |
| 0-40kmph | 3.41 seconds | 3.92 seconds | 4.20 seconds | 3.27 seconds |
| 0-60kmph | 6.94 seconds | 8.29 seconds | 9.26 seconds | 7.49 seconds |
"Warp is where the fun's at," wrote Arun in his first review and he wasn't wrong. It darts off the line with great enthusiasm and rapidly gains momentum all the way to a speedometer-indicated 81kmph top speed. There is still the slight delay of power, which has been dialled in to ride away from stop-go scenarios smoothly, rather than having a jittery on-/off-throttle jittery feel that we experienced on some rebadged-Chinese electric scooters recently tested.
Ather has also tuned the brake fail-safe power cut-off feature well, which kicks in quite smoothly. It is possible to ride the scooter even with a slight dab of the brakes, which is something you inadvertently end up doing at U-turns and road intersections, making it quite ICE scooter-like.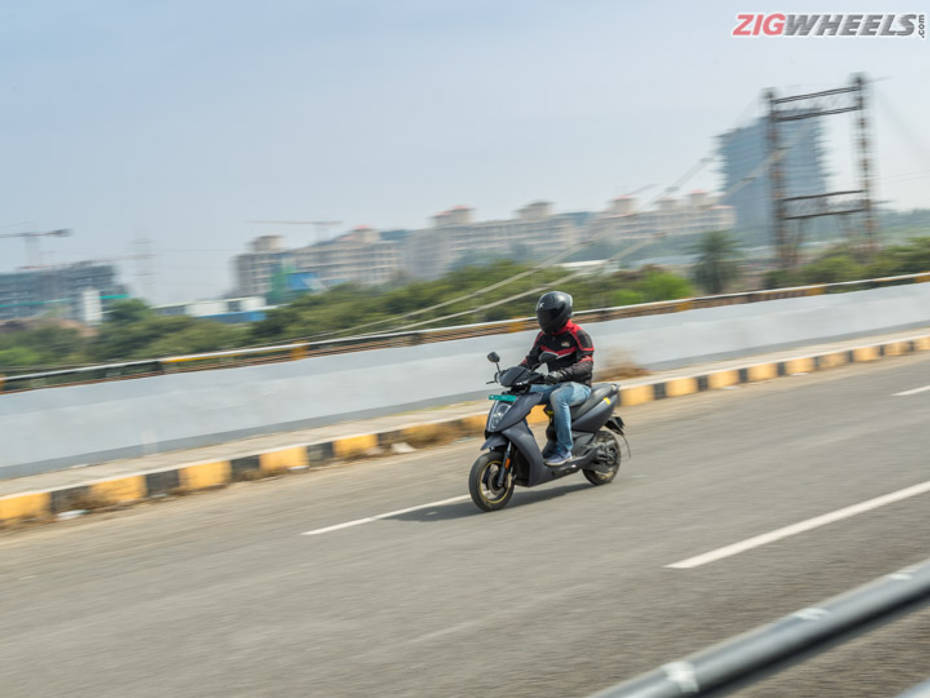 Roll-on acceleration

| | | | | |
| --- | --- | --- | --- | --- |
| | Ather 450X | Ather 450 | TVS NTorq 125 BS6 | Suzuki Access 125 BS6 |
| 20-50kmph | 3.48 seconds | 4.04 seconds | 4.46 seconds | 4.58 seconds |
Much like the 450, the 450X too spanks its competitions' bottoms in roll-on acceleration. The 450X has shed 11kg over the 450, with more juice added on board now. Plus, the surge of power up to 60kmph is unlike any other scooter, electric or ICE, that we have experienced. Overtaking was never a fussy affair on the 450 but with the extra performance on tap, you rarely linger behind slow two-wheelers or cars within city limits.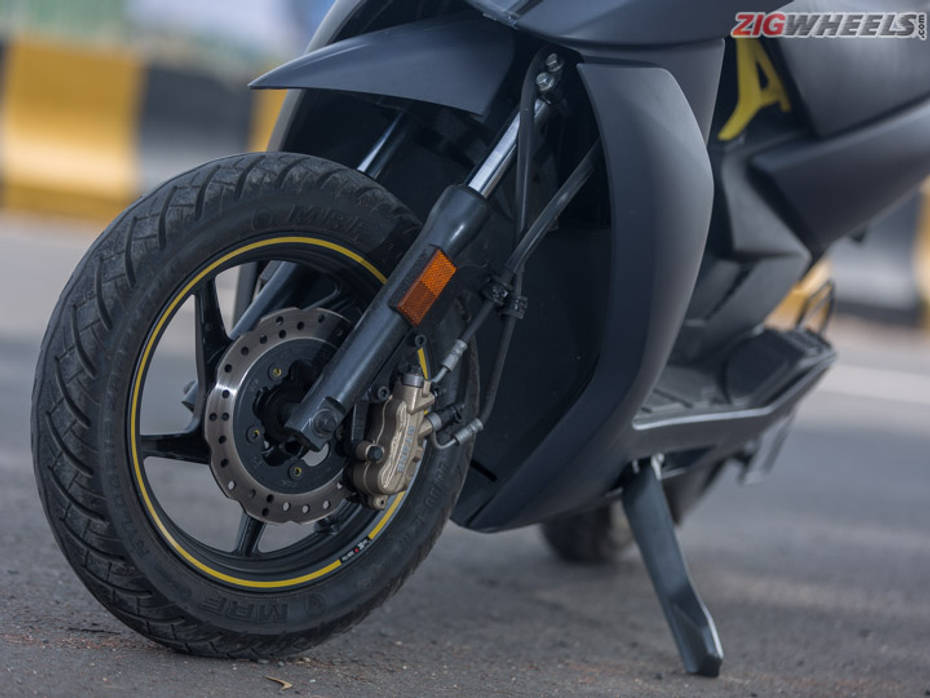 Get latest updates on
the automobile community
Braking

| | | | | |
| --- | --- | --- | --- | --- |
| | Ather 450X | Ather 450 | TVS NTorq 125 BS6 | Suzuki Access 125 BS6 |
| 60-0kmph | 22.14m | 22.5m | 20.30m | 26.07m |
From having super-sensitive brakes on the 450 to having a braking system that lacks ferocity and feel on the 450X is a bit disheartening. You still get disc brakes at both ends but the front end doesn't chomp down on speed with as much tenacity as it used to earlier. Plus, with the way the CBS is calibrated, it is still possible to lock the rear end to pull off funky brake slides but it becomes discomforting when you have to stop urgently.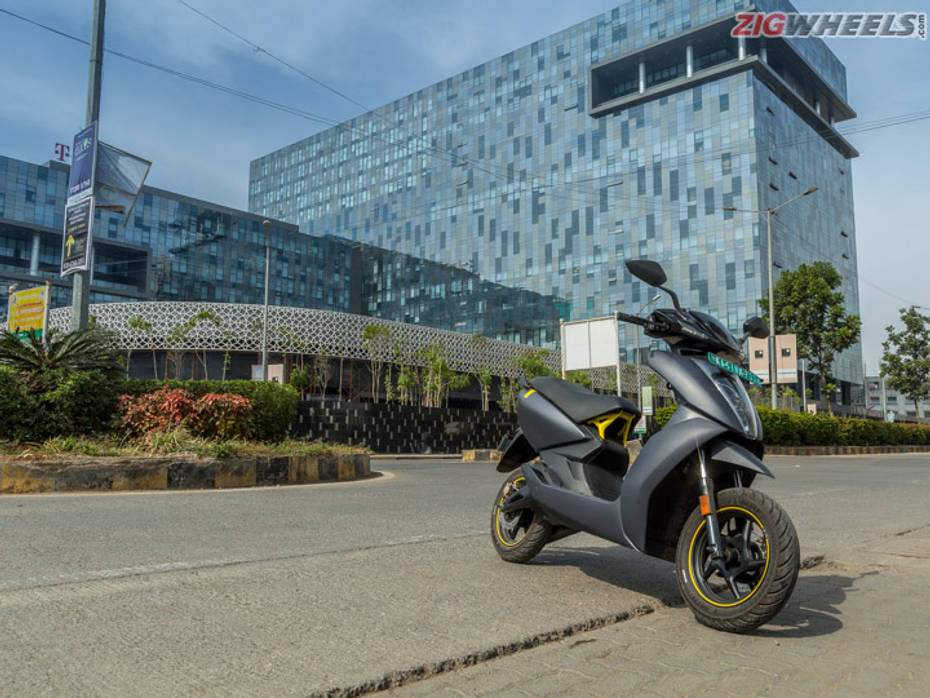 Range

| | | |
| --- | --- | --- |
| | Ather 450X | Ather 450 |
| Eco Mode | 91.4km | 108.6km |
Even though the scooter has a certified 116km range, Ather claims a real-world range of 85km for the 450X in Eco mode. We wanted to test out just how much range could you extract from the larger 2.9kWh battery and whether it was closer to the certified number or what Ather claims you would realistically achieve.
Unlike petrol-powered scooters, where the number of kilometres run divided by the fuel consumed gives you the fuel efficiency figure, range testing electric scooters is a painstaking process where you have to run the battery cry of charge completely. By completely dry, we mean push-it-to-the-nearest-charging-point-dry. To read exactly how we go about the process, you should check out this story. Following the same guidelines as the article, we achieved 91.4km in Eco mode, which isn't all too shabby. If Ather's own collated data is to be believed, almost 80 percent of its users barely ride more than 34km in a single day. Hence, technically you could go for almost 3 days of riding without ever needing to charge your 450X.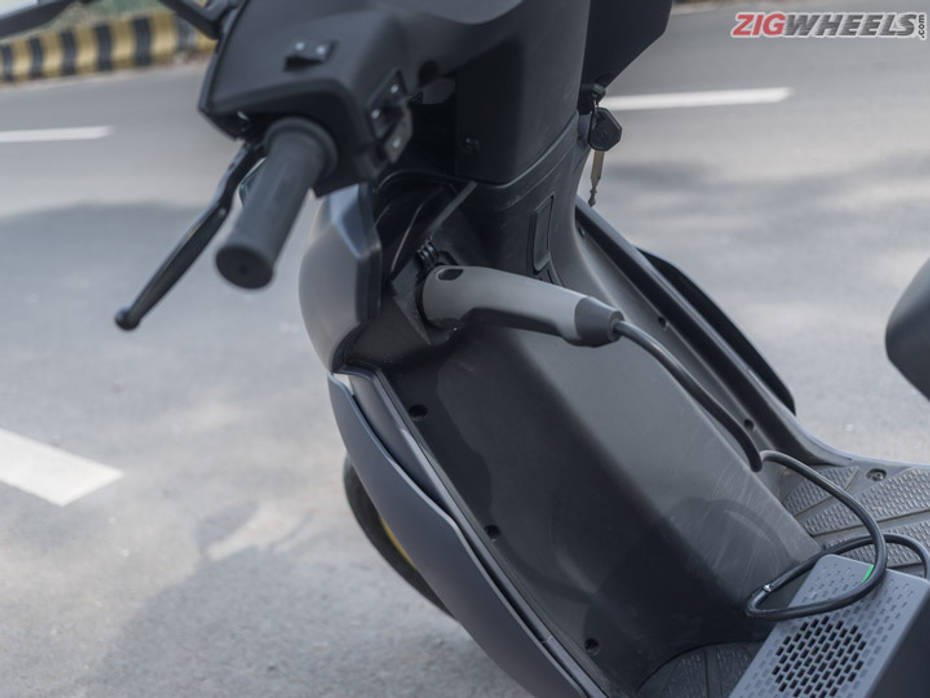 Speaking of which, charging times are almost the same as the 450. The 450X's battery takes 3 hours 35 minutes to charge from naught to 80 percent via a 15A socket. After running the battery completely dry, it took a little over five hours for a full charge via a 5A socket. While that might sound like a lot, Ather's fast charging infrastructure took 45 minutes to charge the scooter from 23-92 percent. The best bit is that until March 2021, the use of Ather Grid (the fast charging stations) is free.
Also Read: Here Are Two More Reasons To Buy The Ather This Diwali
Now, if you want to read on how good the scooter is actually to ride, you can head here and check out Arun's first ride report. But the question that lingers in everyone's minds with electrics is that does this electric scooter make for a better buying decision than a petrol-powered alternative? From all the electric scooters that we have tested thus far, the Ather 450X remains, without a shadow of doubt, the best. Paying 1.5 times as much as a TVS NTorq 125 or a Suzuki Access 125 is a pretty big ask. When you do the cost analysis of purchase and ownership, the 450X will eventually turn out to be money well spent. And at the end of 3 years, if you would want to part with your 450X, Ather will buy it off you for Rs 85,000. Now, that just makes the deal that much sweeter, doesn't it?
Ather 450X Video Review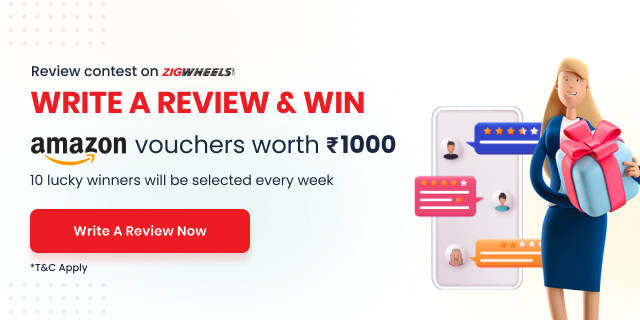 See what our community has to say!
NEW
India's largest automotive community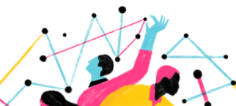 3 Other Things You Might Want To Do