Volkswagen's MQ281 Gearbox Not Coming To Indian Lineup Anytime Soon
Jul 23, 2019
Views : 2543
---
Indian customers like DSG gearboxes more, says Steffen Knapp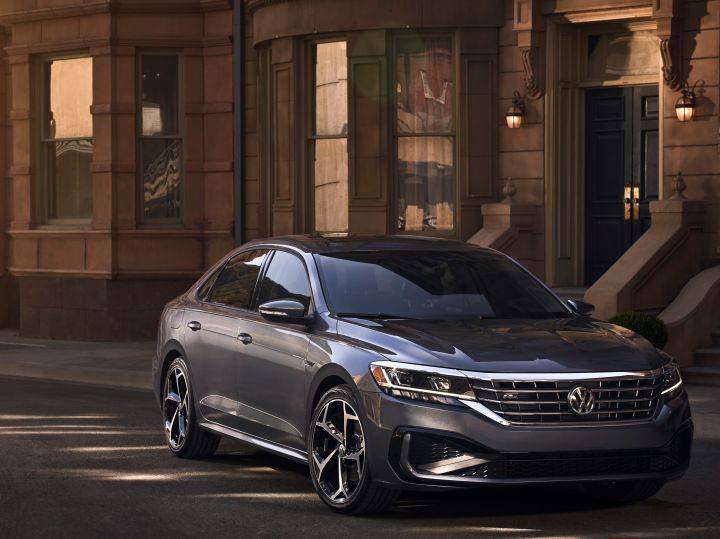 The all-new MQ281 manual gearbox promises more efficiency and performance.

Demand for automatic gearboxes, including AMTs, will increase in the future, according to VW.

MQ281 will debut in the new Passat, which is expected to launch internationally in August 2019.

New Passat won't be launched in India.
When Volkswagen recently revealed the new MQ281 manual gearbox for international markets, we were obviously interested to know if it would make it to the Indian lineup of VW cars. Now, Volkswagen India has confirmed that they are unlikely to introduce it here. Instead, the carmaker will focus on automatic transmissions, following customer demand.

Mr. Steffen Knapp, Managing Director, Volkswagen Passenger Cars, India, told ZigWheels: "Actually what we see in India and particularly on the, let's say, more premium cars on the Passat and the Tiguan is that manual transmission is not working. So customers are preferring the automatic transmission. The demand for manual transmission in this price range is very limited, because most of them are driver driven. In the big cities, we sell those vehicles mainly, and you have a lot of traffic, so it's much more comfortable. So at the moment, we are not looking into that."

Commenting on whether Volkswagen's automatic gearboxes could get an upgrade like the MQ281, Knapp said, "We are continuously upgrading the software of automatic transmission in order to reduce CO2 emissions and our fuel consumption so that's an ongoing process. But I cannot say that now we get a new software or a new transmission. In principle, as you know, our DSG transmission is very very comfortable to ride, you hardly see and feel the shifts in the car. It is very fuel effective and also the reception of our customers is very positive."

The MQ281 manual gearbox can handle engine torques ranging from 200Nm to 340Nm, which surpasses the range of the current gen MQ250 and MQ350 gearboxes. Volkswagen claims that this should improve performance and facilitate fuel saving while cruising at higher speeds, Aside from that, Volkswagen claims that the next-gen manual transmission saves up to five grams of CO2 per kilometre depending on the engine-gearbox combination.

The MQ281 will be produced in-house at VW's European facilities including plants in Barcelona (Spain) and Cordoba (Argentina). The new gearbox will make its debut in the new Passat which was revealed at the Detroit Auto Show and is set to launch internationally in August 2019. Many future products from Volkswagen, especially SUVs, will feature a version of this new gearbox. Unfortunately, the new passat will not be coming to India anytime soon.
Also Read:
Volkswagen Passat Video Review
Add Your Comments