Suzuki Jimny Launched In Japan, And The Want Is High!
---
Available in two variants (one of which is exclusive to Japan), the Jimny is the compact SUV India deserves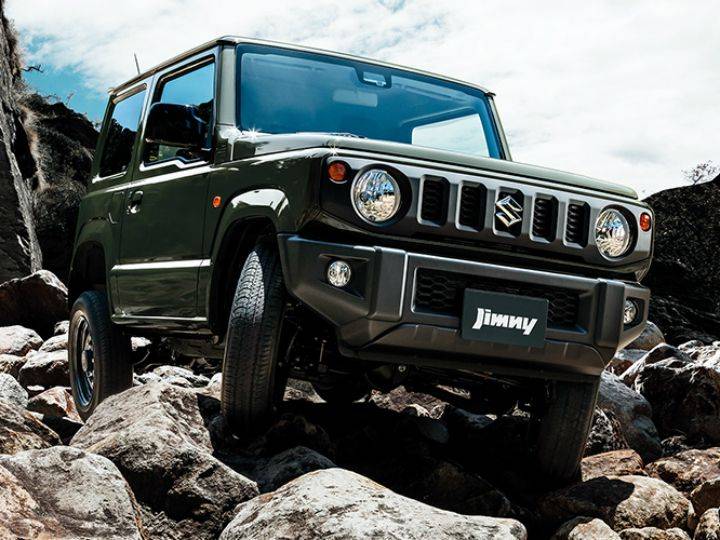 Suzuki has finally officially launched the Jimny and the Jimny Sierra in Japan at prices ranging from 14,58,000-19,06,200 JPY (Rs 9.06 lakh - Rs 11.85 lakh) and 17,60,400-20,62,800 JPY (Rs 10.94 lakh - Rs 12.82 lakh) respectively. If you are a fan of Maruti/Suzuki's philosophy of tackling off-road terrain - combine a lightweight, but tough chassis with a high-revving petrol engine and a simple but effective off-road drivetrain -, the Jimny should rank high on your list.

The Suzuki Jimny looks like a Mercedes-Benz G-Wagen which has been digitally altered on Photoshop. Both the Jimny and the Jimny Sierra are three-door SUVs with the former being shorter by 155mm (3,395mm), narrower by 170mm (1,475mm) and lower to the ground by 5mm (ground clearance of 205mm).
The Jimny is exclusive to the Japanese market as it is designed to comply with the country's Kei car norms. It is therefore powered by a turbocharged 0.7-litre (658cc), 3-cylinder, petrol engine developing 64PS of power and 96Nm of torque paired to either a 5-speed MT or a 4-speed AT. The Jimny Sierra, meanwhile, is powered by a 1.5-litre (1460cc), 4-cylinder naturally aspirated petrol engine developing 102PS of maximum power and 130Nm of peak torque paired to a 5-speed MT or a 4-speed AT.

Unlike the Gypsy sold in India, the Jimny is not a bare-bones SUV. It uses the familiar Suzuki parts bin for all common parts on the inside including the buttons, switches, instrument cluster which should make it feel less spartan. The Jimny also gets fancy equipment like a touchscreen infotainment system, digital driver information display and automatic climate control. The Jimny also gets the Suzuki safety suite which includes systems like a forward braking assist, shock absorbing seat design, 6-airbags, ESP and ABS. These safety features are expected to be given a miss, to save costs, when (and if) the Jimny is launched in India.
While the want is high, Maruti Suzuki will need a very good reason to bring it to India. Here's why we think Maruti should launch it here soon.
Maruti Jimny Video Review
Maruti Jimny Alternatives