Our Interceptor 650 Gets The RE Service On Wheels Treatment
Sep 13, 2020
Views : 11265
---
It is fully ready to head back out after the lockdown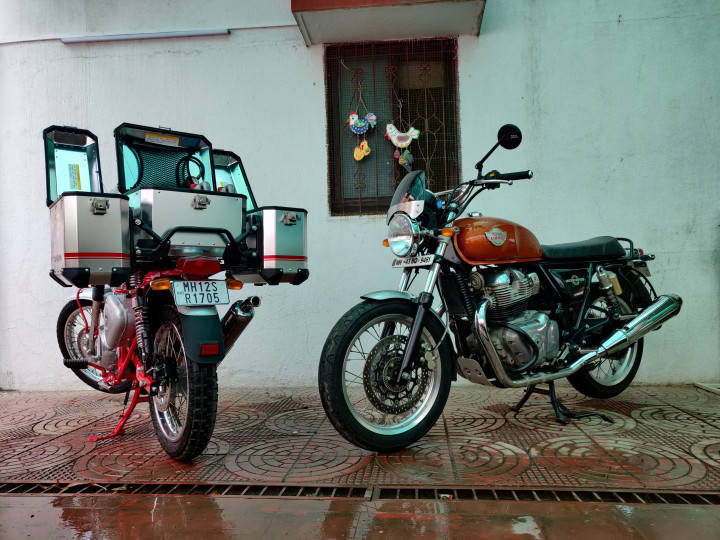 The lockdown period has been hard on us. Lack of meeting people, heading to usual touristy destinations and no weekend rides did really fry our brains. But it has been quite difficult on our vehicles too. Case in point, our long term Royal Enfield Interceptor 650. It has been with us for a little over a year and has clocked in over 13,000km in the same time period. In the lockdown, it was being warmed up every now and then but it wasn't being ridden that much, obviously. Then as soon as things became more relaxed, our crazy shoot schedule still forbade us from putting some decent mileage on it. But before we could do so, we realised that the bike was in need of some TLC. Luckily, Royal Enfield's new initiative called Service On Wheels was present to help us out. Here's how it went:

What Is Service On Wheels?
Royal Enfield introduced a new doorstep servicing program a month or two ago called Service On Wheels (SoW). It is one of the unique initiatives that Royal Enfield has introduced to ensure that your safety as well as your vehicle's health is maintained during these troubled times. A technician arrives at your house on a Bullet Trials 350 that has been modified for the task at hand. It is loaded with RE's GMA panniers and top box that carry the necessary tools and stuff required to carry out the maintenance process. We have done a detailed piece on what the initiative is, which you can check out here.
How Can You Avail Of This Service?
It is quite simple actually. You need to call your nearest Royal Enfield dealer and inquire with them regarding the availability of SoW. There are a handful of bikes currently built for the task with more coming soon. The service head will then book a slot and ask you what all actually needs to be done on your bike. According to your needs, the technician will carry only the necessary parts and tools. Now, not everything can be done at your house, you would know that. If there's something serious, your bike will have to be taken to the service centre. Ours thankfully needed a proper full service with extra care to the braking system. The rear brake lever had a lot of travel with perhaps a little bit of moisture in the system that was needed to get rid of.

How Does SoW Take Place?
Upon your preferred time slot, the technician arrives at your residence. Safety protocols are ensured with a proper N95 mask worn at all times. Your bike is then sanitised thoroughly, making sure that all of the touchpoints are dealt with. And then the servicing began.
Now, we will not bore you with the details about what procedures were being carried out and stuff. But what we will commend RE on is just how professional and meticulous the technician was in his work. Most of us who have tried to work on our bikes have often left our floor with a little bit of oil or chain lube, but that wasn't the case here. The dude took his time with the bike, cleaned the brake pads, replaced the engine oil and oil filter (which was due to be replaced) and made sure that there weren't any loose nuts, bots or fasteners (of which were none). The braking issue was also resolved with fluid topped up in the reservoir and a little bit of bleeding done. Lastly, the bike was properly washed and the chain was lubed so that we were ready to ride on for the next 500km.

How Long Did It Take?
We are never really accustomed to how many procedures need to be carried for a thorough service. Usually, we drop the bike at the service centre at the start of the day and depending on the workload, the bike gets delivered that evening or maybe the following day. Here though, it took the technician close to 3.5 hours to get the bike back in pristine shape.

How Much Do I Have To Pay Extra?
That's the best bit about SoW, it comes at no extra charge over what you would actually pay for the service.
Could It Be Done Better?
We didn't really feel that much was left to be desired on the service front. The man was on point at the given hour and the work was done in a very professional manner. The bike also got a proper wash at the end of the service with not more than half a bucket of water used. My only wish was that Royal Enfield kitted these bikes out with a portable air compressor. A crucial aspect which is often ignored by many is tyre pressures. At service centres, each service bay usually has a compressor to check and properly fill air pressure. This was the only bit of check up that didn't take place with SoW was the tyre pressures. Thankfully, we have the Mi Air pump at our disposal, which came to aid here.

Do We Recommend It?
Absolutely. For the services offered at no extra cost, SoW turns out to be a wonderful initiative for Royal Enfield owners. We wish that more motorcycle manufacturers start offering similar services for their customers, making servicing two-wheelers a simpler affair.
Royal Enfield Interceptor 650 Video Review
More on Royal Enfield Interceptor 650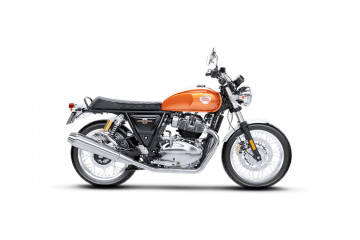 Rs. 2.66 Lakh Onwards
Ex-showroom, Delhi
Interceptor 650 Alternatives