Mercedes-Benz G-Class: 40 Years Of A Stubborn Legacy
Feb 16, 2019
Views : 7180
---
'Anfangen ist leicht, beharren eine kunst.' - To begin is easy to persist is art.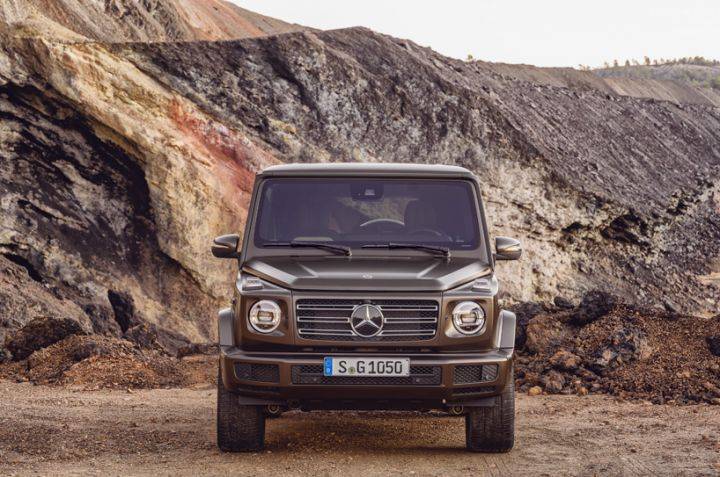 A cardinal rule of journalism states that anything a journalist writes must be neutral and without bias. Today, for this story, I solemnly swear to ignore this rule entirely. Happy 40th birthday to the Mercedes-Benz G-Class!
40 is otherwise the age of the mid-life crisis. You're no longer young enough to sit or get up without a grunt or gasp, nor are you old enough to get any special considerations. Yet, here stands a legend in the world of motoring that's only gotten better with time, all the while staying true to its roots and not just using legacy as a marketing tool

So how did the Mercedes-Benz G-Class, a.k.a the Gelandewagen (German for I'll do what I want, I think), go from what was supposed to be a tool of military utility to a growling object of excess for Russian oligarchs, Arab sheiks, and celebrities alike?
The Original

In 1973, Daimler-Benz AG in Stuttgart-Untertürkheim and Steyr-Daimler-Puch AG based in Graz, Austria got together to build a lightweight off-roader. Something built to go anywhere but didn't have to be bare-boned for the purpose and could be suitable for civilian use. The story that began with a wooden model presented in April 1973 quickly turned into a road-going prototype in 1974. However, even at this stage, the G was nothing more than a study for a vehicle that could take on the challenges of everything from the Arctic to the deserts of Africa. It still didn't have a green light for production.

Development continued with the prototype being subjected to most gruelling conditions that planet Earth could offer. Mercedes-Benz chose to go with a body-on-frame construction not only for its torture-friendly construction but also keeping in mind that it should be simple enough to build in markets where production and repairs could be carried out without the need for high-end, state-of-the-art facilities.

Come 1975, and a second feasibility study confirmed that Mercedes-Benz would find buyers for such a vehicle. The company soon began constructing a production facility in Graz, Austria. Four decades later, every G-Class SUV made continues to be built and tested (in the nearby Schockl mountains, hence the badge 'Schockl Proved' on each car) here.

While many believe the G-Wagen was built for military use, unlike like the HUMVEE it wasn't the primary consideration when it was conceptualised. It was in 1975 that the Shah of Iran, a major stakeholder in Daimler-Benz at the time, placed an order for 20,000 of these cross-country vehicles for military applications. But the Shah's ouster by the Iranian Revolution meant the order fell through before production could even begin.

However, domestic demand from Germany's governmental agencies and big orders from the Argentinian, Norwegian and Swiss armies got the production line rolling and more importantly, helped cultivate a reputation that stands tall to this day.
It was in February 1979 that the first production-ready G-Model was showcased to the media, followed by the production of the 240 GD (4-cylinder, 72PS diesel), 300 GD (5-cylinder, 88 PS diesel), 230 G (4-cylinder, 90PS-100PS petrol) and the 280 GE (6-cylinder, 150PS petrol). The versatility of a ladder-frame construction also meant multiple body styles were available - short-wheelbase convertible, station wagon, panel van with a short or long wheelbase, open-top three or five-door military version with a long wheelbase and canvas roof.
Also Read: Baby Lambo: The Journey That Led To The Huracan Evo

*Fun fact: The G-Model wasn't sold only with a Mercedes-Benz badge. In countries like Austria, Switzerland, the Soviet Union, Vietnam, Poland, Cuba, and Czechoslovakia, among others, it was sold as a Puch model. In fact, it's only been sold as a Mercedes-Benz exclusive model since 2000.
Highlights of the G included diff locks and four-wheel-drive that could be engaged on the move, rigid axles with coil springs and long travel suspension, and even a 4-speed automatic transmission that was made available in addition to the standard 4-speed manual.

The SUV remained largely the same, receiving periodic updates to make it more "civilized'. Updates included the addition of air-conditioning, Recaro seats and even alloy wheels as the G-Model reached more global markets. It even got 22 colour options!
The Model 463

This is the G-Class that most of us recognise and love. The same model that later went on to get versions like the ridiculous 6x6 (below), the G 500 4X4 Squared and even the Mercedes-Maybach G 650 Landaulet. The G-Wagen went from being civil to becoming more luxurious.

Revealed at the 1989 Frankfurt Motor Show, following over 50,000 sales of the original, this version got a comfortable rear bench seat, wood trim and a completely revised interior to make it more appealing to the rich and influential.
*Fun fact: The original G-Class even ferried Pope John Paul II!

While the Gelandewagen was always built to tackle tarmac, this version marked a direction change as it focussed on buyers who wanted off-road capability but would primarily use it on paved roads. It came with permanent four-wheel-drive and the 100 per cent locking diffs, once an optional extra, were now standard. ABS was made available as was a range-topping 300 GE that produced 170 horsepower. A far cry from the sportscar shaming output it makes today but a big deal at the time.

In 1993, the G got more hairy-chested. A limited edition of 500 units was introduced, powered by a 241 horsepower, 8-cylinder engine. It was also in this year that the SUV was officially christened as the 'G-Class'.
In the decades that followed, this version kept getting updated with facelifts and more tech. Add-ons included traction control and ESP and in 2004, on the 25th anniversary of the G, arrived what is now the most popular version - the AMG.
Also Read: Range Rover Velar Gets A Raneg-topping SV Autobiography Variant

The G55 AMG came fitted with a V8 good for nearly 500 horsepower and 700Nm of torque. This same model received further performance upgrades, getting it a rated 0-100kmph time of just 5.5 seconds, all the while equipped with the must-have off-road capability.

2018 - The Next-Generation

39 years after the original, Mercedes-Benz revealed the brand new G-Class. Longer, wider, taller and lighter (though, still tipping the scales at 2.5 tonnes), the latest version of the G Wagen is loaded with the most modern technologies, including the new MBUX cockpit interface. As we discovered in our review, the new G feels purpose built not only for off-roading, but luxury as well. The cabin looks and feels rich, complete with features like powered seats, radar-guided driver aids, and adaptive dampers.

The highlight remains the Mercedes-AMG G63, the only version of the G-Class sold in India. Powered by the same 4.0-litre biturbo V8 as the AMG GT, this monstrosity produces 585PS of power and a gargantuan 850Nm of torque. Paired with a 9-speed AMG 'Speedshift' gearbox, the Mercedes-AMG G63 goes from 0-100kmph in 4.5 seconds.

But the rebellious spirit isn't just in the technicals but in how it looks as well. Even with the new engineering, it's still as boxy as ever and sports throwbacks like the popped up bonnet indicators atop the front fenders and the exposed door hinges. The quad-side pipes, auto locking doors that sound like shotguns being cocked, and a beyond commanding driving position ensure that those who couldn't get the old versions, still get to enjoy the uniquely exciting and sometimes scary experience of driving a G-Wagen.

With safety and emission norms getting more stringent by the second, it's amazing how Mercedes-Benz has left the raw experience of the G uncorrupted. Is the asking price ridiculous? Yes. Are there better SUVs available for the same money or less? Yes! But in an age where driving is seen as a chore and not pleasure, in an age where posters of fast cars are replaced by pre-pubescents lip-syncing to songs for likes, in an age where cars feel increasingly artificial, the G-Class is a rare breed of machines to lift the proverbial middle-finger to convention and do things its own way.

It's hard to imagine a day when the G-Class goes off the shelves or whirrs past powered by lithium-ion instead of dinosaur soup. But until then, we will continue to cherish the Mercedes-Benz Gelandewagen and hope that we never stop hearing one roar as loud as satan's belch, see it lift its nose to the sky with every dunk of the happy pedal and blast ahead for the next forty years. Happy birthday you stupid, stupid beauty!
Also Read: Lagonda All-Terrain Concept - Aston Martin's First All-Electric SUV
More on Mercedes-Benz G-Class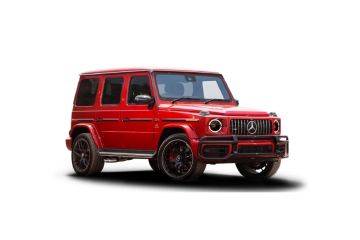 Rs. 1.62 Crore Onwards
Ex-showroom, Delhi
Contact Dealer
View On Road Price
See what our community has to say!
NEW
India's largest automotive community