Maruti Suzuki Dzire Hits 1 Lakh Production Milestone In Record Time
---
The Dzire has reached the six-figure mark in just five months since the car went on sale
The Maruti Suzuki Dzire has achieved an enormous milestone today as the car's production count touched one lakh. That makes it the fastest to sprint to the six-figure mark as it took only five and a half months since the sedan entered production. That's a record only a Maruti Suzuki car can break. The car went on sale on May 16, 2017, at a price range of Rs 5.43 lakh to Rs 9.39 lakh (ex-showroom Delhi).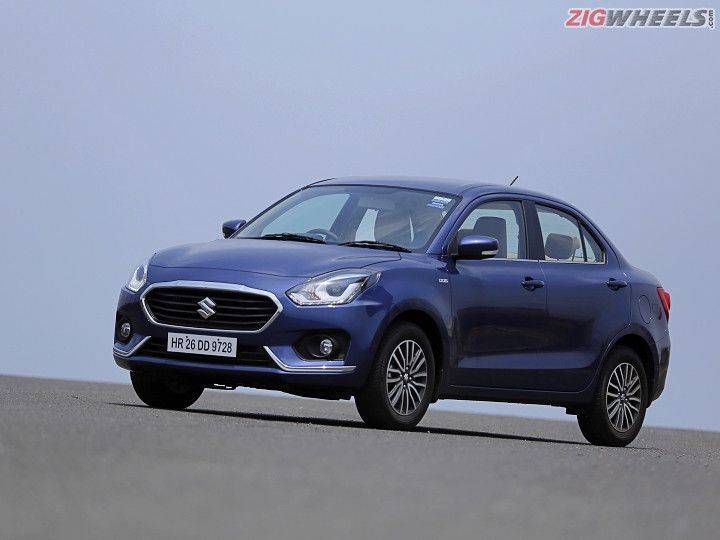 The numbers, however, also include those of the Dzire Tour, which is essentially the previous generation Dzire delegated to the fleet and taxi segment, while the newer car serves the private owners. It's not as if the car needed to stay away from the yellow number plates. In fact, besides the Toyota Innova, the Dzire is the only car that hasn't shown a drop in interest from individual buyers despite its popularity in the commercial segment. Keeping the new Dzire out of reach of the cabbies should cement its position further in the hearts of individual buyer.

Thanks to the ever-changing government norms, what started off as a segment for chopped off sedans, has some very proportional designs on offer today. The Dzire's transformation in that regard has been the most dramatic of all. The car has gone from being the most disproportionate notchback to setting the benchmark for what a sub-4m sedan should look like. From the sides, not only is the new Dzire more balanced, but it also looks expensive and can easily challenge longer cars in a beauty contest.

With the new Dzire, Maruti Suzuki has chosen the path, very few would dare to set foot on, in the international auto industry. And that's the road to segmentation. While the pundits always recommend consolidation to minimise inventory build up and contain potential losses, the Indian carmaker decided to take the path less travelled to offer a wider variety and hence more choice to consumers. The Dzire is available in six colours with two engine options and four trims, three of which are also available with an automatic transmission. That brings the total number of unique combinations to 84, making it incredibly challenging to predict the future demand for each one and streamline production.

With the Dzire, Maruti Suzuki has demonstrated how you can take an already successful product and make it ultra successful. The rest of the competition, combined, is barely managing to sell a third of what the Dzire did in September 2017. The end of the third quarter saw the Dzire's share in the segment jump to 72.4 per cent as the carmaker dispatched 34,305 units. The second best-selling compact sedan is the Xcent, which scored 3,609; that's about a tenth of what the Dzire managed in the last month.
Maruti Dzire 2017-2020 Video Review