Kawasaki To Build A Hybrid Motorcycle
---
The Japanese bikemaker has filed a patent for a petrol-electric hybrid
Patents of the bike show a small capacity petrol powerplant with an electric motor.
If the bike makes it to production, Kawasaki could be one of the first the ones to make hybrid two-wheelers mainstream.
Kawasaki also working on a 250cc four-cylinder motorcycle.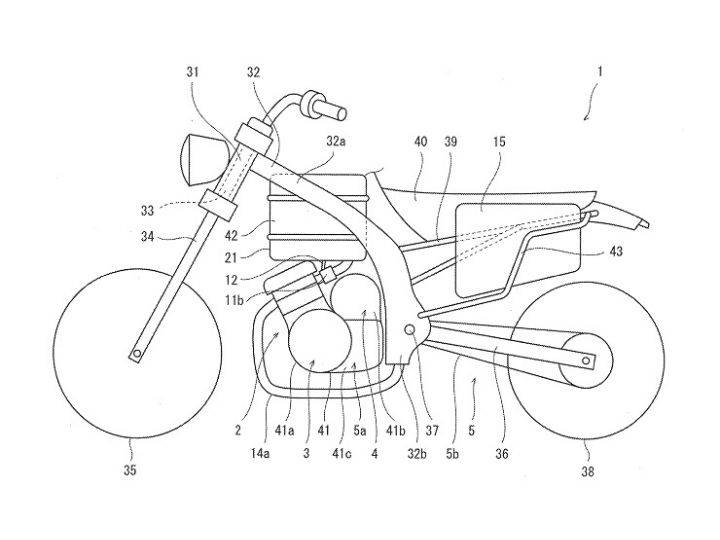 Kawasaki has filed a patent for an electric-hybrid motorcycle. They have on previous occasions filed patents for electric bikes and electric two-wheeler technology including a battery swapping one for motorcycles.
Now Kawasaki isn't the only bikemaker interested in making hybrid motorcycles. BMW Motorrad too is developing one. You can read all about it here. Not many details are available about the bike except the image that shows a small single-cylinder powertrain, an electric motor and the battery. The electric motor seems to sit behind the cylinder bank and could provide auxiliary drive to the final shaft likely with the help of gears. The battery sits in place of the fuel tank which has been relocated under the seat. The battery could be a swappable unit.
Also read: BMW Motorrad Two-wheel Drive Bike In The Works
Hybrid vehicles have an electric motor coupled with a small capacity fuel-efficient petrol motor. What this motor lacks in performance, is supplemented by the electric drive train. In most cases, the vehicle can be run on only electric power if needed. The benefits of a hybrid drivetrain is a more fuel-efficient vehicle without compromising much on performance, thanks to the electric motor. The obvious benefit of a hybrid bike over an electric one would be the extended range. However, currently the biggest challenge is trying to package the whole system inside a motorcycle's compact form.
That said, the appeal of a high-performance bike that is fuel efficient as well could mean we could see many hybrid bikes over the coming years. It is only a matter of the combination of power sources to get the best out of both worlds. Watch this space for more.
Image source: Bennetts
Add Your Comments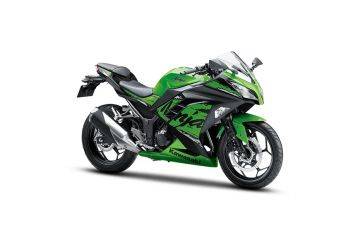 Get Loan starting @6%
View On Road Price
Kawasaki Ninja 300 Alternatives