Kawasaki's Next-gen Baby Ninja Is VERY Green!
---
The Japanese manufacturer has released a video of its EV project
Visually, the prototype looks similar to the Ninja 300.
However, it is drastically different under the skin.
The electric motor appears to be paired to a conventional gearbox.
Expect Kawasaki to unveil the production-spec bike at 2020 EICMA.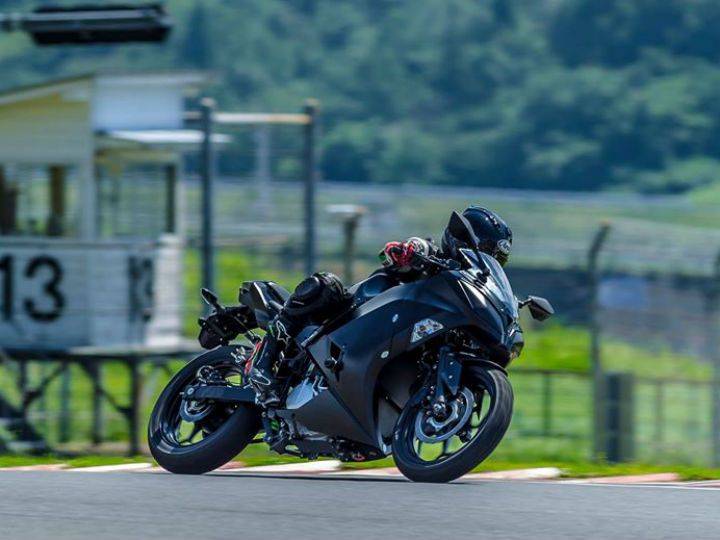 Back in April, patent images of what looked like an electric Kawasaki Ninja 300 surfaced online, making us wonder what Kawasaki was up to. Now, the Japanese manufacturer has laid down all our doubts to rest by unveiling the prototype of its ongoing electric vehicle project.
Kawasaki's electric prototype draws a parallel to the Ninja 300, at least when it comes to the fairing, wheels, suspension and brakes. However, the all-electric prototype is based on a trellis frame as opposed to the petrol-powered Ninja 300's diamond type frame.

The bloated frame seems to house an enormous battery pack and the electric motor is located just below the battery. It appears to be linked to a conventional transmission. However, compared to the petrol-powered Ninja 300's 6-speed 'box, the electric bike gets a 4-speed unit.

The shape of the battery charging inlet reveals a bit about the battery too. The prototype packs a DC fast charger called "CHAdeMO". Developed in Japan, this type of charger is said to be capable of charging EVs with a range of around 120km in half an hour. The prototype also features a thumb brake-activated energy recovery system, but we doubt it will make it in the same form factor in the production bike. That's because riders are generally used to pulling the left lever for clutch/brake. So pushing your thumb for regenerative braking doesn't exactly feel like something riders will feel comfortable doing. While the prototype bike gets an LCD instrument cluster, we expect the production model to feature a proper TFT screen.

Kawasaki says it has been working on next-generation powertrains like this since the early 2000s. That's a lot of time spent on research and development, indicating Kawasaki's seriousness in EV propulsion technologies. So expect something more concrete from Japanese bikemaker at EICMA 2020.
Add Your Comments