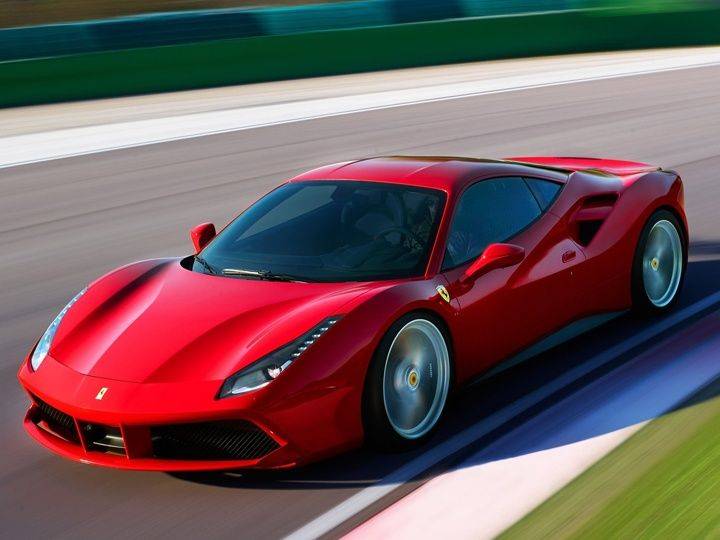 Ferraris with forced induction might be something purists scoff at. But, the panel adjudging engine of the year clearly thinks otherwise. The 3.9-litre twin-turbo V8 that powers the 488 twins, California T and the GTC4Lusso T has bagged top honours. The engine also won in the Performance Engine class and took the trophy for the best engine in the 3.0- to 4.0-litre displacement category.
The engine in question is called the 'F154', and is the first turbocharged engine from Ferrari since the legendary F120A motor that powers on of the all time greats - the Ferrari F40. Currently, Ferrari uses two versions of the engine for their cars, that displace 3855cc and 3902cc. The (relatively) smaller engine produces 560PS under the hood of the California T and 610PS in the GTC4Lusso T. It's at its ferocious best, plonked in the rear of a Ferrari 488, developing 670PS and 760Nm.
Tony Robinson, founder of the International Engine of the Year Awards, said, "This is only the second time in the history of the IEOTYA that such a powerful performance engine has taken the overall honours two years consecutively and won the most coveted, outright IEOTYA title. The Ferrari V8 is all about amazing power delivery, precision, driveability and a wonderful soundtrack, too. One day soon it'll be a classic in its own right; indeed I think it is already!"
Notably, Ferrari's 6.3-litre V12 engine also took gold in the above-4.0-litre category for the second time in a row, and for the third time since it first won the award in 2013. The naturally aspirated 12-cylinder engine powers the F12berlinetta and its go-faster cousin, the F12tdf.
Ford aced the sub-1.0-litre category with its EcoBoost motor, that now has a total of 10 awards under its belt, including three International Engine Of The Year awards. This is the sixth time the 998cc engine has scored top marks in its category, fending off some stiff competition from Volkswagen's 1.0 turbo-charged TSi engine. That said, VW group brands Audi and Porsche won in the 2.0- to 2.5-litre and 2.5- to 3.0-litre categories. The PSA group, BMW and Honda took an award home each for the best 1.0- to 1.4-litre, 1.4- to 1.8-litre and the best new engine respectively. Tesla was awarded Green Engine and Electric Powertrain of the year.