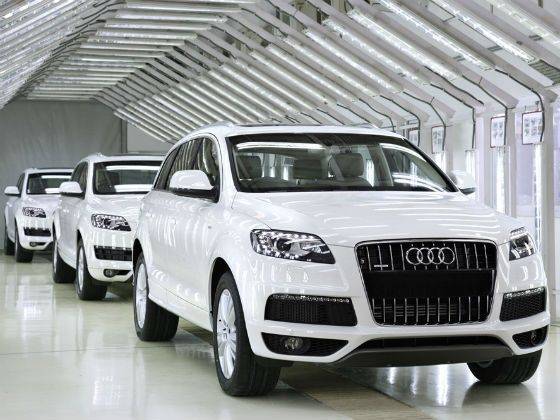 The Audi Q7 will become the fourth model produced by the German automobile manufacturers to be indigenously produced in India. The Q7 is one of the brand's most popular offerings in the country and joins other cars such as the A4, the A6, and the Q5 off the production line at the brand's Aurangabad plant.
Dr. Frank Dreves, Audi Board Member for Production said, "Local production of the Audi Q7 is part of our long-term growth strategy in India, one of the most promising auto markets in the world, The very good infrastructure in the plant, efficient working processes, a qualified workforce and a well developed logistics environment, along with the surging growth of the Indian market, were the factors that motivated us to expand the Aurangabad plant."
Michael Perschke, Head of Audi India also spoke about this development, He said, "Local production of the Q7 means Audi India is now building a second Q model locally. That will reduce waiting times for our customers and we will be able to offer a wider range of versions in the market."
The Q series' popularity in India has been growing steadily, impacting the sales of company's vehicles in this country. The sales showed a 55 per cent increase already this year, with the company selling 7273 vehicles till date this year, a marked increase over the total sales of 5511 vehicles last year. The company plans to build up to a 1000 Q7's locally to match this increased demand.