Yezdi Scrambler vs Royal Enfield Scram 411: Scramblers Enough?
---
Which, if any, is a scrambler worthy of your money?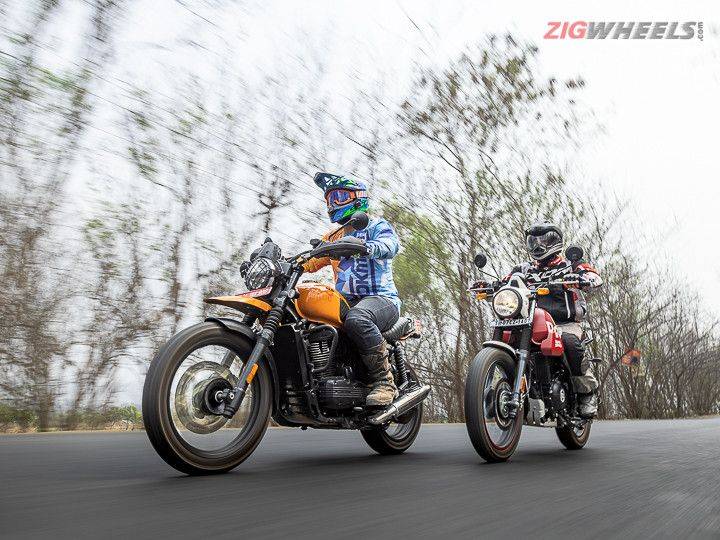 Get latest updates on
the automobile community
Regular motorcycles stirred with a dash of adventure end up becoming scramblers. The entry-level space has seen a little recent activity with the revived icon Yezdi and Royal Enfield bringing forth their ideas of what a scrambler motorcycle should look and feel like. Which, then, should you be looking to add to your garage?

The Plain Jane
Starting off with the Royal Enfield Scram 411, its starting point has been an adventure motorcycle and not a regular road-focused one. Hence, it has a lot more adventure spirit in it. Longer travel suspension, adventure-esque functional design and a rather non-fussy simple approach to motorcycling.
If you want the classic scrambler look, one that is raw and unabashed, then you will be disappointed. In fact, when standing next to the Yezdi, the RE bike looks bland, unattractive. Yes, the colour schemes on the Scram are more youthful when compared to the Himalayan, but when you have a shouty bright orange motorcycle next to you, it fails to grab eyeballs.
Even when you do start to ride the Scram, you get this air of familiarity that it is a Himalayan underneath, which has its positives and negatives. It doesn't feel like a scrambler, it feels like a toned-down adventure motorcycle. So in that sense, the engine doesn't feel exciting enough. It doesn't deliver on the heart pumping joy that scramblers usually deliver on. It does the bare basics of cruising along at 100-110kmph nicely, being easy to ride in the city and ends up being quite frugal too.

Also, even though Royal Enfield has firmed up the suspension from the Himalayan, it doesn't feel like a sophisticated tune. Over bumpy tarmac, the bike feels bouncy, the ride never feels settled and that is a bit of a shame. And don't get us started on the braking system, which continues to let you down here as well.
Lastly, it seems Royal Enfield's quality control department hasn't stepped up its efforts to make the Himalayan platform, on which this Scram is made, as polished and well made as the new Classic 350 or even the Interceptor 650. Welds are poorly executed, panel gaps are inconsistent all throughout, and the accessory Tripper pod on our bike came loose and was just hanging on by its connector. These issues are a bit disheartening.

Brash And Hardcore
Yezdi's creation fits the scrambler description perfectly. They have managed to recreate the scrambler elements perfectly: the round headlamp, chopped fenders, round fuel tank, rubberised tank grips and a ribbed seat with a tuck and roll design. The bright orange shade just screams at you for attention. Mind you, it looks even more delicious in the bright yellow shade.
And just as you would expect, the 334cc motor is raw and powerful. It spools up quickly, making sure that it delivers well on the thrill quotient. In fact, in both the off-the-line and roll-on acceleration figures, the Yezdi turns out to be significantly quicker than the RE.
The experience in the twisties is brilliant. You can really enjoy hustling the bike in the bends. It showcases the company's sporty youthful heritage quite well. And as far as scrambling goes, a scrambler was never an adventure machine. The original concept was to take a road bike, strip it to the bare basics and make it capable of going from point A to point B taking the shortest route, which this bike does quite well.

Two areas that the Yezdi really disappoints you in are build and finish quality and engine refinement. There are rough edges all around. The weld inconsistencies are an eyesore. And the reason why the tyre hugger is missing in the photos is because three out of the four bolts holding it up fell off while testing, thus forcing me to find a jugadu solution to zip tie the number plate onto the bike.
What's even more discomforting are the engine vibes. They are harsh and persistent. They start to become apparent from as low as 4000rpm and become a nuisance after 6000rpm or when riding hard. The joyfulness in wringing the throttle open is thus lost. You feel these vibrations all across the bike, with your feet feeling the brunt the most.

Which One?
Neither. The Royal Enfield Scram 411 does prove to be a good motorcycle but it simply doesn't live up to the drama and pizzaz that one usually associates with scramblers. The Yezdi Scrambler is a bit too hardcore in that sense and does a better job of convincing you that it is indeed a scrambler. However, the finish levels and engine refinement are two of the biggest issues that we cannot overlook. Hence, if you want an entry-level scrambler, you will have to face a lot of compromises either way.
Yezdi Scrambler Video Review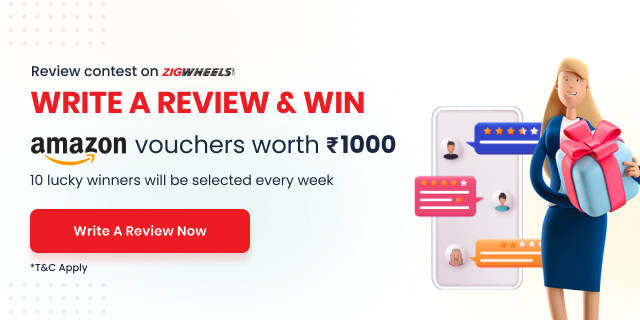 Bikes Similar to Scrambler
See what our community has to say!
NEW
India's largest automotive community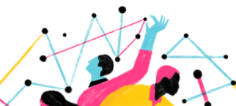 3 Other Things You Might Want To Do