Yamaha R15 v3.0 Road Test Review
Jun 23, 2018
Views : 49043
8 min read
---
Does the new R15 manage to stay relevant in this age of high-performance entry-level motorcycles?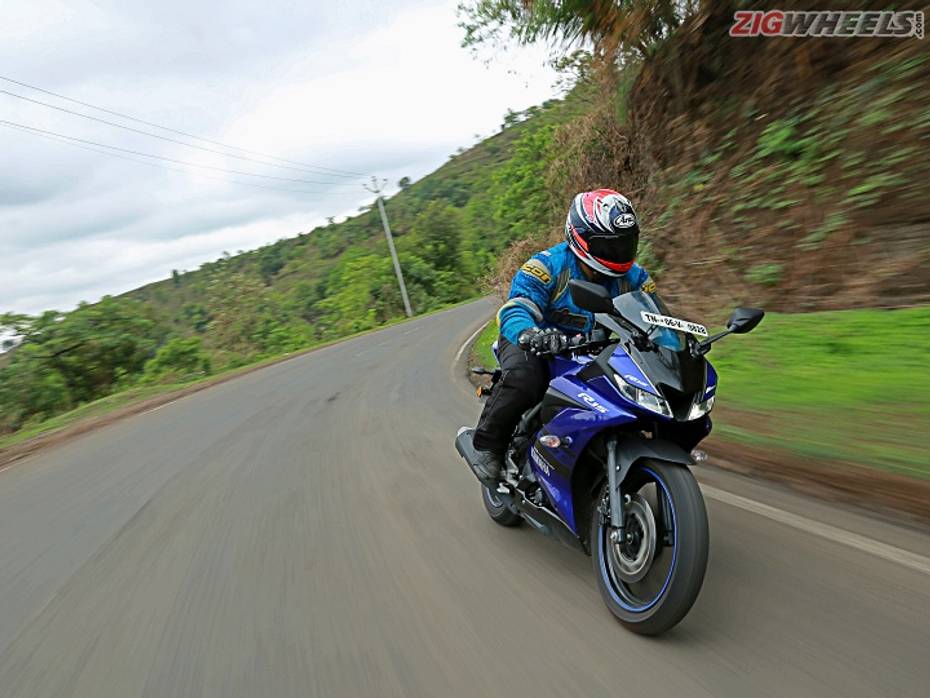 Back in 2008, the newly launched R15 was a game changer. It played with a philosophy that traded engine capacity and outright performance for dynamic ability. Despite going up against the established Hero Karizma and Bajaj Pulsar 220, the R15 managed to garner a cult following of serious riders and college goers alike. Ten years down the line, we have the new Yamaha R15 v3.0 that features a complete redesign, but carries forward the same mantra of dynamics over outright performance. Here's the thing though. The game has moved on and gotten a lot more competitive. You now have the highly capable all-rounders in the form of KTMs, while Bajaj and TVS offer similar performance at more affordable price points. So, where does the new R15 v3.0 sit? And more importantly, does it manage to stay relevant?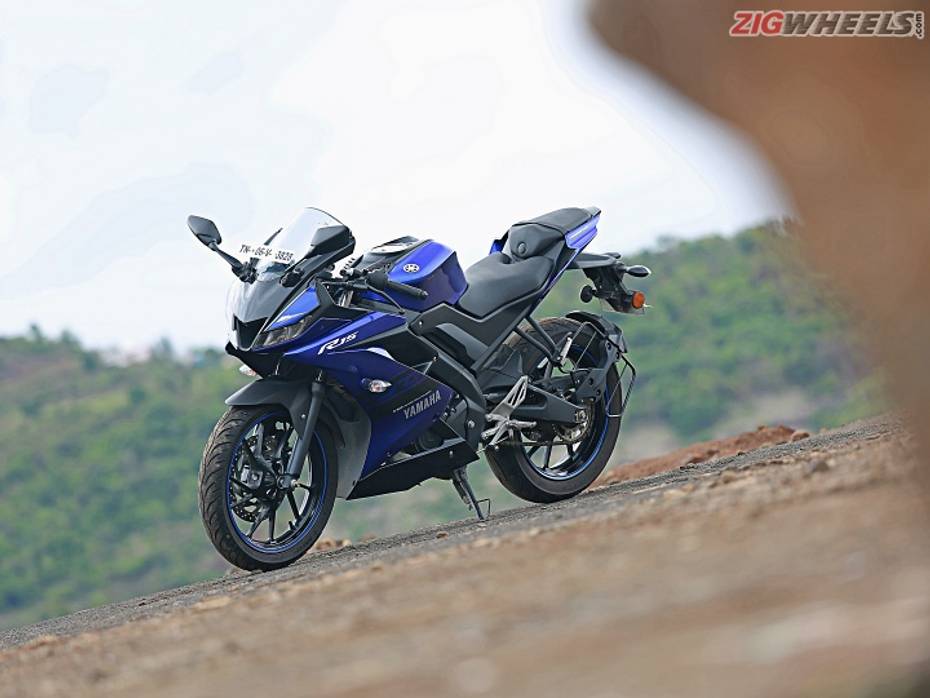 We did have a go at the new R15 v3.0 a couple of months ago at the MMRT race track (read first ride review here). As a track weapon, it impressed us, but the actual test lies in the real world, and that's where the bike needs to shine; in the city, on the highway, your nearby twisties, all while delivering a respectable fuel efficiency. Let's start with the city first.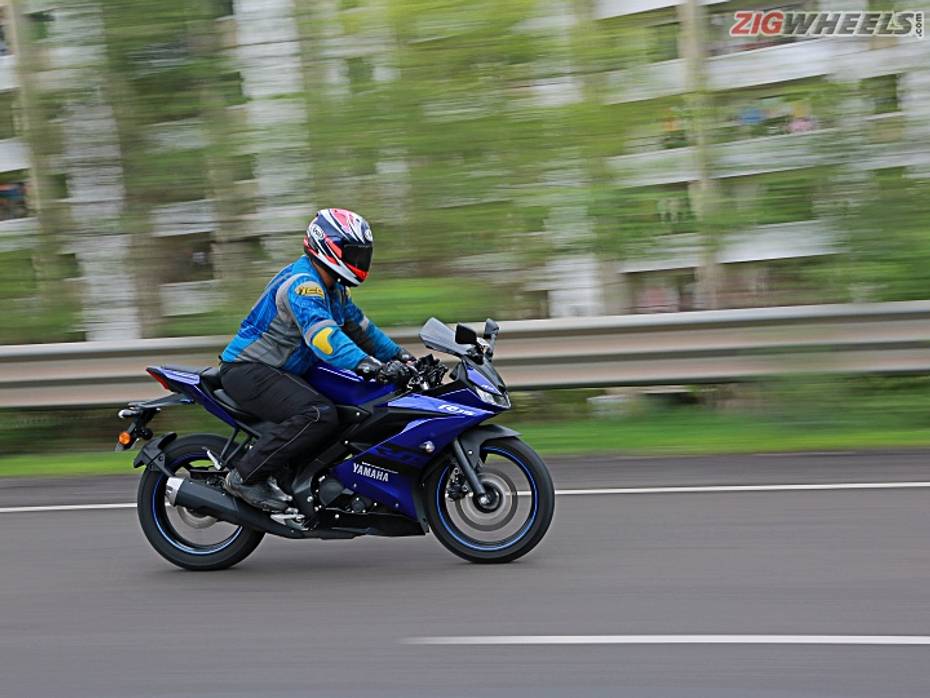 Traffic test:
The R15 has always had a singular focus. Performance. That leads to compromise in other aspects like ergonomics. Its sporty riding position comes courtesy an 815mm high rider seat (up by 15mm over the v2). Despite the taller seat, we did not have an issue placing both feet on the ground. Riding position has become more aggressive and while it worked well on the track, riding in the city for an extended period did leave a minor discomfort in our wrists and upper back. Other than the clip-ons, which now feel lower, the low-set footpegs are comfortable and the rest of the bike too didn't give us any reason to complain. You do need to be careful while taking U-turns though as the bars come pretty close to the fuel tank, and your hand getting too close to your knee during full lock does cause some issues. Especially on right hand U-turns, it's rather difficult to open the throttle as your wrist is resting on the tank at full lock.
The pillion seat is still quite tall and climbing aboard isn't the easiest task. Plus, the seat itself is quite small and firm, and making matters worse is the fact that there's nothing for the pillion to grab on to. Thankfully though, the rear footpegs aren't very high, so you don't sit too knees-up.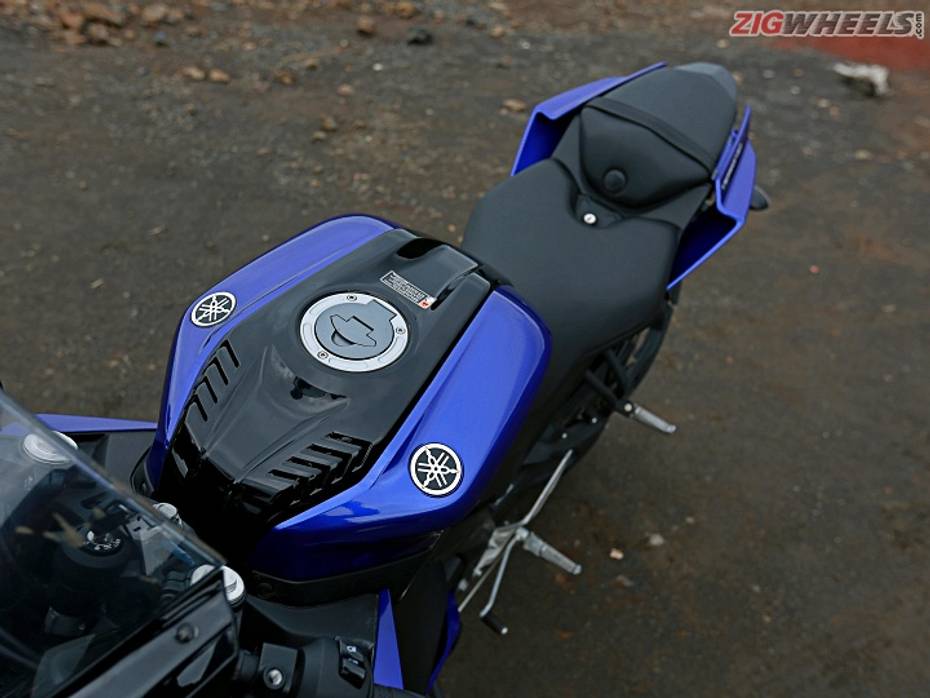 Get latest updates on
the automobile community
The rider and pillion ergonomics were the only real negatives we found during our city tests. The previous-gen R15 was a bit down on low-rev grunt. This new and slightly larger 155cc liquid-cooled four-valve motor, though, comes with more juice in the low range. While it still remains a high-revving engine, it comes with Variable Valve Actuation (VVA) that changes valve lift post 7400rpm for better top-end grunt. This allows engineers to run two valve timings: one for better low-speed grunt and one for better top-end. It runs a larger sprocket which further boosts in-gear acceleration times. In out tests, the R15 clocked 30-70kmph in third gear in 5.71 seconds. On the other hand, 40-80kmph in fourth gear was covered in 6.65 seconds. These figures are at par with other 200cc motorcycles we have tested.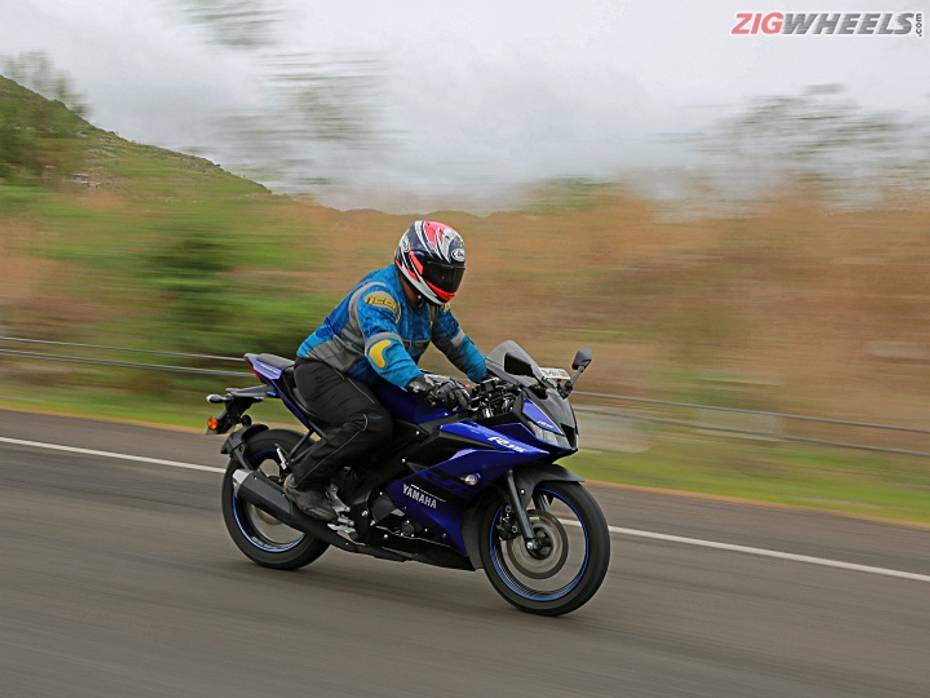 The six-speed gearbox features short gearing that helps the engine reach higher revs faster and also trot around the city in higher gears. In the city, the bike can pull from speeds as low as 20kmph in 4th gear, but what's more shocking is that in 6th gear, it can do the same from 35kmph. We were literally riding the bike in fourth, fifth and sixth gears the whole time in the city, shifting below that only while coming to a stop. So, in the process, we got fantastic fuel efficiency. In the city cycle, the Yamaha R15 v3.0 managed 48.75kmpl. That's better than most of the 160 and even 150cc bikes we have tested. The clutch lever feel is light and positive, thanks to the slipper clutch, and the gearbox too is smooth and precise as expected of a Japanese unit.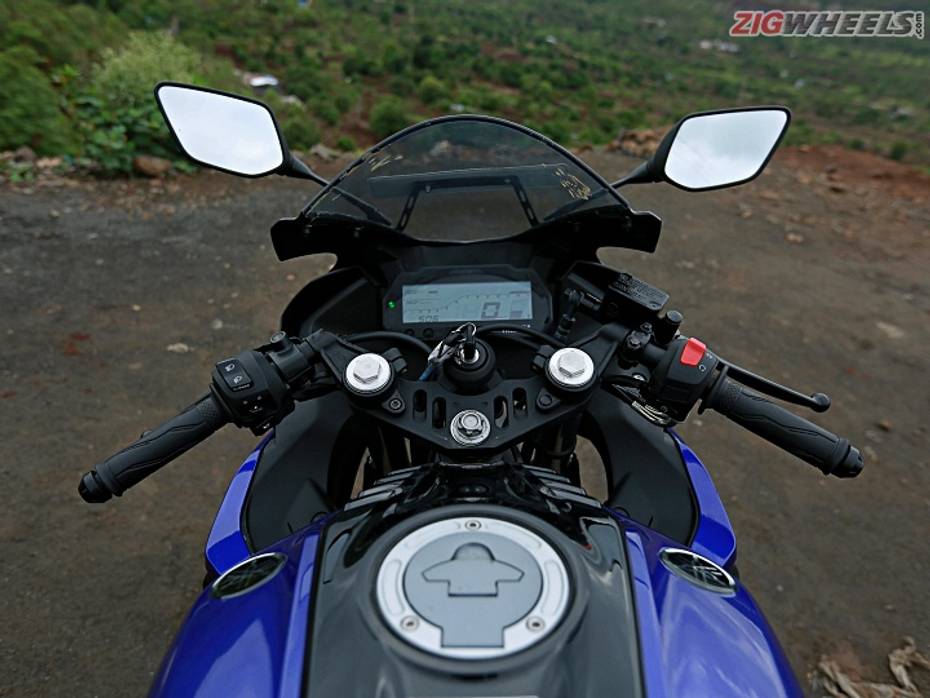 The lightweight nature and light front end make manoeuvring in city traffic an easy affair. The mirrors too offer good visibility. Now, you'd expect the liquid-cooled motor to heat up in extended city use but the Yamaha R15 v3.0 doesn't do that at all. Even after a couple of hours in traffic, all you feel is a bit warm around the knees. Overall, the R15 v3.0 is easy to ride fast in city conditions, just not for extended durations.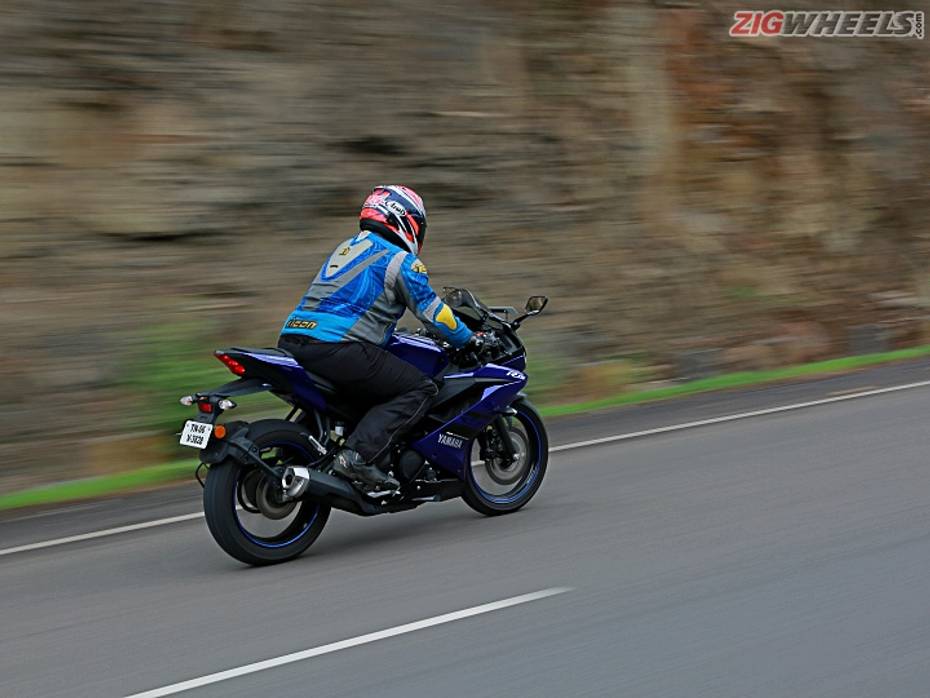 Highway manners?
While other 200s focus on low- to mid-range grunt, the Yamaha R15 v3.0 is designed for heady top-end power. It makes 19.3PS at 10,000rpm, up from 17Ps at 8500rpm and 15Nm of torque at 8500rpm. In our tests, the R15 v3.0 accelerated from 0-60kmph in 3.4 seconds and 0-100kmph in 11.42 seconds. That's faster than the TVS RTR 200 twins and the Pulsar NS 200! In fact, the 0-60kmph time is faster than even the Yamaha FZ 25, KTM 250 Duke and even the larger Versys-X 300. It's only in the run to 100kmph where this R15 starts to fall behind, but not by much.
On the highway, at speeds of around 85-90kmph, the R15 v3.0 returned a fuel economy of 47.92kmpl. This figure is better than other 200cc bikes we have tested and at par with the 160cc bikes.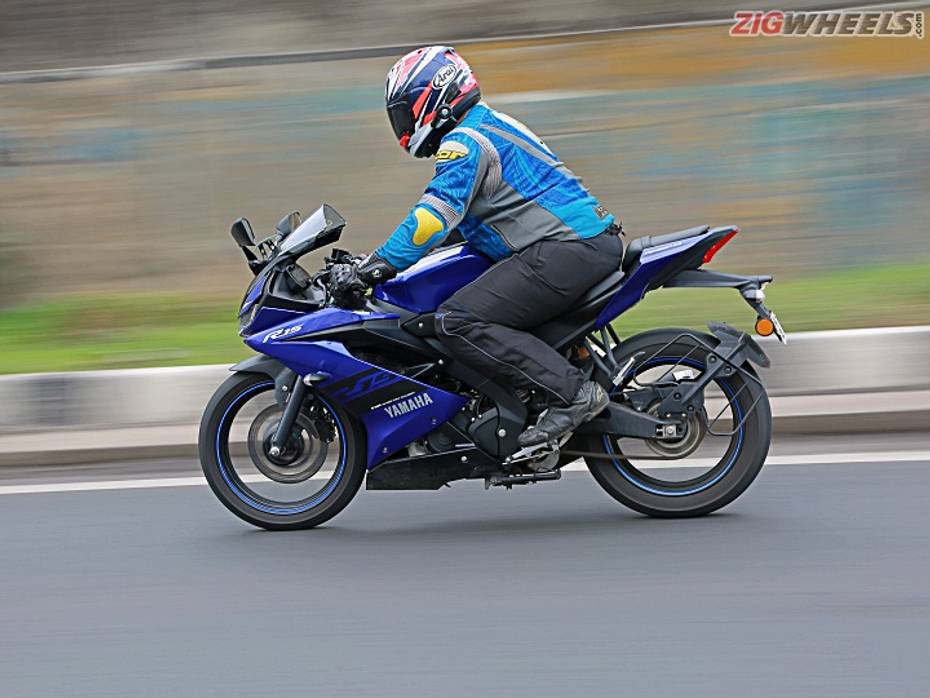 At speeds of around 100kmph in sixth gear, the R15 feels relaxed with the tachometer showing 7000rpm. There's, however, a buzz coming through the handlebars at around 5000rpm and again at around 8000rpm which can be a bother over long distances. But aside from those two points, refinement is pretty good for the most part. The fairing is large enough to tuck behind at speeds and the tank has a flatter top to rest your body against. While the low-set clip-ons have you stretching forward, straining your neck, the seat has enough space for you to find a comfortable spot to relieve some of the strain. Also, holding the throttle open for extended periods results in an unnatural position of the wrist and is painful after a while. Ultimately, the R15 v3.0, like its predecessors, has supersport ergonomics and takes some getting used to.
The front suspension features a softer setup which soaks up bad road surfaces well. The rear suspension seems to be a bit too reactive and bouncy over bumps and potholes. The R15 v3.0 does not glide over potholes, but it tackles them well, though the rear transmits some of the shocks to the rider.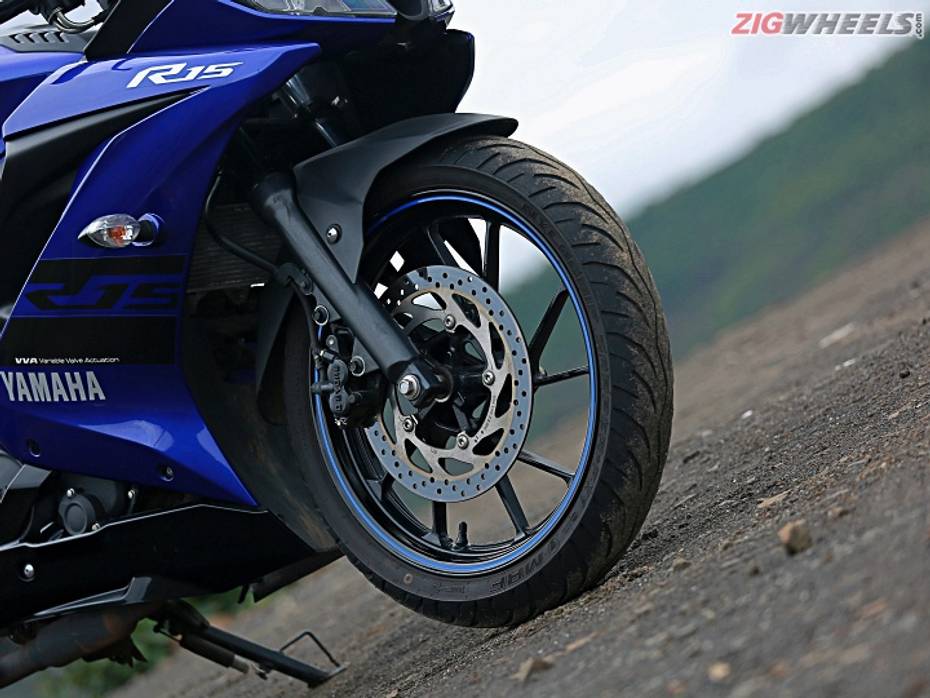 The soft front is also prone to diving under hard braking which makes the rear end light enough to elicit an unintentional stoppie. It's a good thing then that the front Bybre (Brakes by Brembo) unit consisting of 282mm front disc clamped to two-piston calipers and a rear 220mm disc provides good feedback for you to modulate the right amount of brake pressure required. Braking is adequate for most occasions, but could do with more bite. In our braking tests, the Yamaha R15 v3.0 came to a dead stop from 100kmph in 51.67 metres and from 80kmph in 34.15 metres. The numbers could have been better if we didn't have to modulate braking to prevent the rear wheel from lifting. The front brake has a sharp initial bite so you do have to be a bit careful while riding on wet or gravel surfaces. ABS would've helped a lot here and it's a shame Yamaha does not even offer it as an option despite the international-spec bike getting it.
Also Read: Yamaha Bikes To Get ABS In February 2018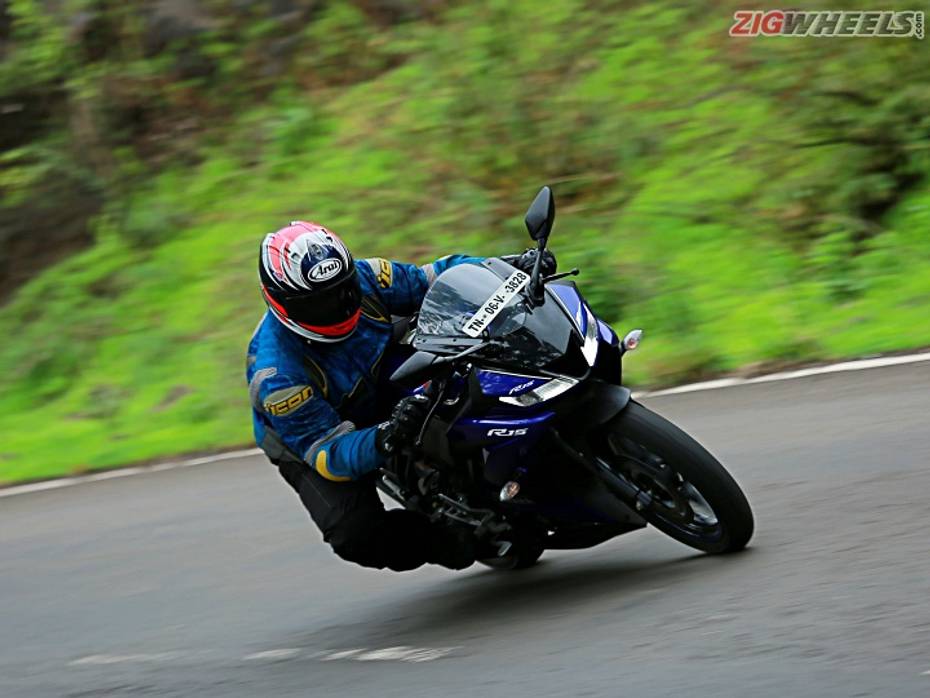 Dynamics?
The R15 was known for its dynamics and the new v3.0 does not disappoint either. It features a sharper rake and shorter trail which makes the front end sharper than before. Turn ins are quick and effortless and overall stability through smooth corners is excellent. The optional rear Metzeler Sportec M7 radial tyre offers fantastic grip in all conditions and is worth the premium. While the front MRF Zapper offers decent grip on smooth roads, it feels jiggly on mid-corner bumps. This trait is not very confidence inspiring. So, while the R15 v3.0 feels fantastic in smooth road conditions as demonstrated during our track test, it does disappoint a bit when shown an uneven twisty. This is one bike that desperately needs a front radial.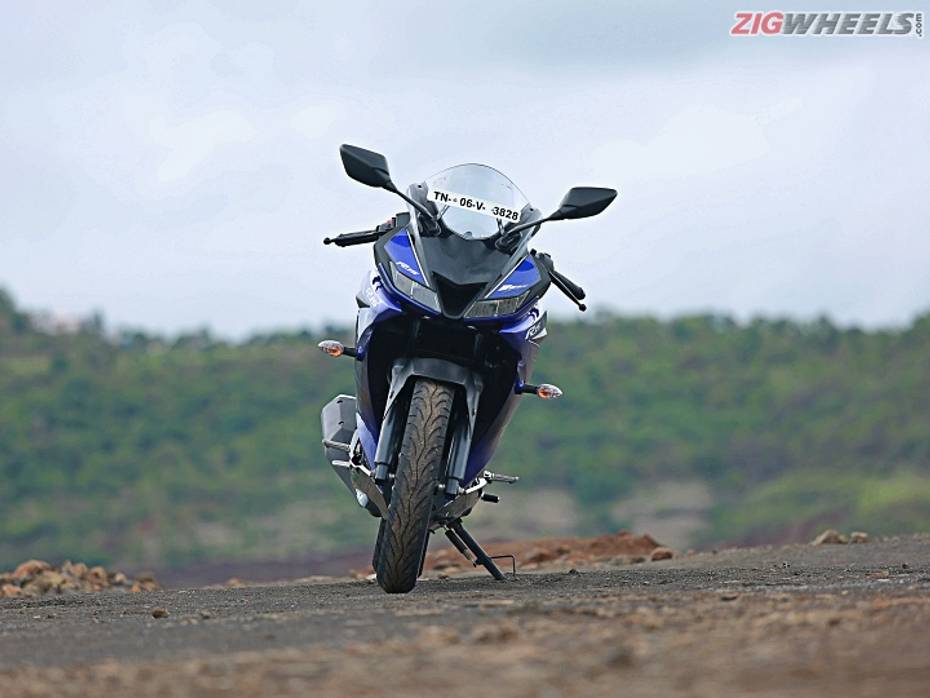 Thoughts
Ten years back, the Yamaha R15 was a revolution in a nation starved of accessible performance bikes. Cut to the present, is the R15 still a revolution in the face of the competition? The answer is no. The game has moved on and has gone farther and wider. You have the 200cc segment that may be down on features but offers similar performance, value and dynamics that should keep you satiated. With a slightly higher budget, you are looking at even better performance and dynamics, courtesy KTM. Ten years back, the R15 catered to a specific audience who valued dynamics over performance and the feel of a supersport on a budget. Ten years on, it has grown larger, more powerful with even better dynamics but the niche has become narrower.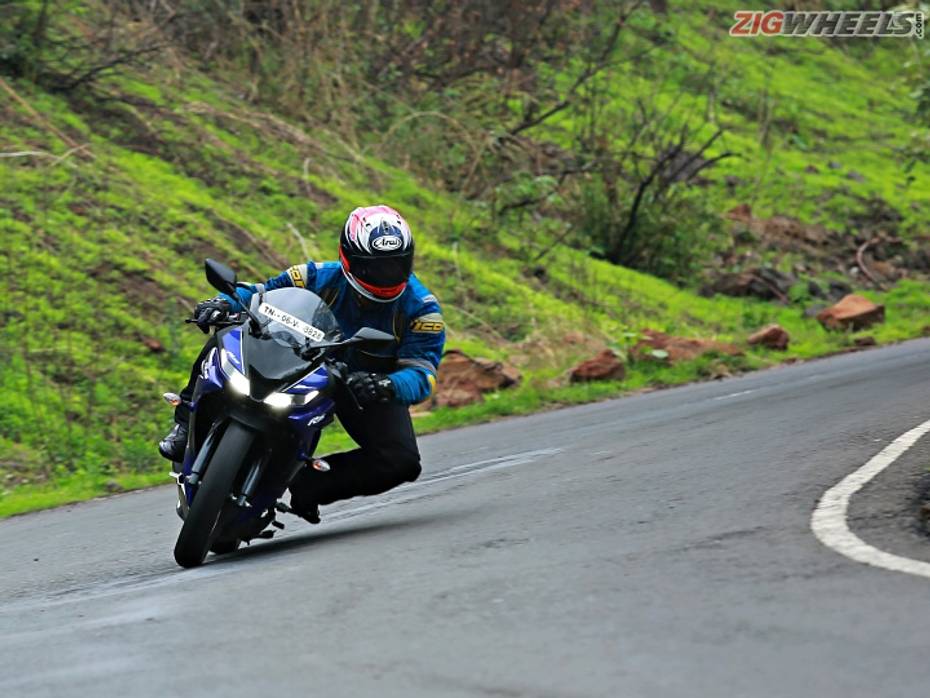 If you are looking for a dynamically competent bike that you'd like to hone your riding skills on, don't mind the committed riding position and feel that KTMs are too aggressive for you, the Yamaha R15 v 3.0 is the one to go for. Personally, we'd love to have a Yamaha R15 v3.0 in our garage. It's that good. But it's highly focussed nature means it can not be our primary everyday bike.
Yamaha R15S Video Review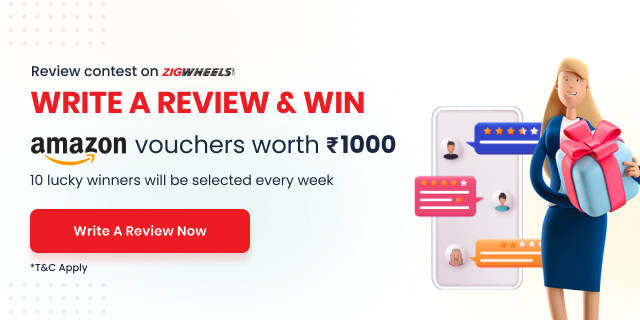 See what our community has to say!
NEW
India's largest automotive community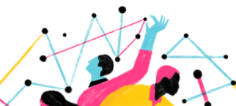 3 Other Things You Might Want To Do