Volkswagen Taigun First Drive Review: 10 Reasons Why It Lives Up To The Hype!
---
There is a lot of hype surrounding the arrival of the made in India Taigun! Does it live up to it though?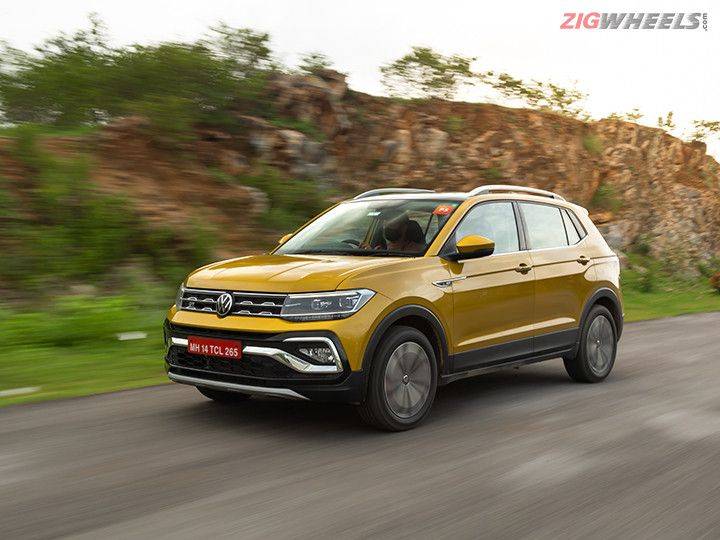 The last time there was this much anticipation around a Volkswagen launch in India was in 2010 with the Polo and Vento. Now 11 years later we have the Taigun, a VW designed in India, made in India, for India, so naturally there is a lot of hype surrounding the Taigun!
So the question is, does it live up to the hype? Here are ten reasons why it does and five why it doesn't.
Pros
1) Striking exterior

The Taigun looks unmistakably like a VW, especially from the front. The wide grille is flanked by the attractive all LED headlamps along with the squared off front edges of the bonnet helps the Taigun look quite butch and in-your-face. In profile, the strong shoulder line looks purposeful and the dual-tone 17-inch alloys look quite sporty.

But our favourite angle is the rear. It is dominated by a massive connected tail lamp unit which not only helps it stand out from the crowd, but it also makes the Taigun look wider than it is!
2) Premium touches on the inside

Overall, the dash design of the Taigun is uncluttered and smart. There are some elements that help it look premium too. The steering is beautifully finished and the leather feels of high quality. Even the plastic graining around the smart new VW logo on the steering boss looks rich. Then there is the square design pattern on the dash panel, a simple touch that goes a long way in lifting the overall ambience of the cabin.

At first, the automatic climate control system might come across as a bit fiddly to use because of the touch-sensitive buttons. But once you get used to it, you will realize they are actually quite easy to use. Frequently used functions like fan speed and temperature adjustment areas have a well defined ridge, because of which you don't have to take your eyes off the road to operate them.
3) Well loaded cabin

VW have never been known to give truckloads of features, but with the Taigun they have taken a step in the right direction! This top GT 1.5-litre variant comes with automatic headlamps, rain-sensing wipers, tilt and telescopic adjustment for the steering, push button engine start, a wireless charging pad and a lot more. You also get sporty red ambient lighting on the GT and cool white on the normal car.

Also on offer is the 8-inch digital instrumentation that can be controlled through the steering wheel buttons. There are loads of customisable options which makes it quite handy. But the screen resolution is not the best and if VW had given a Navigation display over here, it would have made the overall experience even sweeter.

The highlight of the features list, though, is the 10-inch infotainment system. It is the same system as the Kushaq's, and as a result it sets a segment benchmark. The high-resolution display looks premium and the graphics, fonts and touch response is top drawer. It also comes with handy features like wireless Android Auto and Apple CarPlay, and combined with the wireless charging pad you actually don't need to carry any phone charging cables in the Taigun.
4) Safety

Volkswagen has been stressing on how safe the Taigun is, and looking at the features list it seems to be true. You get ESP as standard from the base variant, and unlike in Kushaq you can get the top automatic variant with the six airbag option. Other than that, the GT line gets a tyre pressure loss warning, reverse camera with parking sensors and hill hold control. In the back seat all three passengers get adjustable headrests and three-point seat belts, and for your child's safety you get two ISOFIX child seat anchorages.
5) Comfortable seating for four

The front seats on the Taigun are really comfortable and you also get loads of adjustment. The steering adjusts for height as well as reach and combined with the long range of adjustment for the front seat makes finding an ideal driving position very easy. The rear seats on the Taigun are well contoured because of which you get great back and under thigh support which makes this car really comfortable even over long journeys. In terms of back seat space, you have more than enough knee room, but the headroom, by SUV standards, is on the lower side. However, it is just about enough even for tall people. Overall for four adults, the Taigun proves to be very comfortable.
6) Quite practical

The Taigun comes across as practical too. Up front, you get two cup holders with rubberised bottom to help keep your drinks in place, big front door pockets, a storage space under the centre armrest, a decently sized cooled glovebox and a centre console cubby which houses the wireless charging pad. Rear passengers get seat back pockets, centre armrest with two cup holders and big door pockets.

On paper, the boot space on the Taigun may not be class leading, but in reality it is quite well shaped and deep, so you can carry quite a bit of luggage in here. You also get 60:40 split folding rear seats, but unfortunately once you fold them you have a massive ridge because of which sliding heavy bags up front can be quite taxing.
7) Punchy petrol engines

The Taigun comes with two petrol engine options. The base is a 1-litre turbocharged engine which makes a healthy 115PS of power and 178Nm of torque and is either mated to a 6-speed manual or a 6-speed torque converter automatic transmission. In the GT line you get the bigger 1.5-litre four-cylinder turbocharged motor that makes a class-leading 150PS and 250Nm. It is a high-tech unit too, and features cylinder deactivation tech which basically shuts down two cylinders while cruising on highways to aid fuel efficiency. This engine comes with either a 6-speed manual or a 7-speed dual clutch automatic transmission.
8) Easy to drive

Let's start with the 1.5-litre manual. At first the clutch does feel a bit on the heavier side which can prove to be an issue especially in stop-and-go traffic. On the positive side, the 1.5 motor has loads of torque from as low as 1200rpm, because of which you don't have to shift a lot to make quick progress. As a result, despite the slightly heavy clutch, the manual transmission works really well for city commutes . Even out on the highway, the Taigun cruises nicely. This is also thanks to the tall sixth gear, as the engine is kept at a comfortable rpm even at triple-digit speeds. Even when you want to make a quick overtake, you don't necessarily have to downshift. All you need to do is flex your right foot and use the abundance of torque on offer.

Now let's talk about the automatic transmission. On this test we have also driven the 7-speed dual-clutch automatic with the 1.5-litre turbo-petrol engine. In the city, this engine and gearbox combo feels ideal because the shifts are smooth and jerk free. Thanks to the torquey motor, this gearbox doesn't really have to work that hard as shifts are kept to a minimum. Even when it has to work, it does a wonderful job. It upshifts and downshifts quickly, as a result of which you are never left wanting for more power. Out on the highway too, this automatic gearbox finds the right gear at the right time and because it is a quick shifting unit, executing quick overtakes is easy too. You also get paddle shifters to change gears manually if you want to.
9) Great ride quality

The ride quality on the Taigun is actually quite good. It does feel a bit firm especially at low speeds and it doesn't seem to have the rough road ability of the Kushaq. So you do have to slow down a bit more in the rough stuff. But does it feel uncomfortable? No it doesn't! The suspension, for instance, works silently, and save for some body movement at low speeds, it proves to be comfortable enough. Out on the highway, however, this car really shines. It feels stable and even over uneven surfaces there is minimal body movement. This makes the Taigun a great highway cruiser.
10) Fun to drive

Considering this car wears a GT badge, it should be fun to drive and it is! In corners, the Taigun doesn't feel like an SUV, but rather like a hunkered-down hatchback in the way it changes direction. It feels willing, agile and so much fun around corners. Then there's the engine, it's got so much torque and power you can shoot out of the corners with a wide grin on your face. This motor also revs quite well, but it doesn't really enjoy being near the red line as it sounds quite strained.
Cons
1) Looks like a jacked-up hatchback than a SUV

The Taigun has the longest wheelbase in its class. This helps with the interior space, but when you look at the dimensions of this car as compared to its competition, it is quite a bit smaller. This becomes even more apparent when you look at it in profile, where the lack of height makes it look more like a jacked-up hatchback than an SUV.
2) Strictly a four seater

Another side effect of being smaller is the lack of cabin width, especially at the back. The combination of the heavily contoured rear bench and lack of shoulder room results in a car that is strictly a four seater. You can squeeze in three people in the back, but all of them will feel uncomfortable even over short trips. Up front, too, the Taigun doesn't give you the sense of width offered by its Korean rivals.
3) Iffy quality

There will be a lot of current Polo GT owners looking to upgrade to the Taigun but will it feel like an upgrade? It surely does in terms of cabin design, and even the overall quality seems consistent enough but there are some bits that will disappoint them. For example, the lock and unlock switch doesn't feel of high quality and even the power window buttons don't feel as tactile as the Polo's. Existing Polo owners will also miss out on one touch up and down function for all four windows on the Taigun. You do get a reversing camera, but the feed quality is not good as it looks pixelated and grainy. Then there is the roof lining which, just like in the Kushaq, feels loose and quite cheap, especially in the sunroof variant!.
4) Little confusing trim levels

Considering the GT line is going to be the most expensive variant of the Taigun you can buy, you would expect it to have more features as compared to the normal variant like maybe a 360-degree camera or a heads-up display or a powered driver seat, but it doesn't get any of those. In fact, it also misses out as compared to the normal variant on leatherette upholstery, seat ventilation and a subwoofer.
5) No diesel

The Taigun's 1.5-litre TSi motor gets cylinder deactivation which basically switches off two of the four cylinders while cruising or when the engine is not under load to save on fuel. But like with most turbo petrols, you'll need to work this engine a little hard, and the fuel economy will drop drastically. This is where you will really miss out on the option of having a frugal diesel-engined option.
Verdict

So does the Taigun live up to the hype? Well, existing GT TSi owners might grumble that the Taigun isn't stepping up in terms of fit and finish, and although they will be delighted with all the kneeroom on offer, rear seat width is still an issue as fitting three people in the back will be a squeeze. But if you look past that this, the Volkswagen delivers, and how!

It has a good amount of features, safety feature wise too it feels sorted right from the base variant. The ride is comfortable enough and more importantly is fun to drive! Actually scratch that, this SUV drives so well that it deserves to wear the GT badge more than the Polo ever did.
Volkswagen Taigun Video Review
More on Volkswagen Taigun

Rs. 10.54 Lakh Onwards
Ex-showroom, Delhi
See what our community has to say!
NEW
India's largest automotive community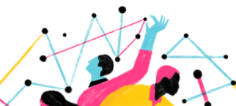 4 Offers Available