2018 Lexus ES 300h: First Drive Review
---
Is the new Lexus ES good enough to not depend on its badge?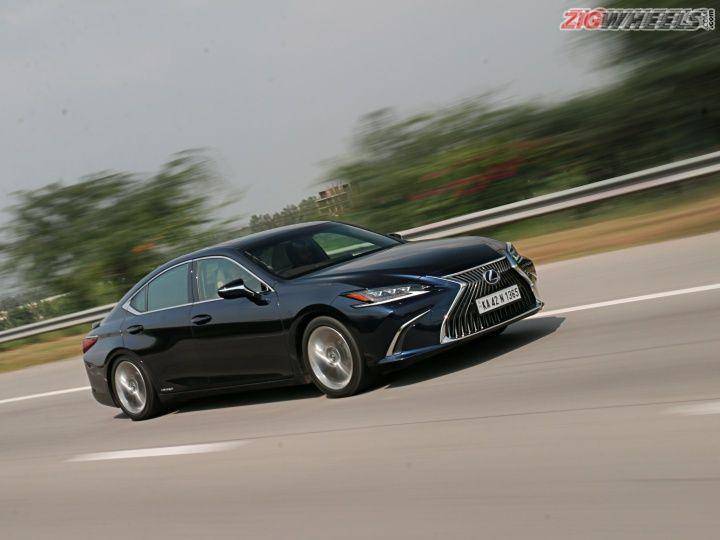 The old Lexus ES was a very likeable car. It was well built, very comfortable on the inside and quite calming to drive. But that price tag of nearly Rs 60 lakh (ex-showroom) was more than just a bit much to digest. Now though, we've got a brand new model. It's based on the new GA-K architecture (Lexus speak for their version of Toyota's TNGA), looks properly distinctive, is more advanced and unlike its predecessor, comes to us not at the end of its life cycle but mere months after the global reveal. But there's only one question to be answered here. Would we recommend buying this car, if it didn't have the Lexus badge and the ownership experience that comes with it?
Sharp Thrills

Your head might have the answer to that question in seconds. After all, it looks like a baby LS. Edgy, pretty and unconventional. But most importantly, it's refreshing. Not just in comparison to the old ES but the current crop of Euro luxury sedans, all of which look a bit business-like.
And it's very smart too. It looks sweet enough to make your son or daughter tug at your pinky and wail until you buy it. But at the same time, not so edgy that it comes across as a midlife crisis mobile.

The sense of grandeur expands not just with the radical styling but also the literal expansion of the car. It's now longer (+65mm), wider (+45mm) and has a bigger wheelbase (+50mm) than the one before, while sitting ever so slightly lower in height (-5mm) to make the stance sportier.

Of course, in the luxury biz your headlights must have a prefix otherwise they may as well be candles, right? You've heard of matrix and laser lights but the Lexus ES gets something called "3 eye" bi- beam LED headlights.
The ES also gets cornering lamps and an LED tail lights that tuck in towards the number plate, adding a touch of the RC-F to the rear. No way we can ignore those 18 inch alloys. Their design almost mimics that of the hand folded pleats we saw in the Lexus LS. And the LS connection isn't just on the outside.
Paradigm Shift

If you thought the outside was like the LS, the inside really takes the cake. You get the same design for the motorized steering wheel, the same frankenstein-eseque drive mode and traction control dials, a 7-inch TFT instrument cluster instead of analogue dials and even a more size-appropriate 12.3 inch infotainment display. You finally get that sense of wow that was missing before.
What stands out most is the attention to detail. It feels so much richer than before with that solid thud when you shut the door, the choice of smooth semi-aniline leather upholstery and even the seat design is intelligent.

The inner base is soft but the sides are firmer, giving you a good balance of comfort and support. Not only do you get powered front seats with 3 memory settings, the driver gets the added convenience of a seat base that's extendable. In the true spirit of Omotenashi (Japanese for hospitality), switching off the car sends the driver's seat all the way back and raises the steering to make egress easier. The driver also gets a detailed heads up display, complete with turn-by-turn navigation prompts, the parking sensor display, drive information and more.
Front row space is generous as well but one place where it really falls short is headroom. It does seem like the sunroof takes up some valuable headspace. The maximum front headroom (915mm) here is the minimum headroom of the 5-Series. So not the most tall people-friendly place to be.

However, what really works in its favour are some touches that are deliberately simple. The air con and seats ventilation, for example, are controlled by proper buttons and toggles. You don't have to run through the infotainment screen to operate them, nor are they jumbled up in a sea of other controls. And this is important because someone with Lexus money is probably middle-aged and someone who values functionality over just brazen fanciness.

Which is where a little problem comes in. The infotainment system still isn't touch sensitive. Given time, you can adapt to the mouse pad controller and get accustomed to using it at a standstill. But on the move, it just doesn't feel as convenient to operate as i-Drive or even COMAND. The resolution is epic and there's zero lag, but the usability is still a bit iffy. Not to mention, no Android Auto or Apple Carplay. But it does get Miracast and a DVD player.
Overall, there's no two ways about it. The new Lexus ES does feel like a near 70 lakh Rupee car should. But whether it deserves that price in India won't be decided in the front row, will it?
Sure To Chauffeur?

Yes, it's a low slung car and quite low to get into as well. Once in, though, there's endless control to help yourself get cozy. Adjust the front passenger seat from behind using the Skoda Superb-esque boss button and adjust your backrest angle by up to 8-degrees to settle in. Top it off with the privacy of sunblinds to the sides (including separate quarter glass blinds) and a motorized rear windshield blind.
With 665mm-900mm of knee room, the 2018 ES isn't E-Class LWB levels of palatial in terms of space but it is, in fact, marginally better than the BMW 5-Series. Push the front seat all the way ahead and a 6'5"er can sit cross-legged.

Seat support is well thought of too, and the line of vision is exactly where you'd want it. From the rear seat, the infotainment screen sits perfectly in view making it easier to control via the armrest switches. It's almost like the screen's a TV and you're on the living room sofa lounging.
But here too, all isn't perfect. Unlike the front seats, the rear bench is only heated, not cooled. That, apparently, is not even available as an option. And while the floor hump is actually small, the armrest console doesn't sit flush with the backrest once folded. So a third person is quite unwelcome.

For convenience of the four aboard, there is 3-zone climate control, the temperature again controlled from the rear armrest. The ES also features a more basic version of the LS' Climate Concierge. Essentially, it detects which seats are occupied and focuses the cooling on those seats. It even accounts for the direction of sunlight and can direct the cool wind closer to a heat source automatically.

But the piece de resistance is that Mark Levinson sound system. The 17-speaker system is simply bonkers. Even the wattage has more than doubled from the old ES, to 1800W. In fact, at the media dinner the night before the drive, the ES 300h was the sound system for the event. A job it did very effectively!
Just binge listen to some Clapton and nod off on your daily commute. And nod off you can, because of one big factor.
Magic (Enough) Carpet

Full disclosure, we drove on the well-paved roads of Noida and the Yamuna Expressway. So our drive isn't indicative of most Indian roads.
But the experience was a really pleasant one. On smooth roads, the ES simply glides ahead and can get you sleeping in minutes. At most, there is a little side to side movement over minor undulations, but it settles immediately.

Over rough patches, you can feel the surface as it sends a little rumbling through the floor board but you aren't crashing through most bumps or potholes. With nearly 93 per cent of the floorpan loaded with sound insulation sheets, there's only a hint of road noise that creeps through, particularly on concrete roads like the Yamuna Expressway. And even then, the reason you pick up on that is because the engine is so silent when you light foot it, that you focus more on ambient noises.

What's also appreciable is the high speed ride, albeit with a little catch. Undulations at triple digit speeds do see the cabin experience some vertical bobbing but the ride does stabilize quickly. However, the ride isn't Euro-car flat. Over continuously uneven roads, you do wish for better damping and it does feel a touch too soft while cruising.
So just because it's comfy, is it boring? Well, it shouldn't be.
Why's That?

The ES 300h comes powered by a 2.5-litre, 4-cylinder petrol engine that works in conjunction with an electric motor. Together they produce around 217PS, while the peak torques are rated at 221Nm and 202Nm for the petrol engine and EV motor respectively.
What's intriguing is Lexus's own press release says "The GA-K platform gave the designers flexibility to create a vehicle that's as visibly striking as it is enjoyable to drive. Its lower stance and proportions reflect its performance capabilities."

This often lands up being marketing fluff, but in practice, the statement does hold up to a large extent. For one, pinning the throttle does give you the response you expect. Not in a way you'd deem exciting, but punchy enough to make hybrid cynics pipe right down. Low or high speeds, even with a full passenger load, the ES 300h darts ahead quickly enough to leave nothing to planning, even while accelerating from 120kmph. The claimed 0-100kmph time of 8.9 seconds trails the sub-7 second BMW 5-Series and Jaguar XFs of the segment but in use, the ES never feels slow.
Heavy footing it does get the engine revving but the NVH is still well controlled enough to keep the drama in check. The 6-step CVT is actually quite quick to get the power down and while you do get paddle-shifters, really, just modulating the throttle is enough.

One surprise was the steering. Light as it is in the city, it's brow raisingly quick through corners. It's also very well-weighted at speed and filtering through high speed traffic is good fun. On the flip side, high speed braking could've been a bit sharper. North of 100kmph, you do have to be generous with brake pedal inputs when some philistine in a tempo decides to explore the overtaking lane with no indication of intent.

But once you decide to take things easy, it changes character in seconds. Go light on the throttle and it builds speed nice and easy. Any hybrid activity is still seamless and it becomes a calm cruiser. Lift off from a dead stop with a light foot and it'll stay in EV mode for about 1-2 kilometers, making progress while staying dead silent.
Once again you can enjoy the comfy ride and just take it easy. Even in Eco mode, the ES 300h doesn't feel like it's lacking for performance. Commute in city traffic or engage cruise control and enjoy a nice long drive and come out the other end relaxed. With a claimed efficiency of 22.37kmpl, it's also (on paper) the most efficient petrol car in the segment.
Sensibilities

Should the family want to go for a road trip, the ES 300h does offer a generous 454L boot. Since the hybrid nickel metal hydride battery now sits under the rear seat, there's more room for luggage. Not to mention, a full-sized spare tyre placed under the boot floor. Also, the powered boot can be opened with a kick sensor for hands free convenience.
The safety package is top-notch too, with standard kit including 10 airbags, ABS with EBD, vehicle stability control, front and rear parking sensors and tyre pressure monitoring. No surround view camera, unfortunately, but the rear camera display is clear and it gets dynamic guidelines too.
Badge Deal No More?

The new Lexus ES takes the game ahead by more than a generation's leap. It feels more luxurious, there's more attention to detail and in a sea of stiff upper lip German cars, it stands out as something with an attitude. Sure, it's no out and out enthusiast pleaser, but can be quite engaging to drive when you push it -- and is tame and relaxed as you'd want a green car to be, when you don't.
For now, it even comes with exclusivity of not just being a Lexus but also being a hybrid. All in all, at Rs 59.13 lakh (ex-showroom) the new generation ES is indeed so well packaged that the Lexus badge is now a bonus, not a justification to buy it.
More on Lexus ES

Rs. 56.55 Lakh Onwards
Ex-showroom, Delhi
See what our community has to say!
NEW
India's largest automotive community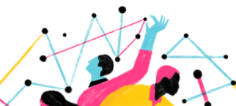 4 Offers Available