Zero SR/F Electric Motorcycle To Compete In 2019 Pikes Peak Hill Climb
May 29, 2019
Views : 1790
---
It will compete in the Heavyweight class against the BMW S1000R, Aprilia Tuono V4 1100 and stripped-down Ducati V4
The electric streetfighter will race at Pikes Peak on June 30.
In stock form, the Zero SR/F makes 110PS and 190Nm.
AMA racer Cory West will also be making his debut on Pikes Peak, piloting the SR/F.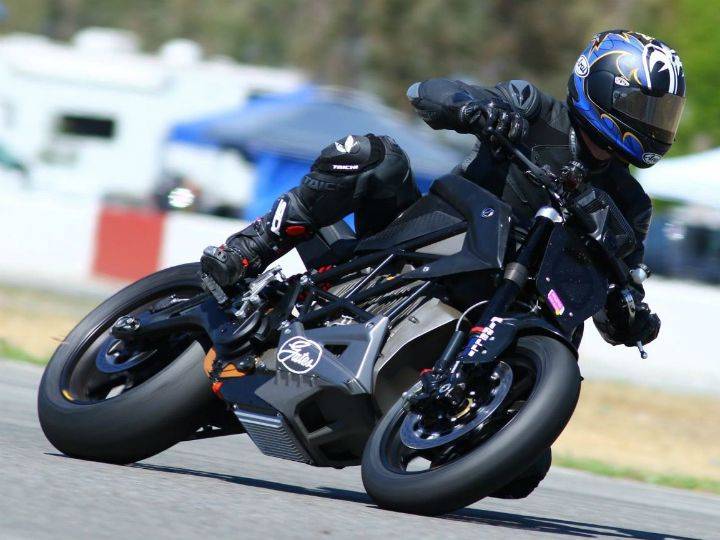 Zero Motorcycles had pulled the wraps off its new and powerful electric streetfighter, the SR/F, In February this year. Just before the bike goes on sale next month, it will compete in the iconic Pikes Peak Hill Climb event on June 30. The 'Race To The Clouds' event will see AMA racer Cory West piloting the Zero SR/F to the top. Like the electric motorcycle, it is also Cory's first Pikes Peak outing. To know more about the Zero SR/F, click here.

Pikes Peak, which is held in Colorado, is one of America's oldest racing event. In its 103rd year, this hill climb event will see competitors race 20 kilometres to the 14,110 feet peak. The competitors not only have to tackle a climb of 4,720 feet but also 156 bends and turns of varying degrees and cambers.

The Zero SR/F will enter the Pikes Peak hill climb in the heavyweight class where it will faceoff with er... heavyweight streetfighters like the BMW S1000R, Aprilia Tuono V4 1100 and possibly the Ducati Streetfighter V4, the upcoming stripped-down Panigale-derived naked. All three of these petrol powered bikes make power (or claim to make) in excess of 160PS. The Zero SR/F, meanwhile, develops 110PS and 190Nm of torque, so it does have a power deficit over the competition.

However, these IC-engine bikes need two ingredients to make power: fuel and air. As they reach the top, the high altitude has thinner air leading to a lack of oxygen, leading to a power drop. An electric motor does not have that problem and here's where the Zero SR/F will have an advantage over these bikes. In fact, the current record for the fastest car for Pikes Peak is held by Volkswagen I.D. R electric race car (7:57.148 minutes). It's a strong possibility that Zero was inspired by this and are looking to disrupt the two-wheeled competition space as well. Will they be able to do it? We will find that out on June 30.
Image courtesy: Electrek.com
Add Your Comments