Yamaha Recalls 13,348 Units Of The FZ 25 And Fazer 25
by Gaurav
Nov 14, 2019
Views : 33408
---
An issue related to the engine head cover bolt has been cited as the reason behind the recall
The recall affects 12,620 units of the FZ 25 and 728 units of the Fazer 25.
Yamaha says it will contact the owners of the affected bikes individually.
The repairs will be carried out at Yamaha's dealerships free of charge.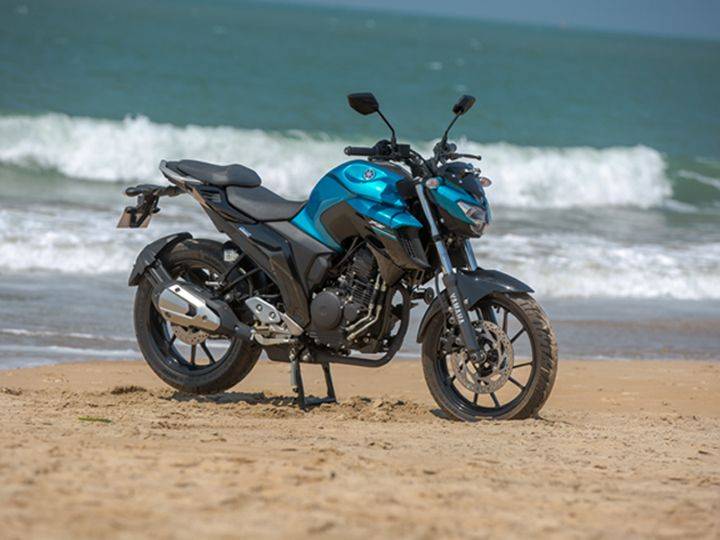 As a precautionary measure, Japanese manufacturer Yamaha has issued a recall for the FZ 25 and Fazer 25 in India. The voluntary recall has been announced to resolve issues related to the engine head cover bolt coming loose. According to the company, 13,348 units (12,620 FZ 25 and 728 units of the Fazer 25) have been affected. Owners will be contacted individually and repairs will be carried out free of cost at Yamaha's authorised dealerships.

To give you a gist of the problem, the issue lies in the cam cover of the engine head, where the gasket and o-ring have to be replaced with new bolts and sealed with an adhesive called Loctite. If these bolts happen to come loose and fall into the engine while running, it could cause engine seizure. So if we were you, we'd take the bike to the nearest Yamaha authorised service centre as soon as possible. The entire procedure doesn't take more than 10-20 minutes.
On a slightly different note, Yamaha will be launching the BS6-compliant R15 V3.0 and Fascino next month. You can read all about it here.
Here's the official press release from the manufacturer.
Press Release:
India Yamaha Motor Pvt. Ltd. – Press statement

India Yamaha Motor Pvt. Ltd. is committed to the highest quality and safety standards of products. In line with this commitment, IYM has announced a Precautionary Recall of Yamaha FZ 25 and Yamaha Fazer 25 in India with immediate effect.
This voluntary recall is being undertaken to address an issue related to "Head Cover Bolt loosening" in 13,348 units of motorcycles [12,620 units of FZ 25 and 728 units of Fazer 25] manufactured from June 2018. The affected motorcycles will be repaired free of cost at any of the Yamaha authorized dealers and the owners will be contacted individually.
Yamaha is working closely with the dealer partners to ensure the repair experience is as convenient and efficient as possible.
Yamaha FZ 25 Video Review
Add Your Comments
View all comments