Tokyo Motor Show 2017: Lexus LS+ Doesn't Want You To Drive
---
Future too soon?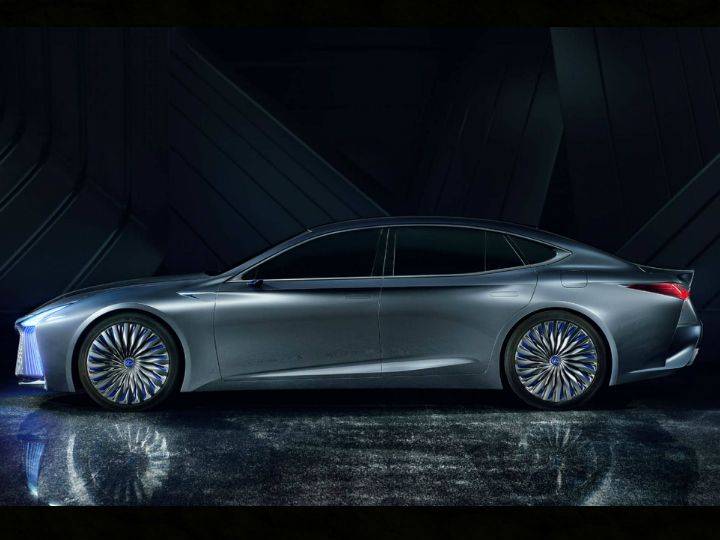 Lexus wants its cars to partially, or fully, drive themselves by 2020. Giving us a glimpse of this future the carmaker has unveiled the LS+ Concept at the ongoing 45th Tokyo Motor Show 2017. This model even showcases the "Urban Teammate" technologies, which will allow the car to drive itself on regular roads. Also, Lexus aims to make the entire travel, from the entry ramp to the exit ramp on the highways, fully autonomous. Based on the LS, this will become the new flagship of the Lexus sedan range. Lexus aims for the application of these technologies in the first half of 2020.

In a bid to achieve a world free of traffic casualties, the LS+ concept gets a lot of features from the Integrated Safety Management Concept systems. On motor-vehicle-only roadways, the "Highway Teammate" technology will allow the LS to automatically merge into traffic, change lanes and even drive on its own. It will also keep the vehicle in its lane and maintain vehicle-to-vehicle distance. All of this via appropriate recognition, judgment and operation by onboard systems in response to actual traffic conditions.

The LS+ also gets an AI system which can communicate with a data centre to update its systems' software, allowing new functions to be added. It even adapts from a big data centre information of the surrounding places to ensures a high level of automated driving. The AI can even learn and grow according to the users to further become a companion.

There is no denying that the LS+ looks intimidating. It takes the LS and adds the future flavour on it with next-generation design based on Lexus' L-finesse design philosophy. The massive front grille gets blue elements on the sides, the headlamps are partly laser-lit, rear combination lamps are LED and connected, and it has cameras for side mirrors.
With such intimidating looks and loaded tech, and autonomous driving, the future of Lexus sure looks tempting.
See what our community has to say!
NEW
India's largest automotive community