Hurray! The Nissan 400Z Will Soon Be A Reality
May 29, 2020
Views : 1343
---
The upcoming sports car was teased by Nissan in a new video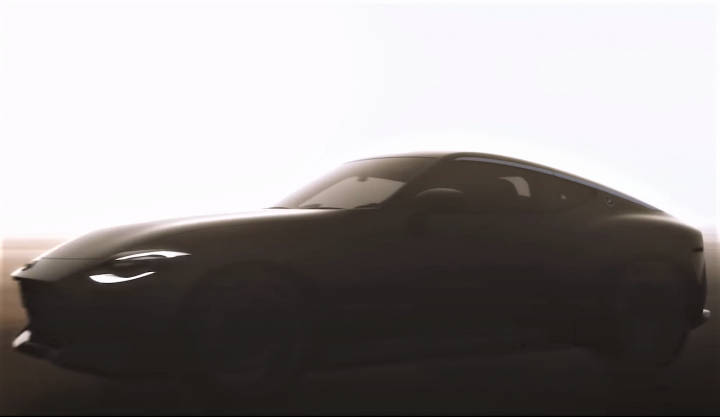 Nissan's latest Z sports car reminds us of some hero cars from the past.
Likely to be called the 400Z, the new model will succeed the ageing 370Z.
The sportscar is expected to borrow a twin-turbo 3.0-litre V6 from the Infiniti Q60.
This engine develops 400PS and 475Nm of twist.
The Nissan 400Z is expected to debut in 2021.
Back in the day, Nissan was a force to reckon with in the sportscar segment with iconic nameplates such as the GT-R, Silvia, the 300ZX and a slew of Zed cars such as the 240Z, 350Z and the 370Z. Although the 370Z and the R35 GT-R are still on sale, both cars are more than a decade old and starting to show their age. Nissan knows this and that is why it has been secretly developing a successor to the 370Z, which is most likely to be called the 400Z. The upcoming sports car has been teased for the first time and here's what all the fuss is about.

Better late than never, right? The teaser in question is a video which shows the silhouette of the 400Z. In all honesty, the new sportscar reminds us of the legendary 240Z and harks back to the glorious days of fast and exciting Nissans. This is not a bad thing as the 240Z, 260Z and 280Z are some of the most beautiful cars to come out of Japan, joining the ranks of other steeds such as the Toyota 2000GT.

The long hood followed by a short cabin that sweeps on to a stubby boot is in line with the 240Z. Is Nissan taking inspiration from its older models? Various reports online suggest so, as the front end of the car and the overall silhouette seem to be borrowed from the 240Z while the rear end is said to be inspired by the 300ZX.
Under this silhouette will most likely be a 3.0-litre twin-turbo V6 engine that develops 400PS and 475Nm of twist. This engine is already offered in the Infiniti Q60 and is expected to be paired up with a 7-speed automatic and wait for it, a 6-speed manual gearbox! Wait, there's even better news. Nismo, Nissan's skunkworks department, could also be working on a special version which is rumoured to produce around 480PS of power.

The 400Z will directly be aimed at BMW M2 Competition, Porsche Cayman, Toyota Supra, and the Alpine A110. These are cars which are equally good and well received. The 400Z has quite a task at hand but from what we know so far, the Nissan might ruffle some feathers with the new car. We expect Nissan to reveal the 400Z sometime in 2021 with global sales expected to commence in 2022.
Add Your Comments