MotoGP Austrian GP 2020 Winners And Losers
---
On paper a 'predictable' result but anything but in reality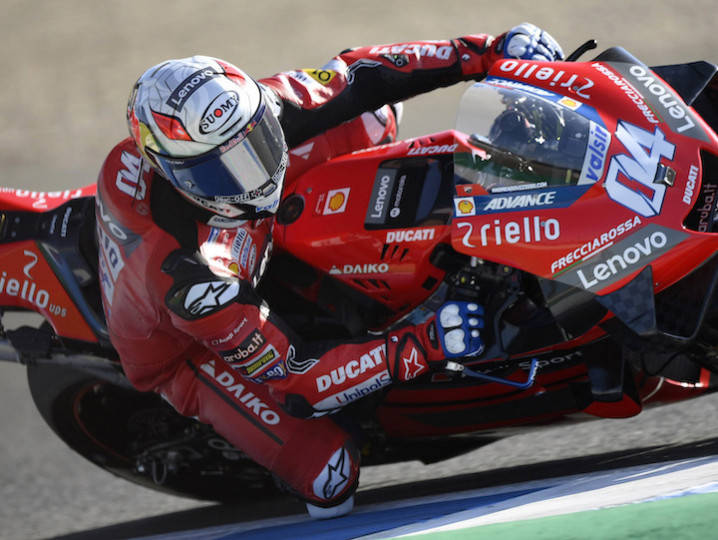 Based on conventional wisdom, Ducati has the bike to beat at the Red Bull Ring. The circuit is all straights and tight corners, demanding acceleration and top speed and good braking performance. The Italian manufacturer has won every edition of the Austrian Grand Prix since it made its comeback to the MotoGP calendar in 2016. Andrea Dovizioso made it five wins in a row, but it was anything but a foregone conclusion. And a horrific crash almost made the race a disastrous one.
Winners

Andrea Dovizioso - Winning a race after deciding to part ways with your employer at the end of the season? It could be the script of a cliched movie but it is the reality after Dovizioso won the Austrian Grand Prix after a calm and collected ride. 'Desmo Dovi' and the works Ducati team have failed to agree on a contract extension beyond 2020. With 14 wins for the Italian manufacturer since 2016, Ducati look like the ones who are losing out big time despite winning on a circuit that suits their bike the best. They will likely point to Jack Miller on a satellite Ducati bike finishing third and say that they can make their bike work for anyone. However, it wasn't Miller who won and he also failed to make it a Ducati 1-2. Dovizioso should live this up, especially as the MotoGP field will come back to the same circuit next week for the Styrian Grand Prix.
Joan Mir - With Alex Rins being unable to finish, Suzuki looked like they might miss out on an unlikely podium. However, teammate Joan Mir came to the rescue and hounded Jack Miller long enough to make the Australian abuse his tyres. As Miller ran wide, Mir pounced on the opportunity to take second place and give Suzuki their first podium of the season.
All the riders - The fact that no rider suffered injuries after Johann Zarco and Franco Morbidelli's horrific crash, every participant on the grid should pat themselves on the back. Especially Valentino Rossi who was millimeters from having his head taken off by Morbidelli's wayward Petronas Yamaha. The 2020 MotoGP season doesn't need anymore riders suffering serious injuries after Cal Crutchlow, Alex Rins, Marc Marquez and Francesco Bagnaia already doing so.
Brad Binder - He almost lost fourth place to Valentino Rossi at the end of the race, and was lucky as riders retired ahead of him, but Binder held on for a respectable result. KTM were certainly happy about it as Pol Espargaro crashed out when the race was restarted following the Zarco-Morbidelli crash. And it was particularly impressive given that Binder didn't even make it out of Q1.
Losers

Pol Espargaro - The Spaniard first lost what looked like a comfortable lead when the race was red-flagged and then was totally erratic when it restarted. The cherry on top of Espargaro's misery cake was when he crashed out and took Miguel Olivera with him. How happy do you think that would make KTM? Having two of their bikes taken out because of the hot-headedness of the rider who is supposed to be their lead rider. That's two retirements in a row after crashing out at the previous round in Brno. Looks like Espargaro's farewell season for KTM will not end up as a pleasant one.
Fabio Quartararo - The championship leader started the season with two consecutive wins but has finished 7th and 8th in the next two rounds. A lot of it comes down to conditions not being as favourable for Yamaha as they were in Jerez, where the first two rounds were held. Quartararo now sees his lead shrunk to 11 points as Dovizioso now has 56 points to his tally of 67. However, Quartararo is not the biggest loser on a Yamaha bike.
Maverick Vinales - It is inexplicable how the factory Yamaha rider falls down the order in races and well out of contention for a podium, let alone a podium. Getting his first pole position since last October didn't seem to help 'Top Gun' be a factor for the win. The only consolation for Vinales was that he did better than his performance at the Czech GP...where he was 14th. His tenth place in Austria left him fuming at the end of the race and his Yamaha engineers totally bemused. He is now third in the championship standings, and only seven points ahead of Brad Binder.