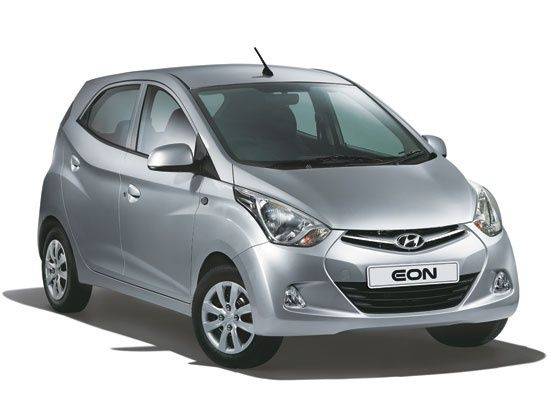 Towards the end of September 2012, a few car makers in India hiked prices of their new cars. The move was backed by rising input costs, inflationary pressures and an increase in freight charges due to the hike in diesel prices.
However, with the festive season around the corner car makers soon introduced special editions and discounts on many of their models to make hay while the sun shines.
Hyundai on the other hand has decided to go against the festive trend and hike prices of all its cars ahead of Diwali celebrations, when car sales experience an upward swing.
The price hike is a standard Rs 5,000 over the sticker price of all Hyundai cars and will be effective from November 1, 2012.
Commenting on the price hike Rakesh Srivastava, Vice President – National Sales and Marketing, Hyundai Motor India, said, "The price increase has been necessitated by a variety of input costs. We have tried to minimize the price increase to cause less inconvenience to our valued customers."
Hyundai is not the only car maker that has gone upstream against the festive season. Czech car maker Skoda has cut all discounts over its Fabia hatchback and has reduced discounts on the Rapid mid-size sedan, Laura premium sedan, Superb entry level luxury sedan and on the Yeti SUV. A Skoda official stated that the move is a bid to cut its dependence on such practices.
It remains to be seen how the impact of Hyundai and Skoda's decision to steer clear of festive offers on their vehicles reflects on their sales charts. In Hyundai's case, since the matter is that of Rs 5,000 it probably will not deter customers, except perhaps in the case of the Eon and the i10 hatchbacks.
Also read: Skoda slashes discounts on cars
Hyundai car prices before and after price hike
(Prices indicative of ex-showroom New Delhi)
Vehicle
Current Prices

Revised Prices

(Effective 01/11/2012)

Eon
Rs. 2.75 lakh to Rs. 3.77 lakh
Rs. 2.80 lakh to Rs. 3.82 lakh
Santro Xing
Rs. 2.90 lakh to Rs. 4.03 lakh
Rs. 2.95 lakh to Rs. 4.08 lakh
i10
Rs. 3.75 lakh to Rs. 6.12 lakh
Rs. 3.80 lakh to Rs. 6.17 lakh
Accent
Rs. 5.15 lakh to Rs. 5.53 lakh
Rs. 5.20 lakh to Rs. 5.58 lakh
i20
Rs. 4.73 lakh to Rs. 7.67 lakh
Rs. 4.78 lakh to Rs. 7.72 lakh
Verna
Rs. 7.11 lakh to Rs. 11.26 lakh
Rs. 7.16 lakh to Rs. 11.31 lakh
Elantra
Rs. 12.51 lakh to Rs. 15.85 lakh
Rs. 12.56 lakh to Rs. 15.90 lakh
Sonata
Rs. 18.53 lakh to Rs. 20.61 lakh
Rs. 18.58 lakh to Rs. 20.66 lakh
Santa Fe
Rs. 22.35 lakh to Rs. 25.37 lakh
Rs. 22.40 lakh to Rs, 25.42 lakh