Electric Scooters Don't Get Any Cuter Than Gogoro's Viva
by Alpesh
Oct 3, 2019
Views : 140812
---
Electric scooters are usually heavy and utilitarian. Not this one
The Viva is powered by a 3kW hub motor.
It has a claimed range of 80km.
Gets a digital instrument cluster and LED lights at both ends.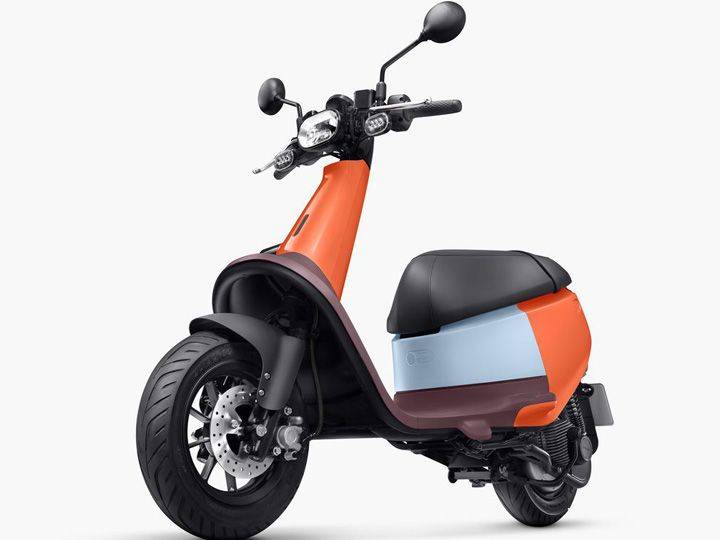 Taiwan-based EV-maker Gogoro has unveiled a new e-scooter called the Viva. Unlike most electric scooters out there which tend to follow the same safe and conventional design, the Viva with its vibrant paint scheme and slim front-end looks quite appealing.

Don't go by its minimalistic design though, it does get some modern features to complement the electric powertrain. Apart from LED lights at both ends and a small digital instrument cluster, there's nothing else to report. But even though it has limited features, we are fine with that because its main purpose is to do city commutes with ease. With a seat height of just 740mm, it should be trouble-free for novice riders with shorter frames. Just to put things into perspective, the Scooty Pep Plus has a seat height of 768mm, which is 28mm more than the Viva electric scooter. Additionally, the Viva tips the scale at just 80kg -- that is 15kg less compared to the Pep Plus!

The electric scooter comes equipped with a hub motor, which has a power output of 3kW. Gogoro claims that the e-scooter has a top speed of 80kmph and a range of 80km. The urban e-scooter gets a swappable battery, which makes it quite convenient for city commuting. Gogoro has a massive charging network in Taiwan consisting of 1400 battery swapping stations!
While manufacturers are focused on bringing affordable and feature rich scooters in India, we don't think this tiny $2,000 (Rs 1.41 lakh) scoot will make it to our shores any time soon.
Add Your Comments
View all comments