Ferrari Suspends Production In Italy; Indian Employees To Work From Home
---
The carmaker has implemented these preventive measures until the end of the month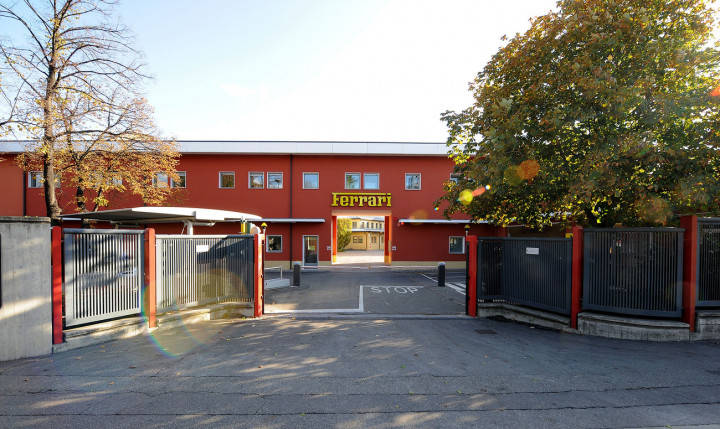 To protect its workforce from coronavirus, Ferrari has announced that it will suspend all manufacturing at its Maranello and Modena facilities. In India, two of Ferrari's three centres have adopted work-from-home for most employees while its Chennai engineering centre is being evaluated for the same.

Centro Stile, Ferrari's centre of design in Maranello
Maharashtra has the highest number of reported coronavirus cases in India and Ferrari operates in two of the state's largest cities, Pune and Mumbai. The carmaker has permitted over 50 per cent of its staff to work from home.

To promote social distancing, Ferrari has advised cancelling or postponing international and domestic travel, holding audio or video conferences for meetings, and limiting the number of attendees to 10 for critical meetings which will now require approval from the Managing Director and other top management.

The national government has locked down most of Northern Italy, including Modena and Maranello where Ferrari is headquartered. It has also imposed a restriction on commercial activity, saying that all bars, pubs, markets, and shops will be shut until March 25.

Enzo Ferrari Boulevard
On March 11, this was extended to all non-essential shops, with only pharmacies, provision stores, news agencies, and petrol pumps being allowed to operate. Industries were asked to adopt smart working techniques and place security measures to prevent the spread of coronavirus.

Ferrari's manufacturing suspension in Italy came into effect on March 14 and will remain in place until March 27. In India, the measures extend until March 31. Meanwhile, non-manufacturing company divisions will continue from home. Scuderia Ferrari has suspended operations as well.

Meanwhile, the Agnelli family which has owned Ferrari and Fiat in Italy has donated EUR 10 million (Rs 81 crore) to the Italian Civil Protection Department to help control the disease. Exor, a holdings company owned by the family which controls FCA and Ferrari, has procured 150 ventilators and other equipment which will soon be flown to Italy. The Italian Red Cross and National Association for Public Assistance (ANPAS) have received cars from the leasing company Leasys to distribute medical supplies across Italy. Exor, FCA, Ferrari, and CNH Industrial will continue to procure and manage supplies of medical equipment to Italy free of charge.

The Covid-19 coronavirus is a highly contagious microbe which causes respiratory illness which may result in death. Behind China, Italy has the highest number of coronavirus cases and casualties. As the nation grapples with the immense pressure on its healthcare system, it is struggling to remain afloat economically. For now, it is of utmost importance to prevent the disease from spreading further. Each citizen's health affects the well-being of another.
Add Your Comments