Ferrari Officially Signs Carlos Sainz While McLaren F1 Hires Daniel Ricciardo
---
Domino effect of Sebastian Vettel leaving Ferrari leads to Sainz replacing him and Ricciardo taking Sainz's vacant seat at McLaren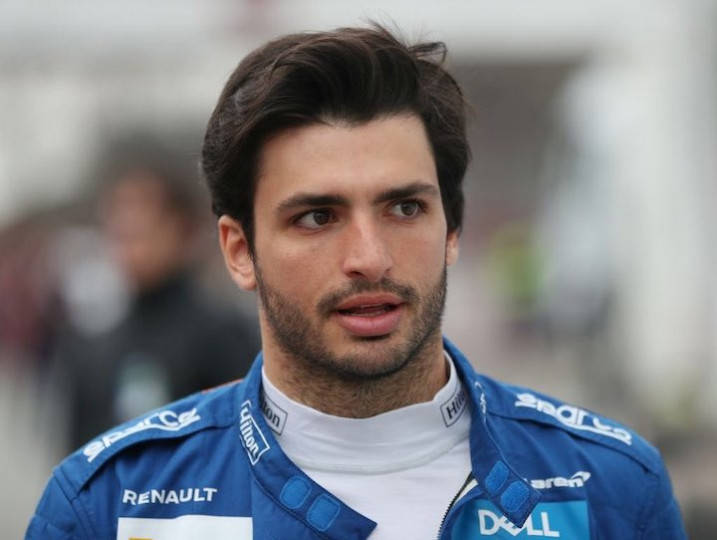 The world has been turned on its head thanks to the global coronavirus pandemic including F1, which likes to exist in its own bubble. Now, however, there is activity within that bubble as the sport makes plans to go racing by July 5 this year.
Sebastian Vettel's departure from Ferrari at the end of the 2020 F1 season sparked wild speculation as to who would replace him. Two candidates emerged in McLaren F1's Carlos Sainz Jr. and Renault F1's Daniel Ricciardo.
As word travelled through the Formula 1 grapevine, it soon became clear that Sainz would take Vettel's vacant Ferrari seat alongside the sensational Charles Leclerc who got the better of the former four-time F1 champion on track.
Now it has been confirmed, once and for all, that Carlos Sainz will indeed become Leclerc's new teammate for the 2021 F1 season once Vettel calls it quits with the team he had once dreamed of taking to championship glory.
It was a big loss to the McLaren team, however, they can take heart in getting an experienced driver who is a proven winner in Daniel Ricciardo who has won seven F1 grands prix since his debut season in 2011.

Ricciardo will partner Lando Norris, who is a product of McLaren's driver development program. Ricciardo is a product of Red Bull Racing's driver development program, just like Carlos Sainz who will - in a weird case of symmetry - partner Ferrari's 'product' of their driver development program (Leclrerc) next year.
These moves all but confirm Vettel taking a sabbatical from F1, at the very least, unless he decides to take Ricciardo's vacant seat at Renault F1. That seems unlikely, however, considering the French manufacturer's lack of competitiveness since they returned to F1 as a factory team in 2016.

We can expect a lot of chatter about this development and other F1 news as we get closer to what we hope will be the start of the season in July.
Add Your Comments