BMW To Launch More Luxury Cars To Pay For Future Technologies
by Saransh
Dec 6, 2017
Views : 3074
---
The German manufacturer plans to launch 25 new electric vehicles by 2025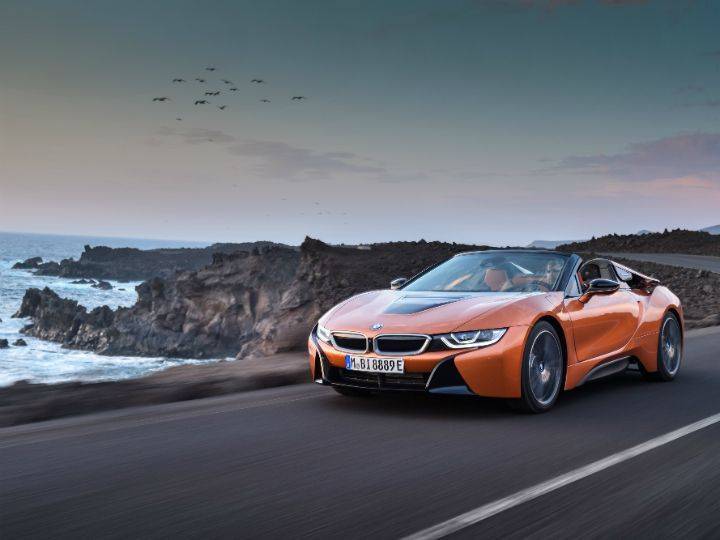 As we all know, developing new technologies, no matter in which field, is not an economical thing to do. The whole process of transforming an idea on paper to reality consumes millions of dollars. The automotive industry is no different -- here, manufacturers spend billions of dollars every year in order to bring new tech to their customers. And, as the world is shifting towards electric and connected mobility the cost for R&D has gone even higher.

Recently, addressing the high costs of development, the German auto giant BMW has announced its plans to have many more luxury models in its product portfolio in order to make higher profits. It has also confirmed that the additional profit generated from the new models will help in funding the development of future technologies like autonomous, electric and connected vehicles.

BMW's sales and marketing head Ian Robertson reportedly said, "We are intent on expanding our footprint in the luxury segment. We see it as a growth engine, and an ability to be more profitable. We need to generate new ideas for the business model, as we go through the transition to a technology business from a car company. It requires investment. Expanding the luxury segment is key to this strategy."

BMW is also planning to launch 25 new vehicles with electrified powertrains by 2025. Out of the 25, 12 will be pure EVs. Preparing for the same the German manufacturer has already trademarked model names from 'i1' to 'i9'. BMW already has the i3 and the i8 in its electric lineup.

Robertson also hinted at the possibility that a majority of the new 25 models might be SUVs considering the fact that SUVs sell well nowadays. These claims were further strengthened as he confirmed BMW has already trademarked model names from iX1 to iX9 and X1 to X9 in order to prepare for its future models. The first electrified BMW SUV is expected to be the X3, which is to raise covers by 2020.

Under this plan, the German manufacturer may also launch its already announced models like the 8 Series, X7, Z4 and the M8. These models may land in India as well because India is among BMW's fastest growing markets. BMW already sells its flagship EV, the i8, in India and the i8 Roadster is likely to launch soon. The German manufacturer is also planning to launch its entry level EV, the i3, in India and we expect it to happen at the 2018 Auto Expo.
Recommended Read: Auto Biggies Team Up To Electrify Europe