Bajaj V Introduces Second Edition Of Invincible Indians
Jun 23, 2017
Views : 10549
---
Invincible Indians is a platform that honours the common men and womenwhobring about positive difference to the society through their work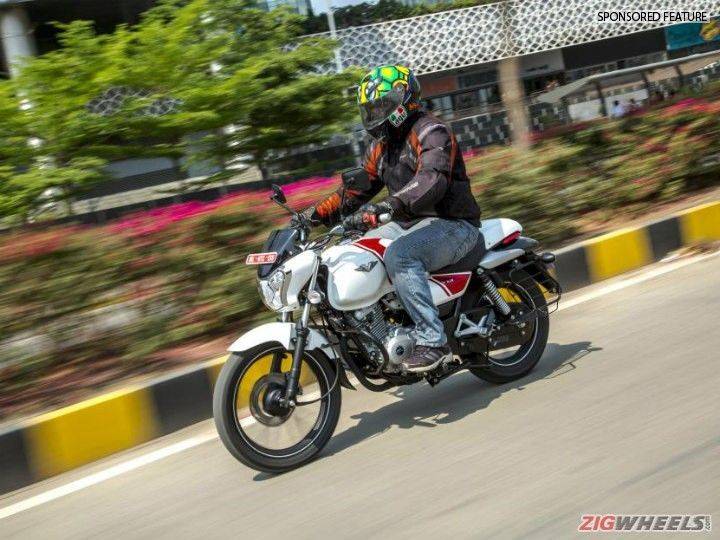 The Bajaj V that has two models – V15 and V12 – has its roots in India's legendary warship INS Vikrant. Along the same lines of instilling a sense of pride among Indian citizens, Bajaj has now introduced the second edition of the Invincible Indians 'Solid People, Solid Stories'. It is a platform that celebrates the good deed of people in helping those in need. The first edition comprised of stories like 'Ambulance Dada' and 'Medicine Baba'. The main purpose of this initiative is to bring the common man's stories to limelight.
Bajaj V has released four videos of these super humans. Let's take a look at what makes these humans super.
Bridgeman -
Girish Bharadwaj has successfully completed the construction of 127 bridges in rural areas that has helped connect more than 500 villages and 2 lakh villagers to the nearby towns. On top of this, he has done this job free of cost. He has recently been awarded the Padma Shri award for his remarkable endeavours.
Happy Uncle -
Pravin Tulpule has served in the Indian Navy for 17 years, and then switched his profession one day to become a clown. He has brought a ray of hope and happiness into the lives of people, both young and old, by performing more than 4000 shows over 17 years. Like Bharadwaj, he also has never charged any fee for his shows.
Pothole Dada -
Dadarao Bilhore is an epitome of strength and valour who converted a personal tragedy into a lifelong mission. He lost his sixteen year old son in a bike accident caused by a pothole and after that he has taken the task of filling potholes whenever he encounters one. More than 3000 people die due to accidents caused by potholes, and Pothole Dada is doing his bit to save as many lives as he can.
Guru -
Gurmangal Dass has waged a war against drug addiction in his native village of Rurka Kalan in Jalandhar in a unique manner. He swears by the saying 'prevention is better than cure' and has managed to keep youngsters away from drug addiction by motivating them towards football and other sports. Today more than 4000 youngsters in 40 nearby villages have enrolled in his sports academy and are staying away from drugs.
Speaking on the initiative, Mr Eric Vas, president – Motorcycle Business, Bajaj Auto, added, "'Invincible Indians' is an endeavour by Bajaj V to felicitate those solid men and women who make the country proud with their solid acts of selflessness and courage. We feel proud to continue to present such stories by acknowledging the efforts of 4 unsung heroes this time. We thank the public for their participation and nominations and request them to continue to share their stories, and nominate other deserving 'Invincible Indians'. participation and nominations and request them to continue to share their stories, and nominate other deserving 'Invincible Indians'."
More on Bajaj V15