Soon, Your Apple iPhone Will Be Able To Double Up As Your Car Keys!
Jun 23, 2020
Views : 1644
---
Set to be rolled out around September 2020, the upcoming iOS14 update will introduce a new feature called Apple Car Key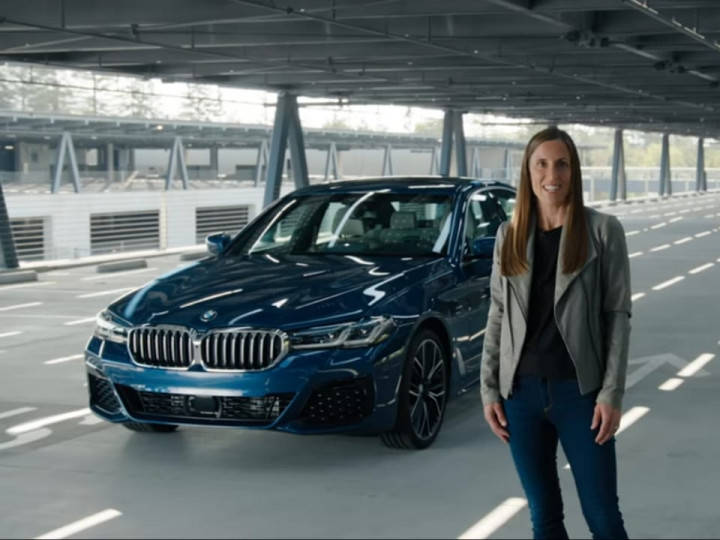 Apple has revealed the latest operating system for its iPhone, the iOS 14, at WWDC 2020. Apart from showcasing a redesigned UI, new memojis and EV- and cycling-specific map features, Apple's presentation also revealed a new iOS 14 feature called Apple Car Key that promises to excite car geeks around the world.
What's This New Car Key Feature All About?
As the name suggests, it's a cool technology through which you can wirelessly lock and unlock your car via your Apple iPhone. This feature will initially be offered in the 2021 BMW 5 Series and makes its way to cars from other brands later.
How Does It Work?

Very simple. It eliminates the use of your actual car key. This feature works using NFC (near-field communication) technology and the basic functionality is similar to Apple Pay (or Samsung Pay for Android users). You set up your car iPhone or Apple Watch with a car that supports Car Key and once you're done, you'll just need to hold it in close proximity to the door handle. Once the sensor detects the device, you can unlock it by entering the passcode, Touch-ID, or Face-ID. But…
…What If The iPhone Runs Out Of Juice?

Fret not. Apple has built in a power reserve feature and the Car Key can work for up to five hours after your iPhone has run out of power. This means you don't get stranded anywhere.
Can I Share My Cool Apple Car Key To Others?

Yes, of course. The Car Key feature can be shared digitally to your friends and family. Further, you can also restrict the speed limit or revoke certain features of your car so that they don't misuse your beloved machine.
Is It Groundbreakingly New?

Nah. Certain manufacturers offer this feature through their own third party application that one needs to download on their phone. But considering this is Apple's own first-hand feature, we expect this to work more reliably and safely than other applications. And for some, it'll just be another new feature on their brand new smartphone that they can boast about around their mates.
BMW 5 Series 2021Video Review
Add Your Comments

Price of 5 Series 2021 Competitors