Ola Electric On The Delivery Timeline, Service Costs, Finance Options And More
Nov 22, 2021
Views : 3560
---
Everything you needed to know about the highly-anticipated e-scooter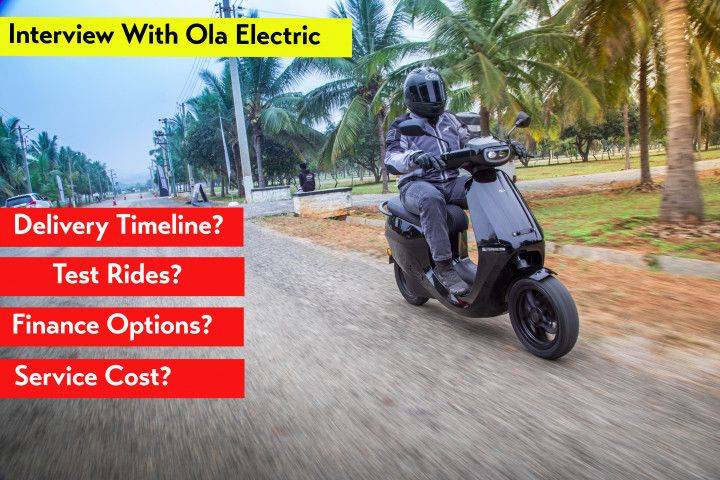 The Ola Electric S1 and S1 Pro have been the most highly anticipated launches of this year. We have had a chance to spend some time with the e-scooter, and even have a conversation with Ola Electric's team to understand the product better.
ZW: What changes were made from Etergo to S1? why?
OLA: The Ola S1 has been fully designed and engineered from the ground up, including critical core components and technologies such as its high performance powertrain and motor, a higher capacity battery pack, VCU, HMI and body panels, to design a product ideal for Indian roads, Indian audience and usage.
For example,
1)Ola's Hyperdrive Motor: Designed and perfected in-house, this 8.5kW motor is the most powerful ever put in a scooter and has high thermal efficiency, unparalleled peak power and torque.
2)Battery: Setting the industry benchmark, the 3.97 kWh battery packs enough power for a range of 181km. Our proprietary Battery Management System (BMS) works actively to monitor the battery for optimal durability, performance, range and safety. It's also water resistant and flame retardant.
3)The Vehicle Control Unit (VCU) that has been designed and engineered by Ola is a smart VCU with an Octacore processor, 3GB of RAM and high-speed connectivity through 4G, Wi-Fi and Bluetooth.
4)The 7-inch touchscreen HMI display comes with:
Multi-microphone array and voice recognition features
Custom Moods: Powered by a proprietary operating system developed by Ola and MoveOS, the Ola S1 will have four moods: Bolt, Care, Vintage, and Wonder. Each mood will change the look and feel of the display and even how the scooter sounds.
Profiles: The customer can save four profiles in the Ola S1 and select the profile of the person riding the scooter. Cool features such as parental lock are also to be offered.
ZW: Why is the S1 35-50kg heavier than Etergo?
OLA: The Ola S1 is a completely different vehicle, fully engineered from the ground up by Ola to deliver higher performance, speed and range to our customers. This includes components such as a large, high-capacity battery - 3.97KWh in Ola S1 Pro and 2.98KWh in Ola S1 to give them industry-leading range. The Ola S1 has a low centre of gravity and the balance of weight between the front and the rear gives it superior stability and handling. It also comes with wider tyres, larger disc brakes at both the front and the rear, and a longer chassis, making it a more comfortable experience for both the rider and pillion.

ZW: When are deliveries starting?
OLA: First deliveries will begin once the customers with their priority delivery window of November complete their final payment process for purchasing the Ola S1. The final payment window for these customers opened on November 10, along with customer test rides. Ola Electric is working hard to ramp up its production and deliver the scooter to our customers as per the committed delivery windows.
ZW: Which features will not be available at first? When will OTA updates be rolled out?
OLA: Ola S1/S1 Pro will stay up to date and we'll keep on adding features via OTA. These include experiential features like Proximity unlock, Cruise control and Voice assistant features, Live location sharing and Geo fencing, moods, and personalisation and navigational updates. Customers will be informed about their OTA updates through the app notifications.

ZW: Why is there a proprietary charging plug?
OLA: The Government of India has created standards for chargers being developed in India, and since Ola strongly believes in Make in India, we follow the IS 17017-2-6 government defined standard for the connector and the IS 17017-25 government defined standard for communication and safety. Additionally the Ola Homecharger has an IP67 rating, providing it with superior dust and water resistance so that it can be used in different conditions. It also has an auto cut-off and surge protection features built in.
ZW: How does the keyless system work?
OLA: With the Ola S1 keyless feature, you can unlock the scooter by entering the passcode on the HMI of the scooter and also via the Ola Electric vehicle companion app. We will soon add, over OTA, the 'Proximity Unlock' feature that will work over Bluetooth and cloud and will enable the scooter to know when you are near it or moving away from it, to enable the automatic unlock/ lock feature.

ZW: Battery pack difference between S1 and S1 Pro? Is it an additional battery pack? Where are batteries located?
OLA: S1 has 2.98kWh whereas S1 Pro is packed with 3.97 kWh. It is located below the foot carpet area in such a manner that it helps lower the centre of gravity for the scooter for better stability and ride control.
ZW: Service cost?
OLA: The Ola S1 costs 43 percent lower to own compared to other leading petrol scooter brands, making it more economical to own and maintain. The service cost has been kept minimal.


ZW: What is the battery lifecycle like?
OLA: The Ola S1 and Ola S1 Pro come with a state-of-the-art lithium-ion battery designed to enhance performance, battery life, and support OTA debugging. The battery has an IP67 rating and uses high energy density Li-ion cells, which contribute to performance and longer range. The advanced Battery Management System (BMS) helps in monitoring the battery, data management, power distribution, and energy management - giving the battery a longer life. The Ola scooter's battery is covered by a 3 year/unlimited km warranty. In case of any defects in the battery during this period, it will be replaced by us. With ever-evolving technology, in case you need your batteries replaced outside of warranty, we will provide it at the best market price available.

ZW: What is the IP rating for batteries and motors?
OLA: Both Battery and Motor are IP67 rated.


ZW: What chassis is it using?
OLA: It is a tubular frame structure designed to ensure high performance and durability.

ZW: How much energy does regen create? What are the operational parameters?
OLA: The Ola S1's regen kicks in when the brakes are applied. It has two additional types of Regen: Coast Regen is when the scooter battery will regenerate if the throttle is released (in this case the rider will feel a very slight braking effect) and Forced Regen which helps increase range on reverse throttle (in this case the rider will feel a noticeable braking effect).
ZW: Finance tie ups? Exchange?
OLA: We have partnered with over 10 banks including HDFC Bank, ICICI Bank, Kotak Mahindra Prime and TATA Capital, Bank of Baroda as mentioned on our website.
More on Ola S1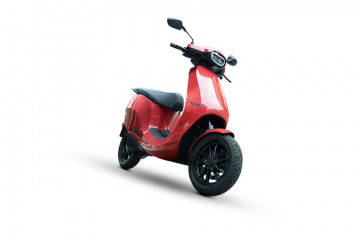 Rs. 85,099 Onwards
Ex-showroom, Delhi
See what our community has to say!
NEW
India's largest automotive community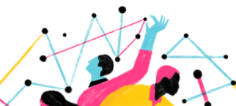 5 Offers Available