Should You Buy The Bounce Infinity E1 Or the Firefox Urban Eco For City Use?
---
We'll help you choose between the two based on range, price and experience
Get latest updates on
the automobile community
Choosing an electric cycle over an e-scooter may not make much sense to a lot of people. But if you take a closer look, they're not all that different. It's important to consider factors such as purpose, range and charge times, price, portability, and local regulations before jumping to conclusions. So in this article, we'll help you weigh your options carefully before suggesting an option that best fits your needs and lifestyle.
Buy the Firefox Urban Eco if...
… fitness is your number one priority. The recently launched Firefox Urban Eco offers an impressive claimed range of up to 90km using pedal assist – 5km more than the Bounce Infinity E1. And it takes about five hours for a full charge.

Of course, you'll have to put in some effort in your commutes, but you'd end up burning a lot more calories in the process which will keep you healthy. Plus, you have five pedal assist modes to choose from giving you more control over your pedal inputs and also helping you choose the motor intervention depending on your commute. And if you really want to break a sweat, you could just as easily move to the 7-speed drivetrain.
Hardware
As the name suggests, the Firefox Urban Eco is a hybrid bike meant for city commutes. So it doesn't come with a front shock absorber and features slim wheels and tyres to reduce weight and maximise performance. Twin disc brakes will help drop the anchor pretty quickly in case of an emergency. It's designed with city-specific ergonomics and geometry in mind, with flat handlebars, and ergonomic grips.
Features and Price
But more importantly, the Urban Eco comes with connected features. Meaning, you can track their speed, distance covered, calories burnt, and heart rate through the Fitt app, helping you keep a close eye on your workout and riding style. All this comes in at Rs 74,999.
So the Firefox Urban Eco is a great bet for urban commutes, but being a cycle, it has its limitations. It obviously isn't as practical as a scooter and doesn't have the means to carry a pillion if the need arises. It's also incomparable to an electric scooter in terms of ride quality.

Go for the Bounce Infinity E1 with a battery if…
… practicality tops your list. The Bounce Infinity E1 electric scooter offers some storage space for your knick-knacks thanks to the flat floorboard and restricted underseat space. Yes, it's a lot less than your average moped thanks to the scooter's removable battery, but something's better than nothing, am I right?
You also get a plush seat for two, a decent suspension setup and disc brakes at both ends. A scooter is obviously a lot more comfortable, convenient and practical compared to an e-bike. But it's going to do nothing for your fitness goals.

Performance
The Bounce Infinity E1 uses a hub motor, which dishes out 83Nm of peak torque. It's capable of touching a claimed top speed of 65kmph which gives you a real-world range of about 50km in Sport mode. In Eco the range is about 65km although, Bounce suggests, the scooter could do 85km on a single charge. It takes about four to five hours to fully charge but you could use the company's battery-swapping facility for Rs 35 per swap if you're in a hurry.
You have two riding modes to choose from – Power and Eco along with reserve and Drag Mode which enables the scooter to walk scooter at really slow speeds in case of a puncture or mechanical fault. Oh, and if that doesn't impress you, the E1 also offers cruise control as standard.

Features
Featurewise, the scooter comes with LED lights all around including an LED DRL and projector headlight which is bound to offer better illumination compared to an e-cycle. It also gets a digital instrument console with Bluetooth connectivity which lets you access features like geo-fencing, an anti-theft feature, and tow alert amongst other data including battery charge.
Pricing
The Bounce Infinity E1 is definitely an interesting proposition, especially when you consider its ex-showroom price of Rs 79,999. You get more bang for your buck but it's definitely not going to help you get any fitter..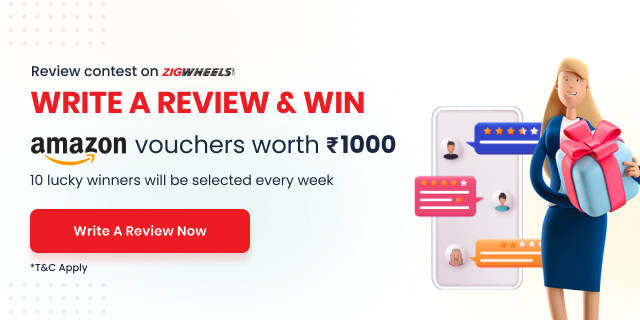 See what our community has to say!
NEW
India's largest automotive community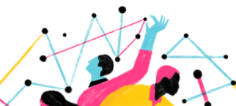 3 Other Things You Might Want To Do