Yamaha MT 15 User Reviews
4.7/5
Based on 1504 rating & 3595 reviews
Review your vehicle & win ₹ 1000
Performance

Comfort

Features & Styling

Do you own a Car or a Bike?
Interact with community
Become a Top Contributor
Helpful Reviews of MT 15 V2
Load More Reviews
Problems in MT 15 V2
Load More Reviews
Best User Experiences with MT 15 V2

Rating: ★★★★★ the yamaha mt-15 is a true testament to yamaha's commitment to delivering exhilarating performance, Striking aesthetics, And cutting-edge technology in the world of motorcycles.As an avid rider, I recently had the opportunity to experience the mt-15, And i must say it left an indelible impression on me.First and foremost, The design of the yamaha mt-15 is a feast for the eyes.With its aggressive and muscular stance, Sharp lines, And distinctive led headlights, It stands out in a crowd and exudes an aura of dominance.The minimalist tail section and the exposed engine add a touch of rawness, Perfectly complementing the bike's overall aesthetic.Yamaha has certainly nailed the "dark side of japan" design philosophy with this motorcycle.Underneath its captivating exterior, The mt-15 houses a 155cc liquid-cooled, Fuel-injected engine that delivers an impressive amount of power.The engine's responsiveness is truly remarkable, Offering quick acceleration and smooth power delivery throughout the rev range.Whether you're navigating through city traffic or enjoying open roads, The mt-15's engine never fails to bring a smile to your face.The handling of the yamaha mt-15 is where it truly shines.Thanks to its lightweight chassis, Nimble nature, And well-tuned suspension setup, The bike feels incredibly agile and responsive.It effortlessly weaves through corners, Providing exceptional stability and confidence-inspiring performance.The brakes are equally impressive, Offering precise and progressive stopping power, Ensuring you can control the bike with ease even during spirited riding.One of the standout features of the yamaha mt-15 is its advanced technology.The full digital lcd instrument cluster provides all the necessary information at a glance, Including speed, Rpm, Gear position, Fuel consumption, And more.Additionally, The inclusion of a slipper clutch enhances gear shifting and minimizes the chances of rear-wheel instability during aggressive downshifting.Comfort-wise, The mt-15 strikes a fine balance between sportiness and ergonomics.The riding position is slightly aggressive, Placing the rider in a forward-leaning stance, Which enhances aerodynamics and adds to the bike's overall sporty appeal.However, Yamaha has taken care to ensure that the ergonomics are comfortable for longer rides, Making it suitable for both commuting and weekend adventures.In terms of fuel efficiency, The mt-15 performs admirably.While it may not be the most frugal bike in its class, Its fuel consumption is still quite reasonable, Especially considering its exhilarating performance.This makes it a practical choice for daily commuting, Without compromising on the fun factor.To sum it up, The yamaha mt-15 is a true embodiment of excitement and style.With its striking design, Powerful engine, Superb handling, Advanced technology, And a balanced blend of sportiness and comfort, It delivers an unforgettable riding experience.Whether you're a seasoned rider or a newcomer to the world of motorcycles, The mt-15 is sure to ignite your passion for two-wheeled adventures.
3
Reply

The yamaha mt 15 v2 is a popular and highly regarded motorcycle known for its impressive performance, Stylish design, And overall value for money.Here are some positive aspects of the yamaha mt 15 v2: stylish design: the mt 15 v2 features a sharp and aggressive design inspired by its larger sibling, The yamaha mt-09.Its muscular tank, Minimalist bodywork, And led lighting give it a distinctive and sporty appearance that stands out on the road.Powerful engine: the motorcycle is equipped with a 155cc liquid-cooled, Fuel-injected engine that delivers excellent performance.The engine produces a healthy amount of power and torque, Providing a thrilling riding experience, Especially in urban environments.Handling and maneuverability: the mt 15 v2 offers superb handling and maneuverability, Making it a joy to ride on both city streets and winding roads.Its lightweight chassis, Nimble suspension, And well-balanced design contribute to its exceptional agility.Advanced features: yamaha has equipped the mt 15 v2 with several advanced features, Including a fully digital instrument cluster, Led headlights, A slipper clutch, And a vva (variable valve actuation) system.These features enhance convenience, Safety, And overall performance.Comfortable riding position: the motorcycle\'s upright riding position ensures rider comfort during long rides and daily commutes.The well-padded seat and well-positioned handlebars offer a relaxed riding posture, Reducing strain on the wrists and back.Quality build and reliability: yamaha is known for its quality build and reliability, And the mt 15 v2 lives up to that reputation.The materials used in its construction are of high quality, Ensuring durability and longevity.Fuel efficiency: despite its powerful performance, The mt 15 v2 offers decent fuel efficiency, Making it an economical choice for daily commuting or long rides.Value for money: considering its performance, Features, And overall package, The yamaha mt 15 v2 provides excellent value for money.It offers a combination of style, Performance, And reliability at a competitive price point.It\'s important to note that these positive aspects are based on general consensus and reviews from riders.However, Personal preferences and riding conditions may vary, So it\'s recommended to test ride the bike and consider your specific requirements before making a purchasing decision.
BLK's MT 15 V2 gives mileage of 51 kmpl
0
Reply

The yamaha mt 15 v2 is a popular bike in a market, And it is known for its sleek design and impressive performance.From my past experiences, I have a comprehensive understanding of the yamaha mt 15 v2 and can provide a detailed review covering various aspects of the bike.Firstly, Let's talk about the driving experience.The yamaha mt 15 v2 is designed to deliver a thrilling ride with its agile handling and smooth suspension.It feels stable on the road, Making it a great choice for both city and highway riding.The upright riding position is comfortable, And the bike is easy to control, Making it ideal for new riders as well.Moving on the mileage, The yamaha mt 15 v2 delivers decent fuel efficiency, With an average mileage of around 45-50 kmpl.However, This can vary depending on the riding condition and your riding style.In terms of pickup, The yamaha mt 15 v2 is powered by a 155cc liquid-liquid cooled engine that delivers an impressive 18.5ps of power and 13.9nm of torque.The bike accelerates smoothly and quickly, Providing a thrilling ride.When it comes to service cost, The yamaha mt 15 v2 is relatively affordable to maintain.The bike is built to last, With quality components and materials, Meaning that maintenance costs are minimal.Additionally, Yamaha has an extensive service network, Making it easy to find authorized service centers.The engine performance of the yamaha mt 15 v2 is exceptional, Delivering a smooth and refined ride.The bike is also equipped with advanced features such as variable valve actuation (vva) technology, Which improves fuel efficiency and performance.Finally, Let's talk about build quality.The yamaha mt 15 v2 is built to last, With high-quality materials and components.The bike is also designed to withstand harsh riding conditions, Ensuring its durability.Overall, The yamaha mt 15 v2 is an excellent bike that delivers a thrilling riding experience, Impressive engine performance, And decent fuel efficiency.With its affordable maintenance costs and high build quality, It is an excellent choice for riders looking for a reliable and exciting bike.
Deepak's MT 15 V2 gives mileage of 48 kmpl
0
Reply
Hey guys, What's up? today, I wanna talk to you about something that's been on my mind lately - the mt15.Now, If you're into bikes like me, You're gonna love this review! alright, So let's dive right into it.The mt15 is a beast of a bike.It's sleek, It's stylish, And it's got some serious power under the hood.Trust me, When you ride this bad boy, You'll feel like you're flying!first things first, Let's talk about the design.The mt15 has that aggressive streetfighter look that just screams cool.It's got those sharp lines and that signature led headlight that sets it apart from the crowd.And don't even get me started on the colors - they're vibrant and eye-catching!now, Let's move on to performance.The mt15 is powered by a 155cc engine that delivers a punchy performance.Whether you're cruising through the city or hitting the open road, This bike can handle it all.Plus, It's got a smooth transmission that makes shifting gears a breeze.One thing i really love about the mt15 is its handling.It's nimble and agile, Making it perfect for those quick maneuvers in traffic.And with its lightweight body, You'll feel like you're gliding through the streets.Safety is always a top priority, Right? well, The mt15 has got you covered there too.It comes equipped with abs (anti-lock braking system), Which means you can brake confidently even in emergency situations.Safety first, My friends!alright, Let's wrap this up.The mt15 is a killer bike that combines style, Power, And performance all in one package.Whether you're a beginner or an experienced rider, This bike will leave you with a huge smile on your face.So there you have it, My honest review of the mt15.If you're in the market for a new bike, I highly recommend giving this one a test ride.Trust me, You won't be disappointed!alright guys, That's it for today's video.Don't forget to like, Comment, And subscribe for more awesome content.Until next time, Ride safe and keep chasing those dreams! peace out!.
Vijay's MT 15 V2 gives mileage of 49 kmpl
0
Reply
Load More Reviews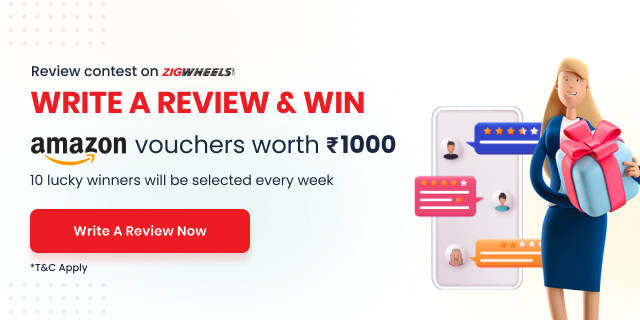 Have a question in mind?
Get Answers from 7 Lakh+ owners and auto-experts
Ask Your Question
×

Ask your question from MT 15 V2 owners and experts
Your Question should contain at least 5 characters
Submit
Cancel
Yamaha MT 15 Videos
Watch Yamaha MT 15 videos to know more about this. Subscribe to the ZigWheels YouTube channel for detailed reviews, comparisons, exterior and interior walkarounds, pros & cons, specs & features, and lots more.
Bike News Updates
2 Other Things You Might Want To Do
User Reviews of MT 15 V2 Competitors
Yamaha MT 15 Expert Reviews