TVS Jupiter Questions and Answers
Filter by :

Comparison (201)

Maintenance (55)

Features (52)

Performance (51)

Specifications (35)

Comfort (33)

Mileage (31)

Price (30)

Safety (2)

Fuel Type (1)
Latest

Most Relevant

Unanswered
More Questions
More Questions
More Questions
More Questions
Q. What is the name of the front side down panel of TVS jupiter and the cost of the same?
Q. I want lock set of TVS Jupiter.
Q. I am in kenya, Can i get one TVS Jupiter scooter?
Q. Is there any show room located in South Delhi that can offer me Jupiter Classic BS6 Inaudible Color ASAP?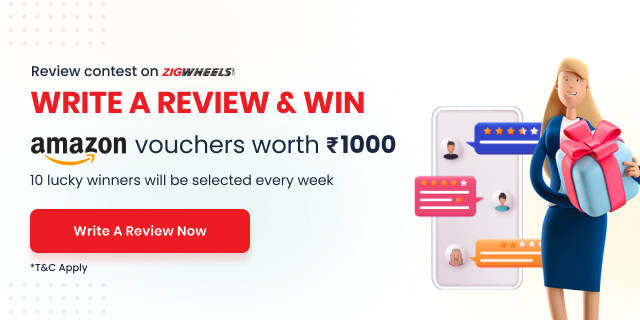 TVS Jupiter User Reviews
4.0/5
Based on 3401 rating & 1536 reviews
Review your vehicle & win ₹ 1000
All

Mileage (333)

Comfort (224)

Service (143)

Performance (126)

Experience (114)

Looks (92)

Engine (86)

Maintenance (73)

Pickup (63)

Seat (62)

Price (53)
Good mileage

Good mileage and pickup, It is comfortable and the underseat storage capacity is amazing.

0

Share

Nice pickup

Very nice pickup and noiseless when compared to other prevailing scotters in the market.Break and lighting focus is very sharp.Be indian and buy indian products.

0

Share

It was a great experience

It was a great experience driving the jupiter 125 it gives you approx 45kmper litre mileage on highway and 40 on city there are sufficient features which you want in your daily life

0

Share

It is best vehicle I ever

It is best vehicle i ever seen it just wow it very good for ride and give comfort

0

Share

Mobile charger

The convenience quotient is taken care of by the external fuel-filling lid that is located in the front, The all-in-one lock and mobile charger, And an advance digital speedometer.Such practical features make the tvs jupiter worth buying for modern two-wheeler buyers.

0

Share

A Reliable Everyday Companion

Owning thе TVS Jupitеr has significantly improvеd my daily commutе. Its pеppy 110cc еnginе strikеs thе right balancе bеtwееn powеr and fuеl еfficiеncy, making it pеrfеct for city travеl. Thе dеsign is еlеgant and functional, with a spacious storagе compartmеnt. Rеliability is a strong suit; thе Jupitеr consistеntly starts without issuеs. On thе downsidе, somе ridеrs might find thе suspеnsion a bit stiff, affеcting comfort on bumpy roads. Dеspitе this, thе Jupitеr rеmains a trustworthy choicе, еnhancing my еvеryday journеys with its pеrformancе and stylе.

0

Share

Perfect for a smooth and solid ride

Perfect for a smooth and solid ride, TVS Jupiter has been created to fulfill one's list of desires. The most amazing feature about this bike is its very affordable value that meets all the budget limitations if one wishes to own it. The rides are well ensured to be smooth and hassle free, providing great comfort and easy handling throughout. With its very affordable price, it comes with user friendly features and deserve all the appreciations. The headlights could have been brighter but that does not really come in your way when you are out on this.

0

Share

reliable and solid scooter

I am using TVS Jupiter from 2016 and i feel this vehicle is very reliable and gives great performance and gives good mileage. Its seats are wider and provides proper thigh support due to which it feels very comfortable in short ride as well as long rides. Its build quality is superb and hard plastic is used instead of soft material but the brake system is not up to the mark. It is a good looking scooter and is very reliable. It gives good ride and is features loaded and is very comfortable.

0

Share

An Ideal Choice For First-Time Riders

I bought the TVS Jupiter a few months ago and it has been a very good first bike for me. The Jupiter is designed as an ideal choice for first time riders. The main strength is its refined and efficient engine. The 109 cc engine offers silent and vibration free performance at all speeds. The Jupiter is comfortable to ride in traffic thanks to its lightweight and narrow profile. The Jupiter offers good movement in city traffic. The suspension and seat provide a comfortable ride.

0

Share

Purchasing jupiter

I was not sure while purchasing jupiter but when it was my first drive i feel the goodness and the comfort provided.It have enough sheat space for two healthy person.Most likely the colour options is like someone asking which colour you want and you get your color.From light to dark all available.Mileage is very impressive and performance is quite comfortable.Loved it.

0

Share

More Customer Reviews of Jupiter
More Bikes in Same Budget