Honda Activa 6G Questions and Answers
Filter by :

Comparison (54)

Maintenance (44)

Specifications (26)

Features (23)

Price (14)

Comfort (13)

Mileage (11)

Performance (9)

Fuel Type (5)

Transmission (3)

Safety (1)
Latest

Most Relevant

Unanswered
More Questions
More Questions
More Questions
More Questions
Q. Is Activa 6G available with alloy wheels?
Q. My Activa's side body color got faded. Just want to know if Honda factory send the Activa with color or the local dealer Paint by themselves?
Q. I want to convert my activa 6g petrol into cng.
Q. WHICH IS BETTER THEN HONDA ACTIVA OR HERO MESTRO EDGE ?
Q. On first service I have done after 400 km running and now on 1700 kilometres oil get black?
More Questions
More Questions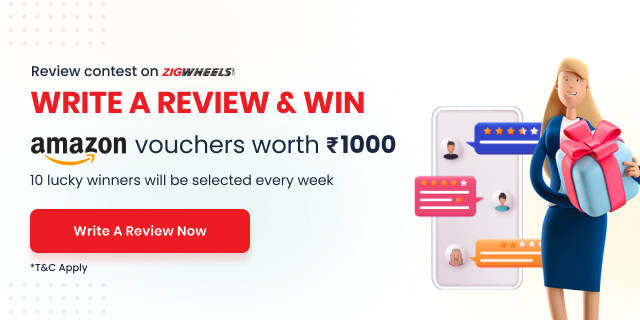 Honda Activa 6G User Reviews
4.0/5
Based on 1913 rating & 1599 reviews
Review your vehicle & win ₹ 1000
All

Mileage (351)

Comfort (219)

Experience (156)

Looks (110)

Service (103)

Performance (102)

Engine (86)

Pickup (75)

Seat (55)

Price (45)

Speed (43)
I have activa 6g since 1

I have activa 6g since 1 year this the best soccty i have this gives smooth ride and this a family soccty this the best bike for everyone

0

Share

The honda activa 6g

The honda activa 6g offers a reliable ride with a reasonable price tag.While service costs vary, Its fuel efficiency and sturdy design make it a commendable choice.

0

Share

The honda activa 6g

The honda activa 6g offers a reliable ride with a reasonable price tag.While service costs vary, Its fuel efficiency and sturdy design make it a commendable choice.

0

Share

3.4

He is good bike and good

He is good bike and good condition good mileage good out look and good performance etc

0

Share

He is good bike and good

He is good bike and good condition good mileage good out look and good performance etc

0

Share

Best Scooter

The Activa 6G is a popular and reliable scooter in India known for its sleek design, fuel efficiency, and various features. It comes with a refined and efficient engine, comfortable seating, and under-seat storage. Honda's sturdy build quality ensures longevity, and the scooter is designed for stability and easy maneuverability in urban traffic. With a reliable braking system and good fuel efficiency, the Activa 6G is cost-effective for daily commuting.

1

Share

4.2

Sure, here's a more conversational

Hey there! so, The honda activa 6g – it's been quite a buzz.But as far as the 6g goes: looks: the activa 6g's got this sleek, Modern thing going on.Nice curves, A smart headlamp – it's pretty easy on the eyes.Under the hood: the engine's no slouch.It's smooth, Fuel-efficient – basically, It's designed to make your rides hassle-free.Check the latest specs for the nitty-gritty on power and mileage.Bells and whistles: you can expect the usual features – a mix of analog and digital on the display, Led headlamp, And those handy tubeless tires.The specifics might change depending on which variant you're eyeing.Comfy ride: honda's known for making rides comfy, And the activa 6g is likely no different.A nice seat and a riding posture that won't leave you feeling like a pretzel.Stash spots: scooters like the activa usually throw in some storage under the seat – perfect for tossing in your papers or a helmet.Built tough: honda's got a rep for sturdy builds, So the activa 6g should hold up well over time.Handling: navigating through city chaos should be a breeze.Decent suspension and maneuverability are usually part of the package.Brakes and stuff: honda scooters are generally solid in the braking department – good stopping power is a must.Fuel sipper: one of the perks of scooters like the activa is their fuel efficiency.These things are made to go the distance without emptying your wallet at the pump.

1

Share

2.2

Hello all, Here is my one

Hello all, Here is my one year anniversary of issue with my scooter activa 6g, I suggest you to don't buy this scooter.I had a lots of hope on honda on their customer service and vehicle performance durability.I'd purchased activa 6g on october 2022 after my first free service i'd lots of issues for the past year i can say rear noise issue which can be noticed after riding 5-10 kms, I got an break down issue because of the starting coil and rear side brake j**k issue same which will be noticed after 5-10 kms and the great part here is still these issues were not resolved.I need to contact the service center lot of times and my scooter is there in the service centre more than with me.I'm posting this comment after lots of frustrations and problems faced through the year.And the lesson i learnt here just i don't need to keep hope on legacy products since the company is using the hope against it.And this is my one year anniversary of issues i'd with this activa 6g.

1

Share

Silent start

The silent start is the most prominent feature you notice.Though, To get to it, The keyless start catches you off guard now and then being a bit finicky.The build quality is classic honda and might be best in class.The suspension is a bit too stiff for my liking but that might be the scooter opening up just because it's new.Talking about the engine, For a 110cc it's quite refined with enough torque to get you up steep hills with a pillion rider.Power delivery is smooth and comfortable in stop start traffic.Coming onto the worst part, The price, Anything above 1.2l on road for a scooter is too much in my opinion but this is much higher but whatever can you do.Conclusion: it's an activa and if you want one, Can't go wrong with it.

0

Share

Reliable Commuter Companion

My enthusiasm for the Activa 6G has been fully obtained. This scooter is relatively ultrapractical and reliable, which is why I detect myself attracted to it. Honda has created a device that's veritably effective and ready to exercise on a diurnal base. Its ultrapractical 2 Wheeler, rider friendly features, and energyeffective motor qualification make a lasting print. For those appearing for a harmonious and operative scooter ride, this model is a clear fave due to its remarkable capacity to give reliable commuting. It draws heads because to its attractive appearance and impressive mileage.

1

Share

More Customer Reviews of Activa 6G
More Bikes in Same Budget