Tata Bolt: 13,500km Long Term Review
---
Tata's affordable hatchback chugs on, pretty much relentlessly in the ZigWheels fleet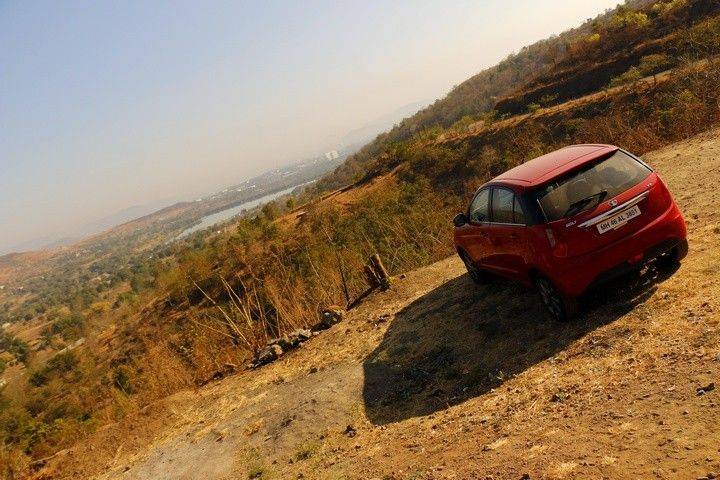 The Tata Bolt has endeared itself to me in a very short span of time, and for a very special reason. The Bolt was assigned to me as my official long termer when the wife was due, and it is the car our little angel came home in. It is known to be one of the most spacious and comfortable cars in its segment, and these virtues came to the fore when it was time to bring the little one home carefully from the hospital along with the wife. And that's besides the fact that the car has me hooked onto it with its engine, performance, efficiency and handling. It's been a couple of months since I've been driving it, and I have no intentions of letting go of the car.
With the wife and baby in Pune with parents and the ZigWheels HQ in Mumbai, I find myself shuttling up and down often, zipping across the Mumbai-Pune Expressway and the Bolt seems to take it all in its stride. The 1.2-litre diesel motor is smooth, with a punchy feel at low to mid revs, though it seems to run out of breath at the top on open roads. It's a likeable car with its kind of handling too – I like the feel and feedback from the steering, while the suspension does a good job of soaking in bumps and potholes and offers confidence at speeds as the car stays flat through corners.

With its kind of efficiency the engine keeps me smiling too, as despite my heavy right foot the Bolt never has a problem returning 17-18kmpl overall. Another feature I like is the Harman-sourced music system that offers crisp audio quality with good bass, the way I like it. There's not much to complain about this month, though a few rattles inside the cabin are irritating, and I wish the brakes offered better bite too. That said, the car needs to go in for a service now I guess, which should take care of these niggles.
Date Acquired: October 2015
Total km to date: 13,670km
Fuel efficiency: 17.6kmpl
Cheers: Design, comfort, handling
Sneers: Rattling sounds inside, soft brakes
Costs: NIL