Jawa Road Test Review
by

Ruman

Nov 2, 2019
Views : 55172
---
Finally, a motorcycle to end Royal Enfield's decade-long home run? We find out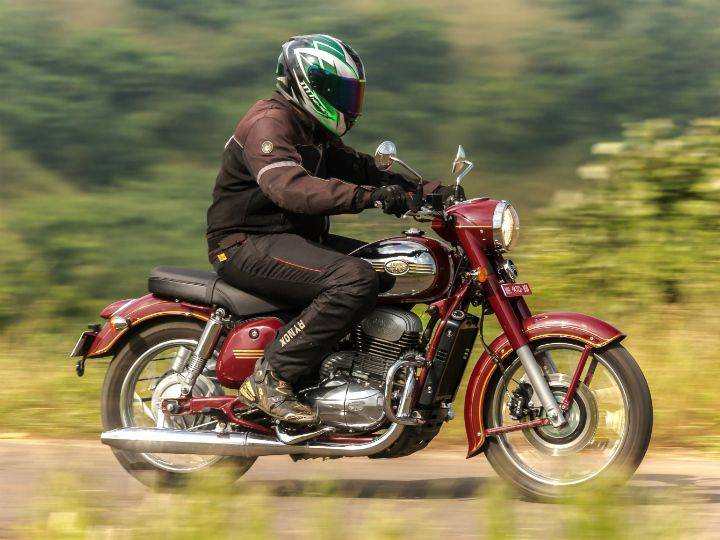 Get latest updates on
the automobile community
Heartachingly pretty, that's what the resurrected Jawa is. The visually overwhelming outcome of Classic Legends' revival of the Jawa is gorgeous enough to make you forgive it anything. Well, just about. But in the time since it was launched, in 2018, the brand behind this stunning motorcycle hasn't had its gameplan unfold in the most glitch-free manner. Those flaws needn't be brought up because they are fresh in the memory of those still seething with mild rage at the premise of having to wait indefinitely for deliveries. Instead, allow me to investigate whether riding the Jawa in the real world is a strong enough sensory experience to make one forgive it all the recent misgivings.

Now, the Jawa, unlike its predecessor from roughly five decades ago, is a four-stroke motorcycle (duh!) but that's not the only bit that makes it contemporary. It is, in fact, the most advanced engine in its class, which constitutes the Royal Enfield Classic 350 and the new Benelli Imperiale 400, and the only one that's BS6 ready (not compliant), too.
Sounds like just the antidote to the Royal Enfield-only diet we've been served for a decade now, right? Exactly my thoughts as I swung a leg over with more than the usual dose of enthusiasm. A moment later, having recalibrated to reaching out for the ignition key slot positioned to the right-hand side under the 14-litre fuel tank, I fired it up. More recalibration. It's hard to get used to this sort of busy engine note from a motorcycle that looks like the one your dad rode in his heyday. Sizing it up, the air of nostalgia settled heavily on my inappropriately kitted-up self (this bike screams out to be ridden with a battle-scarred half-face lid and a wrinkled leather jacket!). The pretty headlight cowl with that round instrument pod that looks like a larger-than-life replica of your grandmother's wristwatch, and either end of the handlebar emerging from within it, conforms to Jawa's design language - heck, it's almost exactly like on the bike that time swept away!

But you already know everything you need to about the meticulousness with which Classic Legends has gone about with the visual resurrection of the legendary Czech brand. What about the more significant resurrection, though? The one involving riding the motorcycle, that is. It was in the search for this answer that I snuck this shiny new motorcycle between my legs into first gear and released the lightly sprung clutch lever.
Riding a Jawa for the first few times, believe me, is a somewhat overwhelming experience - but only if you've ridden the one from the sixties. That's because it seats you in an identical, low, somewhat-Alsatian stance, to the original. And just like the original, it feels tightly packed together - almost clinical, you could say. However, if you're buying a new Jawa to ride one with its nose pointed purely down memory lane, then you've probably already made up your mind. It's imperative, therefore, that I offer perspective on what the new Jawa is like to ride without those sepia-tinted goggles. In this context, the Jawa feels a bit too… modern. That's not to suggest Jawa should have dialled in a degree of crudeness but, as I discovered over five substantial riding days, this feeling crept up every time I fired it up, and remained. Let's go deeper into this.

What sets the tone for the Jawa's riding experience is that detailed-to-obsession mantelpiece housed within the body-coloured double-cradle frame - the engine, in case you're still wondering. The 293cc engine is a champion of bragging rights, having been supplied with suffixes to the tune of liquid-cooling, a 4-valve head, DOHC, fuel-injection and far superior output figures - 28.3PS and 28Nm, by the way. The 6-speed gearbox, offered with a slipper clutch, is an equally competent unit, too. The result of this combined configuration is a performance that's quite in the spirit of the original Jawa, but with a feel that doesn't articulately spell 'heritage' or 'retro.' It feels rather, dare I say, generic. It's quick and fast, undoubtedly, and you can hustle it in the same way you can a Pulsar or a Duke, but that sense of inherent old-world goodness is somewhat amiss. The new Jawa's potential for speed feels deliberate, rather than a by-product of its genes, and while that makes it a rapid mile-muncher, it's got little to offer as a sensory indulgence.

This still works if your riding pattern is predominantly confined to the city. A hard launch from standstill to 60kmph is done away with in just 4.07 seconds and 100 comes up in a respectable 12.59 seconds. These numbers are significantly stronger than those of its competitors (you'll read more about this in the comparison review coming up soon), and I have to admit, the Jawa works really well as a pocket rocket. The gearbox, too, is a no-nonsense affair and with short, precise shifts, it's a perfectly worthy alternative (perhaps even an upgrade) to your existing sub-300cc motorcycle but in a timeless design package. Before I forget, I must hasten to mention the Jawa's impressive fuel-efficiency numbers. How does 41.26kmpl in the city and 35.64kmpl on the highway sound to you? Seriously good, I'd say. Oh, and if you thought that was a typo, well, hold that thought until you read about the Jawa's engine-character further into this story. Let's move on, for now?

What strongly helps the Jawa's performance-cause is its lightness. A 170kg, 28PS machine with a compact footprint thanks to a 1369mm wheelbase should tick all the right boxes in the department of fun, and the Jawa proves this theory's accuracy. On the brakes too, the Jawa is fantastic (despite our test bike being equipped with a drum brake at the rear), coming to a halt from 80kmph in 35.95 metres and from 60, in 20.54 metres. That's better than you can manage on a Classic 350, is what I'll say for the benefit of perspective. The brakes also feel very progressive and ABS is not what you'd call intrusive, thankfully.

It's also sprung very well; nothing fancy, just a conventional telescopic fork and a pair of gas-charged shock absorbers doing their job. The ride quality is pliant, offering a good balance between comfort and handling, although the not-so-generous amount of travel on offer can get it to bottom out with two full-sized riders on-board or on very poor roads. However, what little the Jawa compromises in ride quality, it overcompensates with very responsive handling. Unlike in the case of, say, a Royal Enfield Classic, you have to acquire no new skill or technique to ride the Jawa - it's as intuitive as any present-day sub-300cc performance bike you can think of. In the interest of stability, the short wheelbase has been offset by what appears to be a reasonable raked steering head. This, combined with the low weight and the 18-/17-inch (F/R) tyre combination, makes the Jawa very flickable in any environment and at any speed. In fact, having spent a decent amount of time traversing rain-ravaged roads and even what felt like a motocross track, I couldn't help noticing the Jawa's scrambler potential. Hopefully, Jawa will build us one soon enough!

However, regardless of where you choose to ride it, the Jawa is - and feels like - a small machine. The 765mm seat height makes it supremely accessible to those of you who are shorter than 5'8 even, but for taller riders, the handlebar-seat-footpeg geometry feels cramped, especially over a long distance. Not helping matters is the flat, contour-less seat, which has an ever-so-slight rearward slant. While the padding on offer is decent, it is, firstly, too small a seat to fit two XL-sized riders, and with the pillion seated in a similarly cramped fashion (and with nothing substantial to hold on to), touring on the Jawa is going to require ample breaks. On another note, I also found the Jawa grazing its underbelly with two aboard, although not in an alarming way or anything. What I did find alarming, though, were all the scuff marks my riding boots left on the side panels and even the engine casing. I'd have wept if this had happened to my own motorcycle, especially within the first full day of riding it! And another thing - that elegant speedo is surely a thing of beauty, but its horizontal orientation, along with the lack of colour-contrast makes it largely illegible on the move. If that wasn't bad enough, it also tends to turn into a sort of small aquarium (condensation!) every time it rains or after you've washed it.

These issues aside, out on the highway, the Jawa is a confident little machine. Speed is available in plenty and Jawa has done well in terms of keeping vibrations mostly in check below 90kph. That is to say, it's never completely vibe-free but with a 100 or so on the clock (it literally looks like one, too!), it feels a bit strongly buzzy. While the engine has enough grunt to pull away cleanly even at that speed, the engine's character doesn't resonate with the sensation of touring. It'd perhaps be alright if this wasn't a classically styled motorcycle, but on something that looks the way the Jawa does, what you expect on the highway is a sense of ease and relaxation. Unfortunately, that is not the case.

The same can be said about the Jawa even on the other extreme of the speed spectrum. You'd better not attempt to brag about its low-speed tractability - because it barely has any - and if you're the easy-going types and like to putter around in high gears at low speeds, the Jawa only has disappointment (and some serious engine knocking) to offer. Want to do 50kph in fifth? Fourth, even? Impossible. This nature is only too obvious, mind you, given Jawa's choice of a short-stroke, high-compression motor. This oversquare motor (with a 76mm bore and a 65mm stroke) certainly lacks nothing in terms of clean, committed acceleration but for anything short of that style of riding, it feels out of its comfort zone. Now, some Jawa purists will rightfully argue that Jawas (and the subsequent Yezdis) have always been about performance, but Classic Legends' intent with this revival project was, I'm sure of this, to create something far more inclusive. In other words, something that would retain its identity while also appeasing the appetite of those looking to move beyond the Royal Enfield. In the present case, sure, the Jawa outperforms the Classic 350 in every aspect, but from a personality perspective, it falls way short.

But aren't motorcycles meant to be subjective? Absolutely! But if you look over your shoulder, at the collective subjectivity of the lakhs who've bought Royal Enfields in the last decade, it becomes clearer. Someone buying into this class of motorcycle wants a functional takeaway as much as a characterful, emotionally enriching experience. Even without considering the much talked about masculinity, the alpha-male aspect eternally associated with 'Bullets', the simple truth is, a motorcycle in this class needs to go beyond the sum of its components, or even performance.
At Rs 1.64 lakh (ex-showroom), the Jawa is a fairly priced motorcycle, but its overall value is debatable. I say this because, astride the Jawa, you're engulfed in the warmth of nostalgia only when you look at the motorcycle. And when you do, it really is a rewarding experience. It's the sort of motorcycle you'll want to park inside your house, by your bedside, even. But a motorcycle is always more rewarding when in motion, going someplace agreeable, and in that regard, the new Jawa is not quite the classic legend you'd have imagined it to be.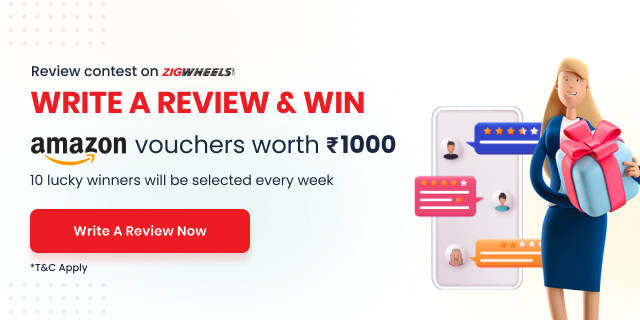 See what our community has to say!
NEW
India's largest automotive community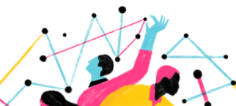 3 Other Things You Might Want To Do