2022 KTM RC200 First Ride Review - Evolution Or Revolution?
---
Is the new iteration of this baby supersport just wearing new clothes? Or are some big changes lurking underneath?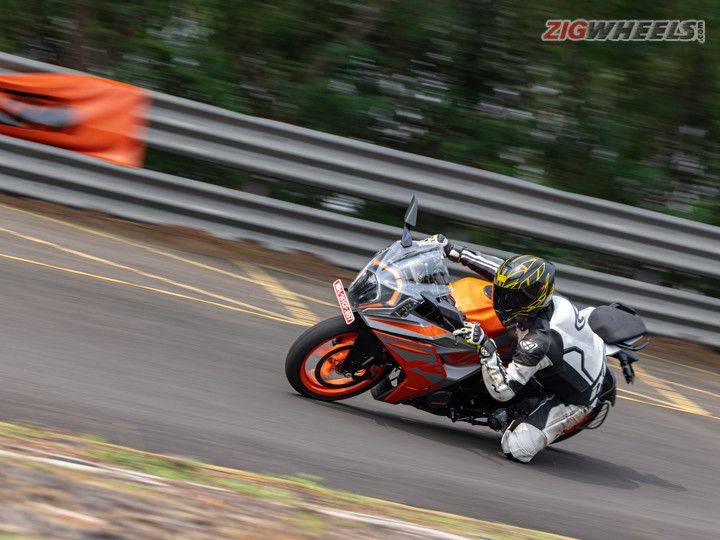 Visually, the new KTM RC 200 looks quite stunning, especially that fuel tank finished in silver and orange. It looks like it came straight off KTM's Moto3 machine. And then there's that half-cut fairing that exposes the engine and just screams "race bike" - whatever you don't need for more speed can just be dropped, right? Even that new fairing, with its slashes and cuts, is purposeful and more aerodynamic. And let's get this out of the way: yes, it does look much better in real life than it does in the pictures. But more on that later. So put all those changes together, and does this mean that the new RC 200 is more track-focused than before?

More accessible
Well, not really. Even though the seat height stays the same at 835mm, the rider's seat itself is flatter and more spacious. The previous bike's seat seems angled upwards in comparison, almost pushing the rider into the handlebars. Not this one, though. Even the pillion gets a proper seat, which is flat and there even are proper rear grab rails here now. This is because the RC 200 now gets a new bolt-on rear subframe which has been specially designed for the RCs to make more room for both rider and pillion. Even the clip-on handlebars are now set higher and angled outwards for a more comfortable riding posture that sees the rider leaning a little less towards them.
Then there's the engine - there's no change here on paper. The 200cc single-cylinder liquid-cooled 4-valve mill still makes 25PS at 10,000rpm and 19.2Nm at 8,000rpm. Just the radiator is curved and larger now to increase its efficiency and make the motor run cooler. Even the suspension is unchanged, except that now the upside-down fork gets 10mm extra travel. All these changes actually point to the RC 200 becoming a better everyday machine. But is that what an RC is really supposed to be? An everyday bike?
The right changes
Nope, not at all. Look past all these obvious changes and the true nature of this new RC 200 starts coming through. Sure, it may have the same peak power and torque figures as before, but how it makes that power has changed. Thanks to a 40 percent larger air box, there is much more torque available throughout the rev range. Now the 200's motor was known to be very peaky, but it feels less so now... a lot less so! In fact on the Bajaj test track, where we sampled the bike, there were a couple of corners where we were able to enter one gear higher, and still carry a good amount of drive out of the turn. While in the real world, this will mean that the motor is more tractable at slower speeds, on a track or a twisty mountain road, the motor will now feel a little more forgiving, and a lot more fun. And this should allow more riders to extract much more performance from this new RC 200.

But what will really impress most people about this new RC 200 is its handling. Now how did KTM achieve that? Because while they have gone on and on about how they made this bike lighter, it has the same 160kg kerb weight as the last-gen model. Well, that's because at 13.7 litres, this new fuel tank is over four litres larger than before. So the dry weight has been dropped, and it's been dropped in the right places. The new wheels are much lighter, and stronger too. The front brake rotor, larger at 320mm, has been lightened by removing its carrier and mounting it straight to the wheel. Even the rear sprocket has had some mass carved out of it to make it lighter. This is all unsprung mass, which means the RC has become easier to steer than ever before
Even with no changes to the steering geometry compared to the previous-gen RC, this new RC 200's front end feels a lot lighter and more responsive to steering inputs. This makes the bike so much more flickable, especially when changing directions from one corner to the next. Even the seat, with its new texture, gives you better grip on your thighs and the new tank shape makes it easier to hook your knees when hanging off in corners. So around the twisties, this new RC 200 is much more confidence-inspiring than ever before.
Trouble in paradise
But with the handling so good now, some issues do begin to crop up. Its MRF Revz-C tyres (110/70 R17 at the front, 150/60 R17 at the rear) work well for everyday use, but when you start pushing hard on a track like we did, they really begin to show their limitations. They felt decent on the last-gen RC 200, but on this new one, at heavy lean angles, they feel like they might let go if you push really hard. And then there are the brakes. Don't get us wrong. They're good. They've got a really strong bite and KTM claims 100-0kmph in 47.4 metres. But the feel at the lever is a little spongy and requires you to really squeeze hard if you want to shed speed quickly. Honestly, it would've been better if the lever had a little more resistance.
Better looking in real life
And coming to the bit most of us complained about when we first saw the bike… its new design. Yes, it's certainly not as distinctive as the last-gen bike, with its twin projector headlights and pointy beak. But as we mentioned, it looks better in real life than in pictures, and from some angles, especially from the side, it does look like a pukka race bike. Some of the design details we really liked are LED headlights, the new indicators that are integrated into the fairing, the new mirrors that are much wider than before and the new subframe that peeks out from under the rider's seat. There are some other clever touches here as well, such as the folding rear brake pedal and shifter. And coming to the console, this is running the same monochrome LCD unit that we first saw on the KTM 250 Adventure. This isn't as fancy as the colour TFT on the 390 Duke, but this large, white backlit console is a lot more readable than the small, orange one on the last-gen bike.

Verdict
So the new RC 200, in some ways, has become more usable and everyday friendly than before. But in other ways, and in ways that matter, it's become more fun-to-ride than it ever was. While the only dramatic change here has been the design, it's the smaller changes across the board that have really elevated the RC's riding experience to another level. The best part here is that even with all these changes, it's priced almost exactly the same as the last-gen bike, at Rs 2,08,717 (ex-showroom, Delhi). That said, this is an introductory price and is likely to increase in the future, but it's certainly worth getting excited about. For us, though, what's even more exciting is the thought that if the RC 200 has become so much more enjoyable, the upcoming RC 390… that's going to be something else!
More on 2021 KTM RC 200

Rs. 2.08 Lakh Onwards
Ex-showroom, Delhi
See what our community has to say!
NEW
India's largest automotive community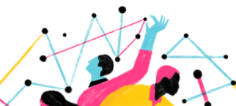 5 Offers Available