2020 KTM 390 Duke BS6: First Ride Review
by

Alpesh

Feb 25, 2020
Views : 19408
---
How has the upgrade to BS6 and the addition of a quickshifter changed the fiery nature of the 390 Duke that we've all come to adore?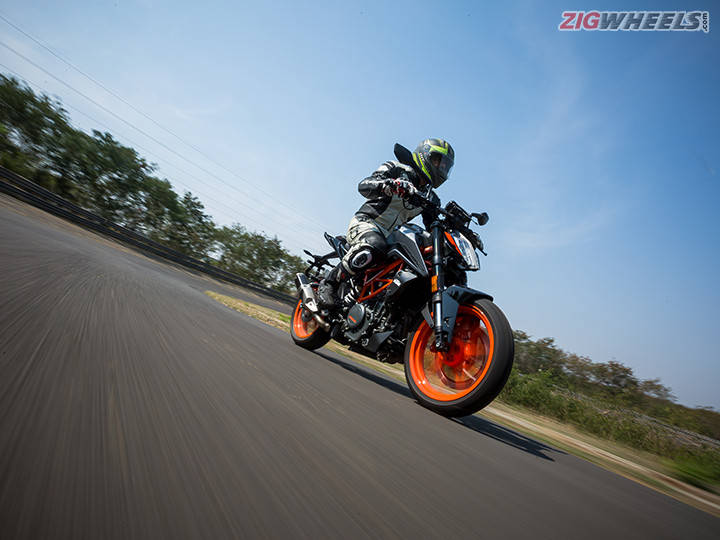 Get latest updates on
the automobile community
The KTM 390 Duke has always been a fantastic value for money proposition. You can use it either for your daily office commutes or for your grocery runs and you'll have a wide grin plastered on your face throughout. And if you want to hoon around a track or show it some twisties, then the little 390 elevates your riding experience to a whole new level. Its crazy price to performance ratio and the ability to pretty much make every ride exciting is what made it so popular among the masses.
When the new-generation KTM 390 Duke was launched a couple of years back, it came with a tonne of segment-first features like a full TFT display, Bluetooth connectivity, slipper clutch and ride-by-wire. For its Rs 2.48 lakh (BS4 model) price point, this was a fantastic deal KTM 390 Duke BS6 Price.

With the BS6 update, KTM has increased the price by around Rs 5,000 and given the 390 Duke a couple of sweet new paint schemes. But if it was just a colour update, you would have already made up your mind the day KTM released the press images.
No, we daresay you're here 'cause you want to know if that new bi-directional quickshifter has changed the bike's attributes any significantly. And more importantly, whether it makes the 390 Duke more of a must-have in your garage.
Q: Do they look as dope in reality as they did in the press images?

A: No, they do look stunning in real life. Especially the matte silver you see above. We also appreciate that KTM hasn't gone overboard with the stickering, like they're sometimes wont to do. That said, we feel that KTM should have gone with the matte silver and orange frame instead of black. That would've made it that much more delectable.
Also read: Here's What's Different Between The BS6 And BS4 KTM 390 Duke
Q: So there's just one difference visually?
A: Yes, apart from the new colour schemes, the BS6 390 Duke looks exactly the same as its predecessor.
Q: Ugh, fine, tell us about the quickshifter!

A: It works like a charm… is what we would've liked to say. But after testing it on Bajaj's test track in Chakan we were a bit let down. You see, the main purpose of a bi-directional quickshifter is to offer seamless gear shifts without engaging the clutch -- basically full-throttle upshifts and quick downshifts without having to blip the throttle manually. Unfortunately, the quickshifter on the BS6 390 Duke is not the smoothest out there. The gear shifts are jerky and as you reach the redline (going from 4-5-6), the quickshifter just doesn't work as it's intended to.
In fact, it feels like a budget hack by KTM to keep costs in check. That's because KTM is using a semi-mechanical system to sense upshifts instead of a pressure sensor. This whole process isn't as quick as on a traditional pressure sensor, and that means it's not fast enough to respond to upshifts at really high revs (near the redline).

And for downshifts, it just sprays a little extra fuel into the cylinder to try and increase the revs, instead of actually blipping the throttle. While the revs are bumped up slightly by this process, it doesn't produce the same effect as an auto-blipper, and ends up relying on the slipper clutch to handle some of the load of rev-matching when downshifting. This makes for clutchless downshifts that can be described as clunky at best.
Q: Can it be fixed?
A: KTM India has confirmed that they can fix this system with just a software update, so let's keep our fingers crossed! We have done a detailed story on this, which you can read here.
Q: Since it is the same bike as the BS4 model, can someone retrofit the quickshifter on their BS4 390 Duke?
A: We knew this was coming, and the simple answer is no! KTM India told us that it would require a different ECU map, different sensors and wiring harness. So a retrofit won't be an easy affair by any means.

Q: What about its underpinnings? Are they the same as the BS4 390 Duke?
A: Yes. The 373cc motor, even though it is BS6-compliant, makes the same power and torque figures as before (43.5PS and 37Nm). The suspension and braking hardware is also identical to the older BS4 model. What has changed is weight and ground clearance. The former has gone up by 4kg while the latter has dropped from 175mm to 151mm (as the exhaust pipe now goes from under the bike instead from the side as seen on the previous model). So there are chances that you might scrape the Duke's belly on big potholes. KTM has provided a bash plate to keep the exhaust components safe in case things do scrape.
Q: What about the performance? Has it gone down in the quest to emit less fumes out to the atmosphere?
A: Out on the track, we didn't feel any drop in performance. However, we will reserve our judgement until we put it through a good ol' VBox test.

Q: Finally, should you buy one?
A: Absolutely. You see, the ineffective quickshifter does not change the fact that the 390 Duke is still a great motorcycle. You can still change gears the traditional way. The quickshifter on the 390 Duke is just a bragging right as none of the motorcycles in its segment has one. Heck, the next motorcycle to come with a bi-directional quickshifter is its own big, mad cousin, the 790 Duke! In any case, while a quickshifter is a nifty thing to have on the race track, it usually isn't a make or break factor when buying a motorcycle in this class.
KTM 390 Duke Video Review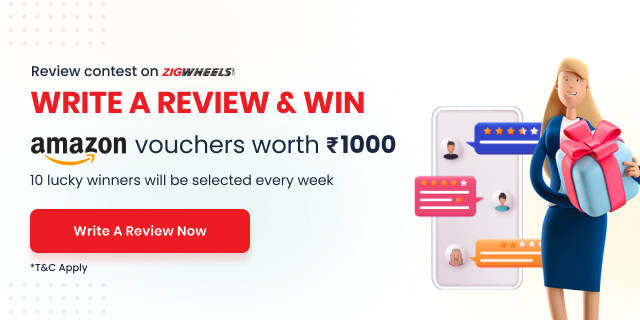 Bikes Similar to 390 Duke
See what our community has to say!
NEW
India's largest automotive community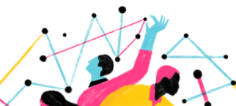 2 Other Things You Might Want To Do