Volkswagen to showcase Golf GTI Clubsport S
---
At upcoming GTI meet, Volkswagen will unveil the Golf GTI Clubsport S, the most powerful production Golf GTI ever made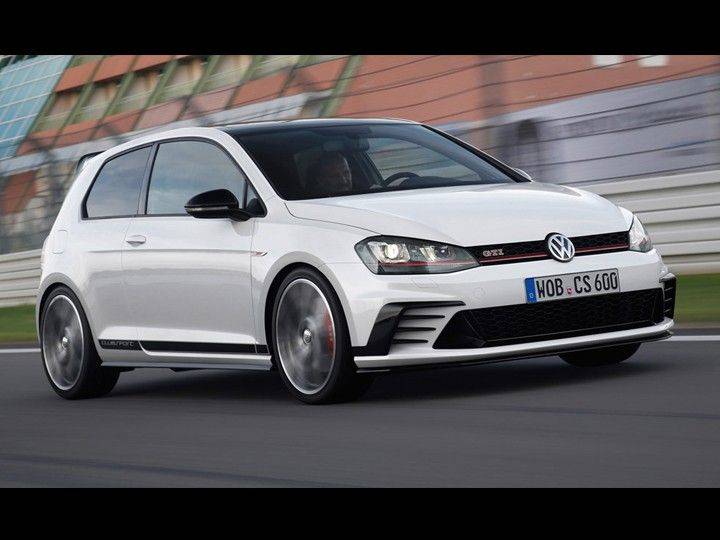 Volkswagen will be celebrating the Golf GTI's 40th birthday with thousands of fans at the 35th GTI Meet at Lake Wörthersee in Austria this weekend.
At the meet, Volkswagen will showcase an even hotter version of the Golf GTI called the Golf GTI Clubsport S. This will be the most powerful version of the Golf GTI till date and VW will only make 400 units of the same. It will churn out an impressive 310PS of power.
The GTI Clubsport S will borrow its engine from the 330PS Golf GTI TCR, which is the race car version being used by Volkswagen Motorsport in the TCR International Series. Engine aside, Volkswagen has also extensively worked on its chassis to give it better handling dynamics and stability. As a result of this, the VW GTI Clubsport S was able to complete a lap around the legendary Nurburgring circuit in just 7min 49.21sec, a new record for any front-wheel drive production car.

The company's geniuses from the Wolfsburg and Zwickau plants will also carry forward their tradition of presenting a totally reworked version of the Golf at the stage. Team Wolfsburg is all set to showcase the Golf GTI Heartbeat, which boasts 400PS, 10PS for each of the 40 years the GTI has been in existence. On the other hand, the boffins from the Zwickau plant will pay tribute to the 35th GTI Meet with the Golf R Variant Performance 35: this vehicle has an output of 350PS, 10PS for each meeting at Lake Wörthersee in Austria.