Tata To Target Fleet Operators With Bolt?
Aug 16, 2016
Views : 2792
---
The fleet-spec Bolt will most likely lose certain features to price it aggresively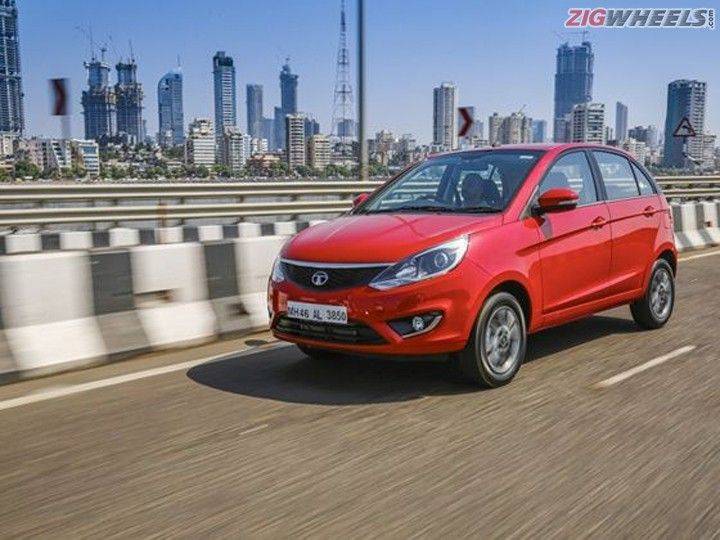 When Tata launched the Bolt back in 2014 the manufacturer stated that the model would not be sold in the taxi market. The decision was evidently in place to maintain the product's niche, but with the model's sales settling into the triple digits every month, the carmaker may now reconsider its decision and target fleet operators with the hatchback.
The Tata Indica was a favourite among fleet buyers thanks to its combination of an efficient diesel engine and spacious interiors. While the Bolt was launched as a more upmarket alternative, it received a lukewarm response from buyers and Tata has shifted focus to more lucrative models like the Tiago. Additionally, the passenger vehicle segment hasn't been expanding as quickly as the taxi operator space, which has seen many brands targeting the latter, including Maruti Suzuki, Toyota and Hyundai. The growth in the fleet segment has been largely motivated by the presence of aggregators like Ola and Uber, and Tata may be looking to get a slice of the action.
If the Bolt is offered as a taxi market model, features like the touchscreen infotainment system and alloy wheels will most likely be removed to price it competitively. Tata has not officially commented on its plans for a Bolt taxi, but with no significant update expected anytime soon, a sales boost may only come with a change in Tata's strategy for the Bolt. Currently, the car is available with 1.2-litre turbocharged petrol engine that makes 90PS of power and a 1.3-litre turbo-diesel mill that produces 75PS. Prices for the Bolt start at Rs 4.58 lakh and go up to Rs 7.23 lakh (ex-showroom, Delhi).