No, Tata Motors Isn't Letting Go Of Jaguar Land Rover Anytime Soon
Oct 17, 2019
Views : 15034
---
Tata Motors has had JLR under its wing since 2008 and also developed the Harrier with the latter's involvement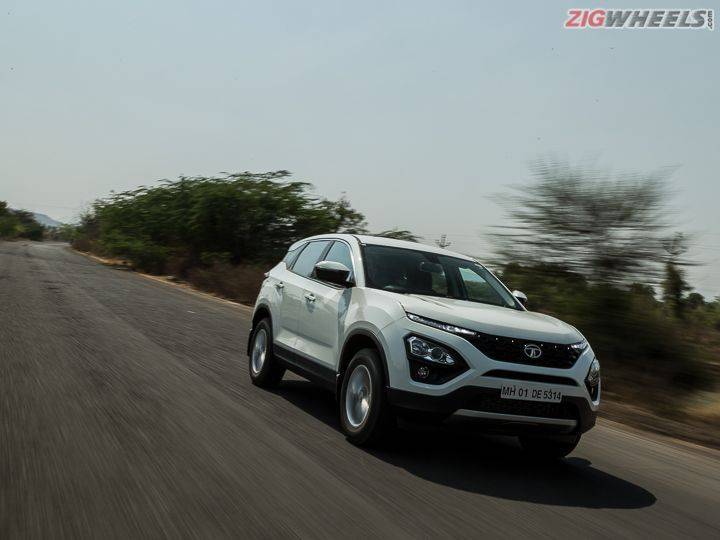 The Chairman of Tata Sons has confirmed that the group won't be selling Jaguar Land Rover.
JLR has been suffering a slowdown with UK factories set to shut for a week in November due to Brexit concerns.
Even Tata Motors has been suffering a slowdown in India as well as countries like China.
Chandrasekaran targets to reverse JLRs losses by 2021.
Tata Motors has revealed that it is open to expansion via partnerships with other automakers, but the carmaker has also reiterated that this interest doesn't mean that it has plans to sell Jaguar Land Rover (JLR) anytime soon. This was confirmed by Natarajan Chandrasekaran, the chairman of Tata Sons Ltd. It is the holding company for the business group that includes Tata Motors. So we can all heave a sigh of relief, for now. JLR is important to Tata as the Brit company has been instrumental in the development of the D8 platform which underpin current Tata cars like the Harrier. The platform will also underpin the upcoming Buzzard (Harrier 7-seater) that could make its debut at the upcoming 2020 Auto Expo.

Tata Motors had bought the Jaguar and Land Rover brand back in 2008 from Ford Motor Company and was reaping the benefits with positive sales in countries like Russia and China. However, this didn't last long as in recent years, JLR has been on a slowdown. Such has been the slowdown that JLR is closing factories for a week in the UK in November due to concerns regarding supply chain disruption owing to a possible no-deal Brexit.

Tata Motors too has been suffering losses in India with the automotive slowdown as well as countries like China having an economic slowdown. Chandrasekaran also mentioned that sales in China dropped by 50 per cent last year. But he added that this year, it's sales figures have been a bit more stable. He believes some of the reasons were self-inflicted, including vehicle quality and dealer issues, admitting difficult times for the auto industry. While JLR has had more capital expenditure than cash flow over the last two years, Chandrasekaran targets to reverse that by 2021.

Chandrasekaran's recent comments is a positive assurance of sticking with Jaguar Land Rover as any indication of a split could not only be harmful to JLR but Tata Motors itself. The carmaker is already well into its Impact Design 2.0 architecture with upcoming JLR-based models like the Buzzard (7-seater) on its way. So a split at a crucial time would severely compromise Tata Motor's model platform that it prefers to stick to for at least another 20 years.
Add Your Comments