Tata, Jaguar Land Rover And Ford Kickstart UK's 'Autodrive' Testing
Nov 20, 2017
Views : 7331
---
Autodrive, held on the streets of Coventry, is the United Kingdom's largest trial of connected and autonomous vehicle technology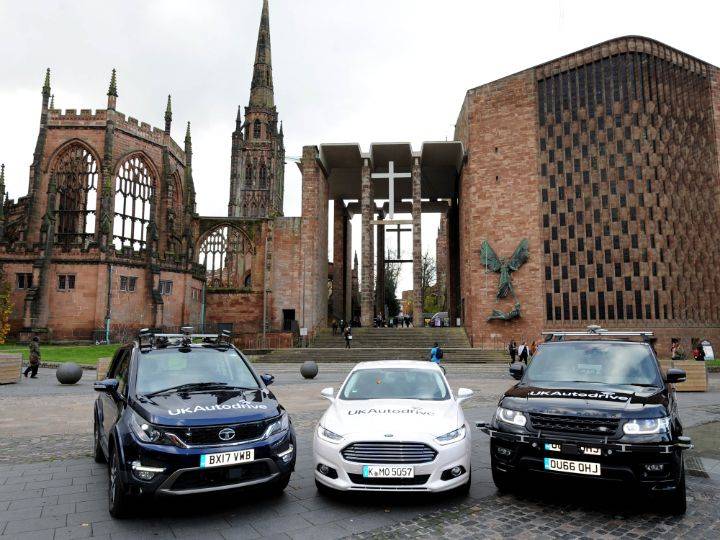 We are still some way from connected and autonomous driving technologies playing a pervasive role in our lives. Still, that future isn't too far as the United Kingdom witnessed its largest trial of connected and autonomous vehicle technology being tested on the streets of Coventry, which is referred to by many as the birthplace of the motor car.
The project has been tagged as 'UK Autodrive' and its main participants include Jaguar Land Rover (JLR), Ford and Tata Motors European Technical Centre (TMETC). Four cars are part of the testing group - a Hexa from Tata Motors, an F-Pace and a Range Rover Sport from JLR, and a Mondeo from Ford. The connected car trials are exploring the benefits of vehicles that can communicate to each other and their surroundings as well.
The companies have collaboratively begun trials of some of the features which fall under the wider scope of autonomous and connected car technologies. These include:
Emergency Vehicle Warning (EVW): All emergency vehicles, including ambulances, fire engines and police vehicles will send a signal directly to other connected vehicles, notifying that they are approaching at speed. It will advise to make way for them.
Intersection Collision Warning (ICW): This system warns the driver when it is unsafe to enter an intersection because of the higher probability of a collision.
In-Vehicle Signage (IVS): It harnesses information from the connected services and feeds in information about the road closures, congestion and other incidents directly to the car's onboard display.
Electronic Emergency Brake Light (EEBL): It alerts the driver if a vehicle in front suddenly applies the brakes, especially in conditions when the driver is unable to see that vehicle due to traffic, road layout or weather conditions.
Green Light Optimal Speed Advisory (GLOSA): This system sends traffic light information to the connected car, which is able to calculate the optimal speed for approaching the lights, potentially minimising the number of red light stops, improving traffic flow and reducing emission levels from idling vehicles.
Intersection Priority Management (IPM): It assigns priority when two or more connected vehicles approach an intersection without priority signs or traffic lights.
Collaborative Parking: It provides real-time information about free parking spaces either in close proximity or near the driver's final destination.
The JLR and TMETC automotive vehicle research technology trials have been devised to develop self-driving cars in a real-world setting. However, trained professionals are always supervising the cars all the time.
Further trials are scheduled to take place in Coventry and Milton Keynes early next year, followed by a final series of open road demonstration events in both cities during the second half of 2018. This development will surely boost the country's top officials as the United Kingdom, which is battling the Brexit fever, aims to launch self driving cars by 2021.
Recommended Variant :
Hexa XM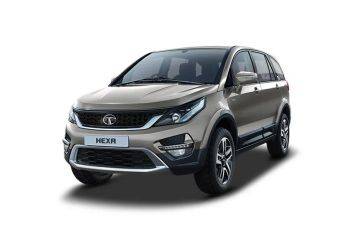 View September Offers
View On Road Price