Opinion: Oh Honda, Why Won't You Let Me Buy An Amaze ZX
---
Bossman says Honda's taken the right steps to be Honda again. I agree with him, but...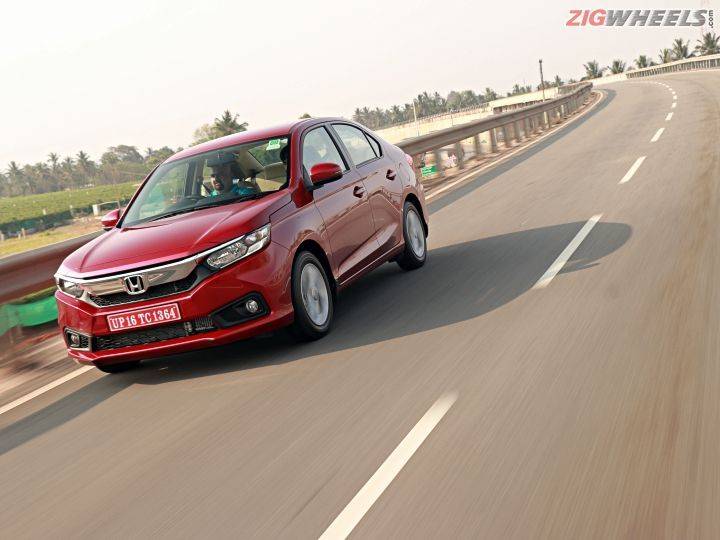 When the wraps came off the Amaze officially, I remember the lengthy phone call I had with Kartikeya. "Just tell me one thing," he said. "Does it feel like a Honda again?". I smirked, and quickly ratted off a sly "Yes". Cut to a fortnight back - there are some ruffled feathers in the office. We're trying to get the video review prepped in time before the embargo lifts. As I give the final video a once over, something just doesn't sit right with me. I mean, Honda has thrown everything including the kitchen sink at this. It looks good, has ample amount of space, a massive boot and a sorted ride. There's a diesel-CVT on offer too, and that's a big bonus when compared to those jerky AMTs, innit? But, I couldn't put a finger on what felt missing.
Until yesterday, that is. Honda announced the prices of the Amaze, and to put it kindly - it didn't surprise us one bit. It was close enough for buyers to raise an eyebrow and head to their nearest Honda showroom. But is it enough to make them cut a cheque and take one home? Only time will tell. A few quick glances at the price list gave me the missing piece of the puzzle.
Here, take a look at the price list, and notice how it's priced vis-a-vis the one to beat — the Maruti Suzuki Dzire.
Petrol
Honda Amaze
Maruti Dzire
E
Rs 5.59 lakh
LXi
Rs 5.56 lakh
S
Rs 6.49 lakh (MT)
Rs 7.39 lakh (CVT)
VXi

Rs 6.44 lakh (MT)
Rs 6.91 lakh (AMT)

V
Rs 7.09 lakh (MT)
Rs 7.99 lakh (CVT)
ZXi

Rs 7.06 lakh (MT)
Rs 7.53 lakh (AMT)

VX
Rs 7.57 lakh
ZXi+

Rs 7.96 lakh (MT)
Rs 8.43 lakh (AMT)
Diesel
Honda Amaze
Maruti Dzire
E
Rs 6.69 lakh
LDi
Rs 6.56 lakh
S
Rs 7.59 lakh (MT)
Rs 8.39 lakh (CVT)
VDi

Rs 7.44 lakh (MT)
Rs 7.91 lakh (AMT)

V
Rs 8.19 lakh (MT)
Rs 8.99 lakh (CVT)
ZDi

Rs 8.06 lakh (MT)
Rs 8.53 lakh (AMT)

VX
Rs 8.67 lakh
ZDi+

Rs 8.96 lakh (MT)
Rs 9.43 lakh (AMT)
See? Honda needs the equivalent of a Z+ variant in their lineup. And that is a ZX in Honda speak. Why should Honda do it? Well, the reason is simple. Honda is Honda. Now, forgive me for borrowing their slightly overused marketing line, but hear me out. On one hand, we've got Maruti Suzuki that has no qualms in asking near ten lakh rupees for their compact sedan. Compact. Let that word sink in. That, to me at least, shows a bucketful of confidence in the product. And, if the number of top-spec Dzires I see on the road is anything to go by, the audience is lapping it up by the dozen.
So, dear Honda, don't you think the customers will bite the bait for the prestigious "H" badge? Isn't it the perfect setting for you to fill the small want gaps of the Amaze? Throw in everything you've got - a snazzy set of alloy wheels, all-LED headlamps, heck a sunroof even. Make it the Honda City of the compact sedan segment. I know you can. I'm slightly disappointed you've chosen not to.
Here's a more rational argument from a saner train of thought. The three big features we spoke about justify a price hike of half a lakh rupees, assuming everything else is kept as is. That gives us a vehicle that's slap bang in the Dzire Z+ territory. Even if Honda chooses to make the ZX a halo model, and ergo, a CVT only - prices work out to be Rs 8.97 lakh (Petrol-CVT), and Rs 10.07 lakh (Diesel-CVT) - assuming there's a Rs 90,000 premium for the automatic transmission. Yes, that's a good half a lakh more when compared to the AMT variants of the Maruti. Again, something that's justifiable purely because of the superior tech and the smoother driving experience.
Tell me, dear Honda, don't you have enough reasons to believe those wanting a premium Honda don't mind paying premium money? Back in the early 2000s, the Honda City took the market by surprise. It was priced at a premium when compared to its rivals, but owners continue to swear by it. Then, there was the Civic, which wasn't particularly attractively priced either. Its success begs for another story in itself. Finally, you are the only brand that managed to sell a petrol SUV to us diesel-crazy Indians. Not for a year or two, but for a full decade. You see Honda, that badge of yours has immense pull. If the products live up to the badge, there's no reason for us not to empty our wallets.
Oh Honda, why won't you let me buy an Amaze ZX!
Add Your Comments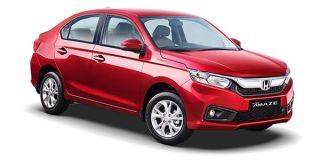 View October Offers
View On Road Price