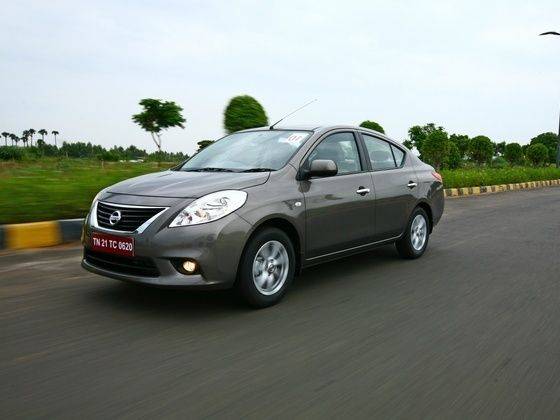 Rising input costs has seen car makers hike prices of their vehicles and the latest to do so is Japanese car maker, Nissan. Three of Nissan's vehicles will bear a price hike ranging from 1.5 per cent to 2.5 per cent.
The three Nissan vehicles that have become dearer are the Micra hatchback, Sunny mid-size sedan and the Evalia multi-purpose vehicle.
Ex-showroom price of the Nissan Micra have gone up by 1.5 per cent, the Sunny is dearer by 2.0 per cent and the Evalia's prices have been subject to a 2.5 per cent hike.
Prices of the Micra now range between Rs 4.30 lakh to Rs 6.74 lakh (ex-showroom Delhi), the Sunny has been priced between Rs 6.05 lakh to Rs 9.12 lakh (ex-showroom Delhi), and the Evalia is now priced between Rs 8.70 lakh to Rs 10.23 lakh (ex-showroom Delhi).
Nissan has also recently launched its safety driving forum in India that seeks to educate drivers and passengers about the importance of safety features in vehicles with live demonstrations.
Also read: Nissan Safety Driving Forum launched in India