Maruti Suzukis Electric Car For the Masses Takes Shape
---
The first electric car from India's largest car manufacturer is taking shape. Here's how Maruti is making headway in the exciting but unknown arena of electric vehicles.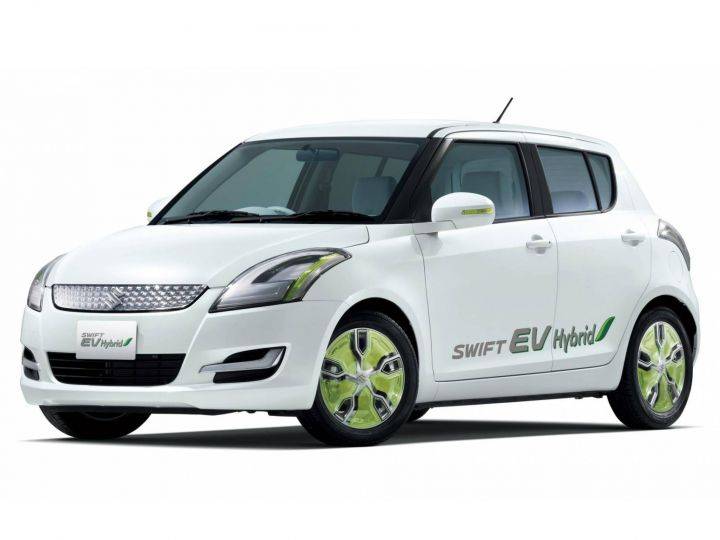 Maruti Suzuki is set to launch its first electric vehicle in India in 2020. With over 50 percent marketshare, of which over 75% are small cars, Maruti knows that it needs to make an affordable and sensible electric car. How does the market leader plan to make this happen? A candid chat with RC Bhargava, Chairman, Maruti Suzuki provided some answers.
Ear to the Ground

Back in the 1980s, Maruti Suzuki did something very strange for a public-sector undertaking - they asked the people what they wanted. A market survey was the tool that helped pick the Maruti 800 and the Omni as the correct products for India. To make sense of things, Maruti will undertake a three-four week market survey to collect data on how potential electric car owners will use their cars.
Where they park their cars, their commute and travel cycles, the type of places they visit and the electric infrastructure around them will be crucial before people put their money into electric cars, and the same data can help optimise the proposed all-electric car.
360 Degree

When it comes to range, how much is enough? When it comes to charging time, how much is too much? While the survey will help Maruti understand the key needs and concerns, they know that they will have to build more than just a car. Maruti does plan to set up some charging stations, but their locations and the cost to owners for charging/parking will be decided based on the results of the survey and support from the Government and private players in the electricity generation/distribution industry. Maruti intends to setup charging stations on highways to extend the usability of EVs.
Also, there will be a concerted effort towards the handling of end-of-life batteries. These can then be redeployed in other applications. Also, Maruti will look into disposing of batteries responsibly.
From Japan, for India

While electric powertrains and batteries could become cheaper by 2020, Maruti knows that it is easier to competitively price a larger car like a SUV/sedan than a hatchback. Maruti is taking all steps to make sure it can lower manufacturing, and the costs to the user, by aggressively adopting localisation for all parts. The electric powertrain technology will be borrowed from parent company Suzuki and its partner Toyota. Most importantly, the battery pack for the car will be sourced from the plant Suzuki is setting up in Gujarat. This plant, set up in collaboration with Toshiba and Denso, will be the first of its kind lithium-ion battery manufacturing facility in India. With the most expensive parts being made in India and mating them with the modified chassis of an existing car in its lineup, Maruti could offer a very competitively priced all-electric compact-SUV/sedan by 2020.
Reality Check

The two all-electric passenger cars on sale in India today cost significantly more than similarly sized/specced counterparts, but their biggest drawback is the limited range offered on each charge. Maruti recognises that the same will affect its first electric car if does not take a holistic approach. Currently, an electric vehicle can cost 30 - 40% more than its liquid-fuel powered sibling.
What about fossil fuel?

The internal combustion engine isn't done for just yet -- the majority of cars will still be powered by it till 2030. However, from 2020, the popularity of small diesel engines will drop as BSVI norms will make the oil-burners much more expensive than their petrol counterparts to meet the lower emission standards. From there on only EVs will be on sale, still, it will take at least till 2047 for fossil fuel powered machines to be off the road. The future of the car till then seems to be petrol hybrids; diesel engines, at least the small turbocharged ones that power most of the cars sold by the company in India, will not be able to meet stricter emissions norms post 2018.
The Goal

There are daunting tasks that the Government of India and the Society of Indian Automobile Manufacturers (SIAM) manufacturers have been setting for themselves in terms of adopting greener transport solutions. India is expected to grow exponentially in the coming years and its commitment to do so while being environmentally responsible has made sure electric vehicles constitute 40 per cent of all cars on the road by 2030, or complete electrification of all road transport by 2047. While this could shake up the established pecking order, Maruti is trying to use its first mover advantage and stay ahead of the curve - just like it did over two decades ago.