Attractive Tax Breaks Vital For Manufacturing, Importing EVs: Mercedes-Benz India
Dec 26, 2017
Views : 5754
---
Roland Folger, Mercedes India's head honcho, further added that the company would only consider making EVs locally once it starts selling more than 400 such units per annum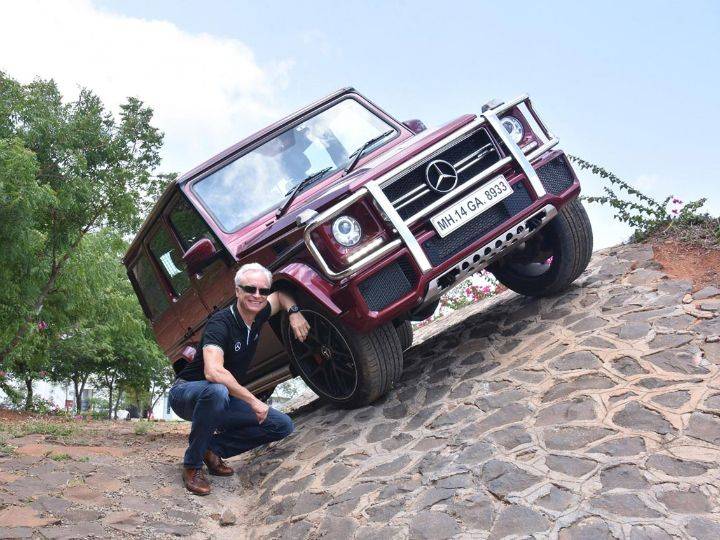 Update: Roland Folger, CEO of Mercedes-Benz India, has been one of the most outspoken industry professionals in the country. This time around, Folger has come out and questioned the country's super-ambitious aim of all-electric mobility by 2030. He has tagged it as not a viable solution for India as most of the companies haven't even begun manufacturing EVs (electric vehicles) yet. Moreover, he added that a broader perspective is required in order to push towards greener transportation as the rest of the world is gunning towards perfecting the engineering behind hydrogen fuel cell technology and not electricity.
In his words, "Our planners should know that over the next two decades or so the whole world will be driving hydrogen cars and not electric cars." Folger also emphasised on the fact that 5-10 years of time for the automobile industry isn't enough for a complete makeover. He added that it takes years to come up with an innovation in the automotive scene and "the least policymakers can do is to take the auto industry into confidence."
Mercedes-Benz, India's largest luxury carmaker, has kept its accountants happy this year despite the jiggling of tax structures. The company knows that India is gunning towards electrified vehicles and wants to be an active contributor towards this movement. Folger has called for tax breaks for the automobile industry to carve out a sustainable business model for EVs in India.

Also Read: Quicken Deployment Of BS-VI Vehicles By Incentivising Them: Mercedes-Benz
He reportedly said that the company would only manufacture EVs in India if it starts selling at least 400 such units per year. That is a tall order for a company that has no electrified vehicles in India at the moment. Heavy localisation of EV technology will be a key factor to keep the costs in check. For its conventional vehicle lineup though, Mercedes-Benz India enjoy over 60 per cent localisation of parts.
Folger is also reportedly seeking for a relaxed tax structure on EVs imported via the CBU (completely built unit) route, which will further encourage automakers in the country to invest and build a sustainable business model for producing and importing EVs in India. In his words, "We need to wait for government policy to see how the pricing of our EVs works out. The government should consider tax breaks to CBUs for one to two years."

As far as hybrid vehicles are concerned, they attract a massive 43 per cent overall tax (28 per cent + 15 per cent cess) in India. Mercedes-Benz India is also looking for a stable government stance on taxation of such vehicles. The company reportedly said that plug-in hybrids are a meaningful alternative to EVs.

Mercedes-Benz is currently developing nine EVs for global markets. If its Indian arm opts for importing such cars in the country, they will fall under the EQ brand name, which has been receiving a lot of attention since it was first unveiled at the 2016 Paris Motor Show. Whether the company decides to manufacture or import such eco-friendly vehicles in India, depends totally on how or if the government gives any tax breaks.