Mahindra To Have A Controlling Stake In Ford India's Operation?
Sep 25, 2019
Views : 9106
---
A report suggests Mahindra might soon hold 51 per cent stake in a new JV with Ford, essentially controlling the latter's operations in the country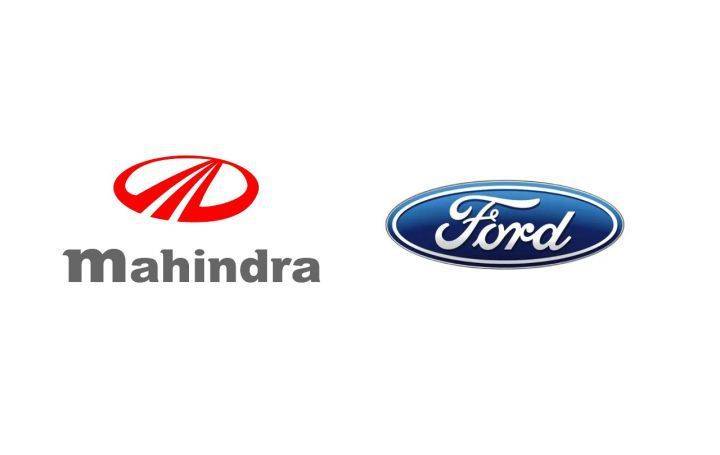 Mahindra and Ford had already announced plans to develop products and share resources under an earlier joint venture.
As per the report, the resulting new entity will also hold Ford's assets in India including two manufacturing facilities.
Currently, Ford has a market share of just 3 per cent in India.
The economic slowdown has hit the automotive industry hard, with various manufacturers witnessing a slide in sales. In what could be a result of this, a new report suggests that Mahindra could take over a controlling stake in Ford Motor Company's India operations through their joint venture. In 2018, Ford had announced joint development of new products, sharing of platforms, powertrains and connected car tech through non-binding MoUs with Mahindra and Mahindra . Neither company has commented on the new report yet.

According to a report from Bloomberg, Mahindra will have a 51 per cent stake in a new joint venture with Ford. At present, Ford has two facilities in India, one in Maraimalai Nagar, Chennai, and the other in Sanand, Gujarat. As per the report, the joint entity that is yet to be announced, will also hold the aforementioned assets. The resulting entity, though will have no control in Ford's global operations or engine exports from Sanand.

The new developments though do not mean that Ford is exiting the Indian market and as clarified earlier, it will continue to launch new products and maintain its sales and service network in the country. Among them is the Jeep Compass rival that is destined for 2020.

Ford made its foray into India in 1995 through a 50:50 joint venture with Mahindra. Struggling to get a grasp of the Indian market in the initial days, Ford caught up in India with dynamically sorted products. But, emerging competition and the current state of affairs means that Ford has fallen behind in the race again. The report further states that the brand has a market share of less than 3 per cent in India. Moreover, Ford has invested a substantial chunk of its resources in India, which might not exactly be paying back looking at the numbers.

As per the report, this new joint venture will be announced within the coming weeks. Bloomberg also reports that the tie-up is not confirmed as talks are still ongoing. Until we hear from either of the brands, it's hard to be sure as to the correctness of the details in the news report.
At the time of publishing this story, neither Ford India nor Mahindra have released any official statements in response to the report. Officials were unavailable for comment to ZigWheels.
Add Your Comments
View all comments