Maharashtra Among First States In Talks With Tesla For Investment Plans, Facility Locations
---
Tesla CEO Elon Musk has confirmed the brand's plans to launch in India by January 2021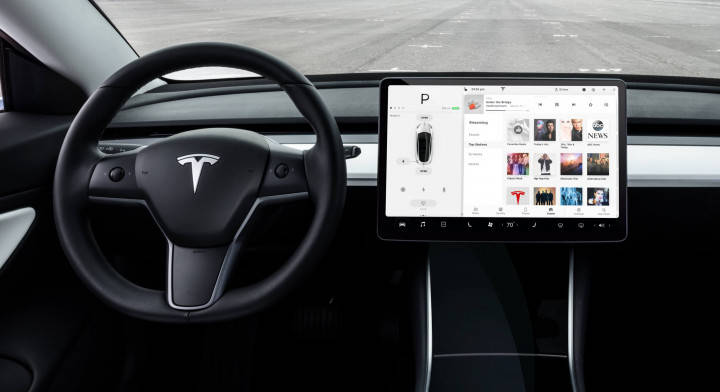 Tesla's plans to set up shop in India are slowly taking shape.

Maharashtra's tourism and industries ministers held a video call with Tesla to discuss investment plans.

Launch of the brand in India was confirmed by CEO Elon Musk with plans to introduce the order configurator by January 2021.
India's EV market is slowly but steadily growing. Despite the lack of infrastructure, the country is constantly pushing for improved facilities and tax reductions. One opportunity the developing market for electric mobility would not want to miss out on, is the presence of the most valuable carmaker, Tesla.

With repeated delays since 2016, CEO Elon Musk has finally confirmed plans to launch the brand in India by 2021. Naturally, state governments are rushing to get in line and discuss investment plans to set up shop in their respective grounds. It seems Maharashtra already has the upper hand for now, as Tourism Minister Aaditya Thackeray has confirmed a meeting with the carmaker.

Thackeray has tweeted that he, along with the state's industries minister, Subhash Desai, participated in a virtual meeting, discussing the possibility of setting up shop in the state. Another worthy frontrunner could be Bengaluru, Karnataka, where the carmaker has shown interest in laying its foundations.

While Tesla's lineup currently consists of four models with a fifth on the way, one is sure to stand out in India. The most ideal model to go on sale would be the entry-level Model 3, which is priced at Rs 27.97 lakh (US $38,000) pre-government incentives. It claims a range of 400km and can go from 0-100kmph in just 5.3 seconds. Other offerings are the Model Y crossover, and the luxury entries, the Model S and Model X. The upcoming Cybertruck is an electric pickup truck, an American favourite segment as is evident from the 2 lakh pre-orders the carmaker has received in its home country.

We can expect Tesla to make it to India this time around as Musk has already confirmed the development of an order configurator for India, with plans to be fully functional by January 2021.