Frankfurt Will Witness Something Wild From Lamborghini
Aug 23, 2019
Views : 1883
---
Could the mysterious new model be the long-rumoured hybrid supercar?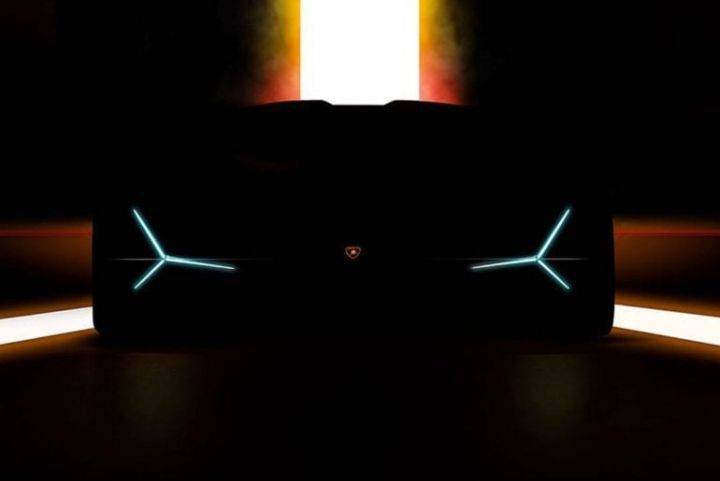 Teaser looks similar to the futuristic Terzo Millennio concept that was unveiled in 2017.
Terzo Millennio uses supercapacitors instead of batteries and comes with self-healing body panels.
New Lambo could also be the upcoming LB48H hybrid supercar that pairs up a V12 with electric motors.
The new supercar will be unveiled at the upcoming Frankfurt Motor Show in September.
After unveiling the Aventador SVJ 63 Roadster and the Huracan EVO GT Celebration earlier this week, Lamborghini has now teased an all-new supercar on Instagram with a mysterious caption. While the post suggests that the Italian manufacturer will unveil "the future" at the Frankfurt Motor Show in September, the teaser image looks eerily similar to the Terzo Millenio that was showcased in 2017.
The Terzo Millennio was developed in collaboration with the Massachusetts Institute of Technology (MIT) and uses supercapacitors in place of conventional batteries to power the car. Further, it also boasts of carbon fibre composite body panels with self-healing nano tubes! According to Lamborghini, various sensors in the body monitors the health of the car and detect small cracks that can be healed with nano-tubes.
You will not find any old-school V12 in the Terzo as it uses electricity for propulsion instead of burning hydrocarbons. But then, there is no confirmation if this is the Terzo or the rumoured hybrid supercar that could borrow styling cues from the futuristic concept. Various reports state that the Italian brand has already showcased the car to potential buyers, and that it looks similar to the Terzo Millennio.
Codenamed the LB48H, the hybrid supercar will deploy a mid-mounted V12 paired with electric motors to boost the output. The idea of a hybrid supercar seems more probable as Lamborghini's tech boss Maurizio Reggiani had earlier said, "I don't think that the technology for a full-electric Lamborghini will be ready until 2026". Thank god for Lamborghinis and the fact they use still naturally-aspirated motors in the midst of turbocharging. What the future beholds remains to be seen. However, it's not too far away as the Frankfurt Motor Show is set to take place between September 12-22.
Also Read:
James Bond Doesn't Have To Worry About Potholes Anymore!
Ferrari's 5th New Model Could Be A V6 Hybrid GT

Add Your Comments