Exclusive: Benelli India Moves Under New Management
by Karan
Jul 13, 2018
Views : 12365
---
Existing Benelli owners can breathe a sigh of relief as sales and service will continue, but under new management of Mahavir Group, based out of Hyderabad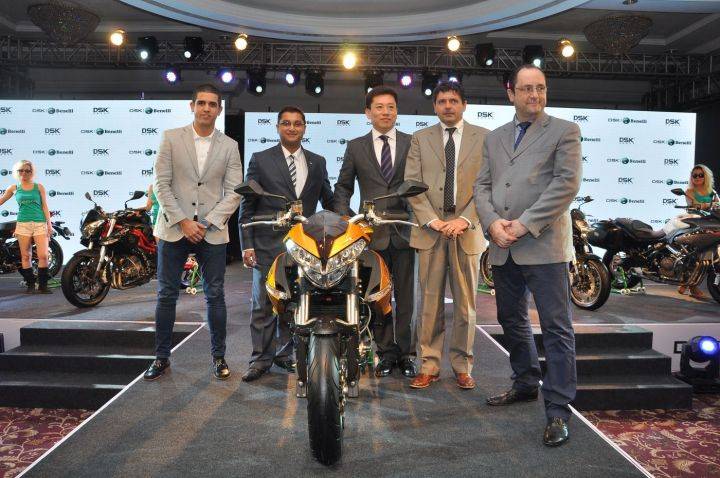 The Journey
Back in October 2014, DSK announced their tie-up with the Italian brand Benelli, which is owned by QianJiang Group, China. Post amalgamation, the DSK Benelli venture had a successful run for 3 years, offering enthusiasts relatively affordable multi-cylinder performance motorcycles. During its reign, the partnership even won many accolades for ensuring that owners have access to a strong sales and service network across India, 25 outlets to be precise.

Benelli had a total of 7 motorcycles in the Rs 2 lakh to Rs 13 lakh range on sale in India. These included the TNT 25, TNT 300, 302R, TNT 600i, TNT 600 GT, TNT 899 and the TNT R. Of these, the TNT 899 and TNT R went out of production after the shift to BSIV emission norms.

Apart from these, the venture also had some interesting products in the pipeline, including the Leoncino and the TRK 502, which motorcycle enthusiasts across the country are eagerly looking forward to even today.

Why the shift?
Unfortunately, though, Benelli's Indian arm, DSK Motowheels, faced a major setback owing to the bankruptcy caused by their real estate entity. Existing owners need not worry though, as Benelli has shifted its headquarters from Pune, Maharashtra, to Hyderabad, under the new management of Mahavir Group.
Mahavir Group who?

Mahavir Group has been one of the existing dealers of DSK Benelli in Hyderabad. That's not all though - Mahavir Group started back in the year 1998, with Hyderabad's first Mercedes-Benz passenger cars outlet. The group claims to be the largest automotive sales dealer in Hyderabad and Vijayawada. Apart from Mercedes Benz, the group has authorized dealer outlets of Isuzu, Skoda and Indian Motorcycles for both Hyderabad and Vijayawada.
Given the group's strong automotive background, we hope to see a lot of action coming from this new merger, including the launch of the much-anticipated TRK 502 and Leoncino in India.
The group is still in the process of setting up the much-needed infrastructure before they initiate sales. What remains to be seen though is whether the existing dealers will continue to run under the watchful eye of the new management or whether the group will start looking out for new dealers in the market.
Going forward, Mahavir Group will be setting up a new plant in the vicinity of Hyderabad itself and will also be managing sales, service and spares for existing and new Benelli customers.
Benelli 302R Alternatives